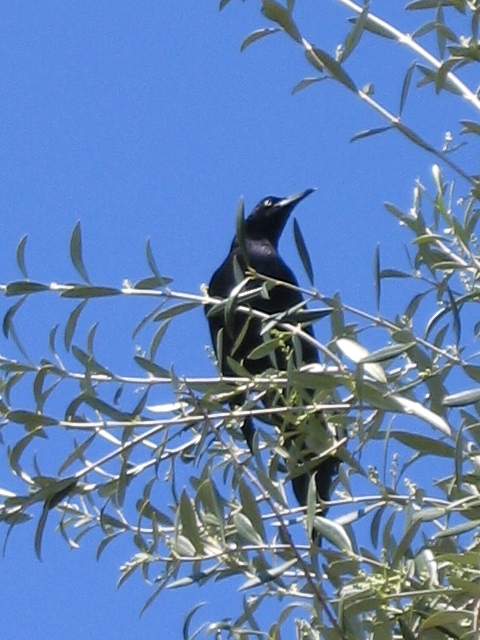 Great-tailed Grackle photo by Larry Jordan
The Great-tailed Grackle is a conspicuous bird, the male being 18 inches in length and having a long, keel shaped tail (hence the name).  Another thing that makes them very obvious to the casual birder is their loud, clear whistles.
Check out the other photos from Skywatch Friday!