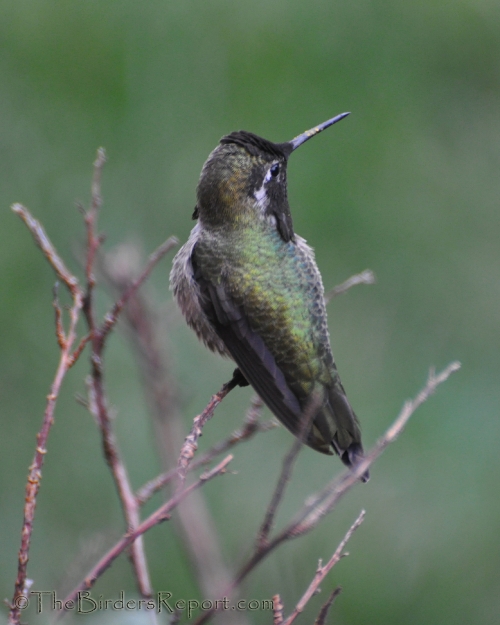 Anna's Hummingbird Male photos by Larry Jordan
Sitting in front of my computer I saw a flash go by the window, heading downward, toward the Autumn Sage planted below my window.  This could only be one thing, a hummingbird.  I sprung up off of my chair and looked out the window to find a male Anna's Hummingbird feeding from the sage.
You can see from the photo above, looking down on him, he had his back to the direction of the sun.  You can see the greens and some blue on his back but his head and gorget (pronounced gawr-jit) just look gray.  This is because of the way we see hummingbird colors.
Here he is still facing away from the sun but he has been busy in the flowers and is sporting a pretty good coating of pollen on his beak (click images for full sized photos).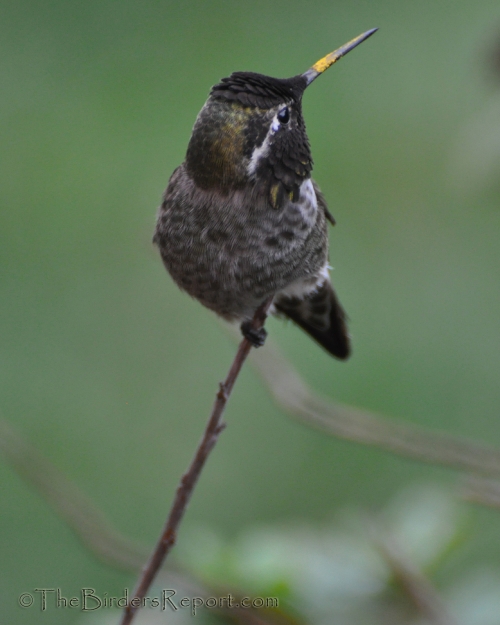 Hummingbird colors are created by feathers with a grid structure, a grating effect that produces evenly scored lines, with both sides of the grid covered by a smooth membrane.  Components of white light entering this feather structure are split (refracted) into separate colors1.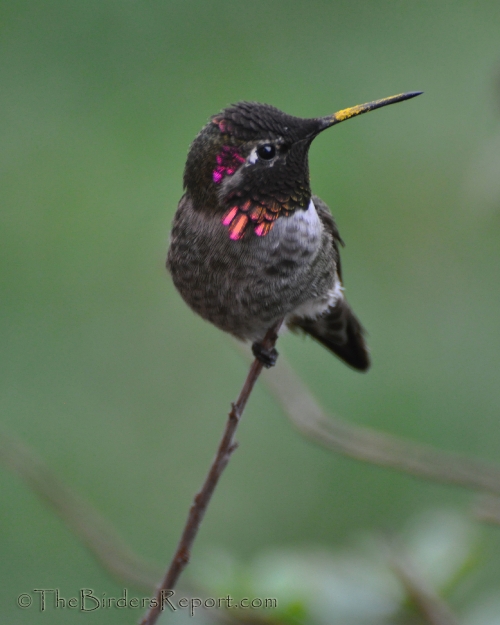 Different spacing of the grating in each species, as well as among individual feathers, determines which color wavelength will be refracted.  Rainbow colors are produced by refracted light which produces colors in their purest form.
As this male Anna's Hummingbird turns toward the sun, the angle of the light striking his gorget feathers begin to show his true colors.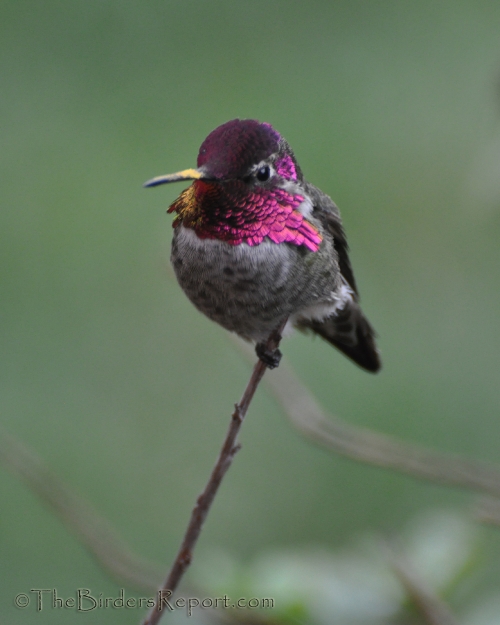 The left side of his gorget, the side most directly facing the sun, is showing that bright rosy red color they are so famous for, but the right side is a golden color and his head shows a reddish tinge, but is not iridescent.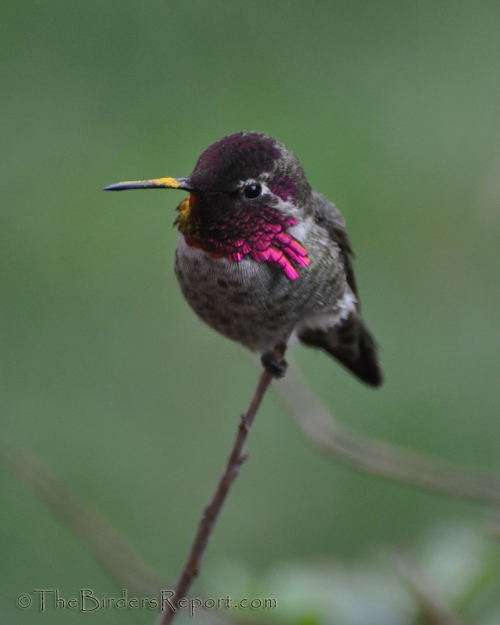 As he turns more toward the sun we begin to see the iridescent red on his crown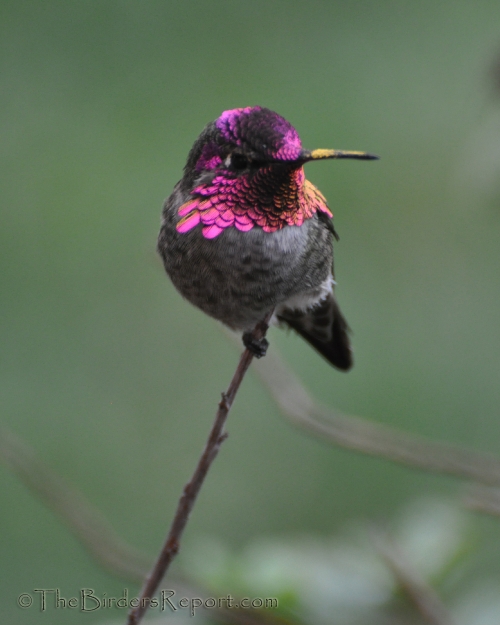 Until we see the full beauty and color of his gorget and his crown nearly fully iridescent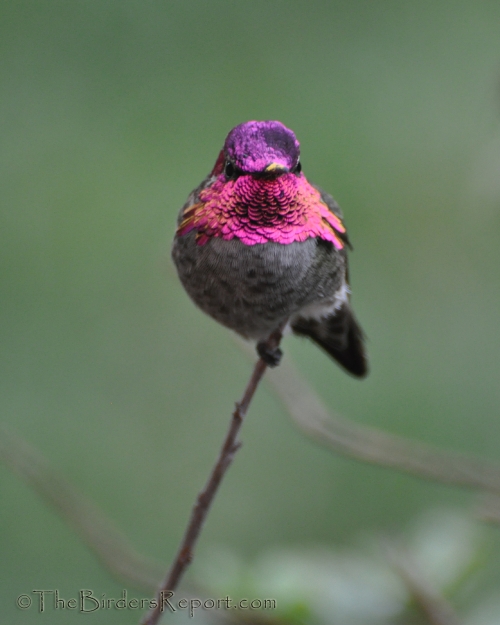 and with a slightly different angle, his entire crown is glowing.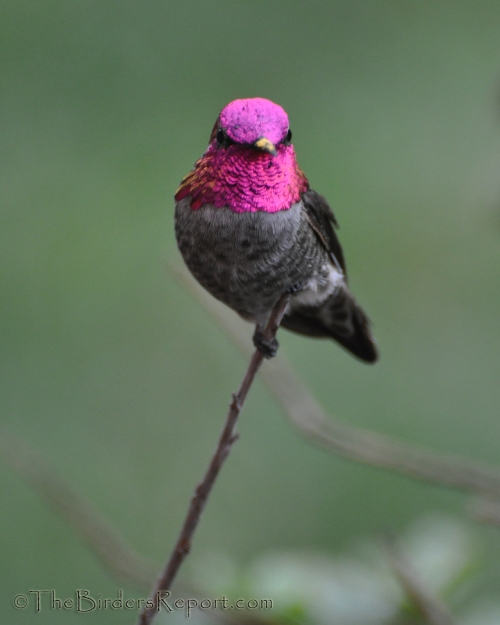 For more great bird photos, check out Bird Photography Weekly!
References: 1 Hummingbirds of North America, Attracting Feeding & Photographing by Dan True, University of New Mexico Press