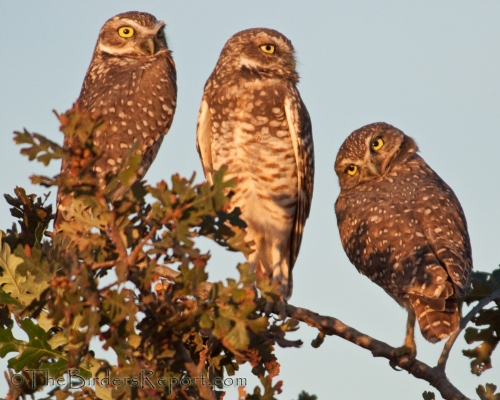 Burrowing Owl Family (Athene cunicularia) photo by Larry Jordan
There seem to be more and more bird lovers, bird bloggers and bird photographers in our midst as "birding" is growing in popularity.  Do I think this is a good thing?  Of course I do!  To get outside and enjoy all of the beauty that nature has in store for us is not only a healthy activity, it is good for our souls.
I get concerned however about the objects of our love, the birds and other animals we observe and photograph, when I read posts about birders and photographers not respecting the habitat and wildlife we hold so dear.
I just read a couple of posts by Mia McPherson about some photographers trampling over active Burrowing Owl nest sites that just made me sick to my stomach.  Please take the time to read them here: Sequel to: Burrowing Owls – Loved to Death?
If you are a nature photographer, please read the North American Nature Photography Association's Principals of Ethical Field Practices and I urge ALL of my fellow birders to read the American Birding Association's (ABA) Principals of Birding Ethics.  As the ABA so eloquently puts it, "in any conflict of interest between birds and birders, the welfare of the birds and their environment comes first."
Come on people, give us a break.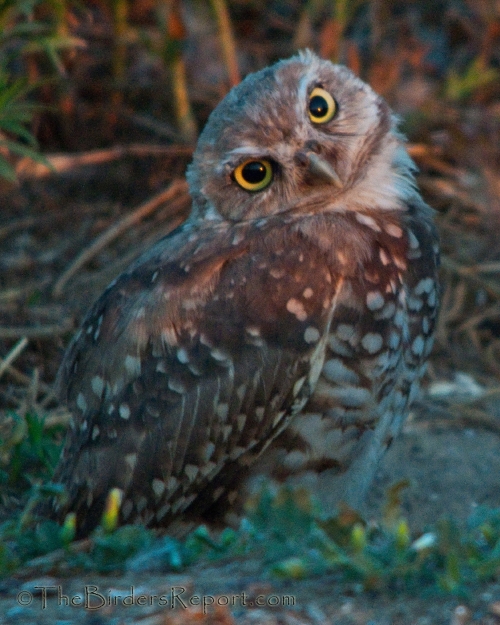 It's up to us to be good stewards of the earth and respect our wildlife and their habitats.  We need to set an example for others, especially within our own birding and photography communities, that disrespect and disregard for the safety and prosperity of the wildlife that surrounds us will not be tolerated.  Spread the word.  Let people know.  Educate the people you bird with and your fellow photographers.
Do you enjoy bird photography?  Join us by posting your best bird photos for Bird Photography Weekly.