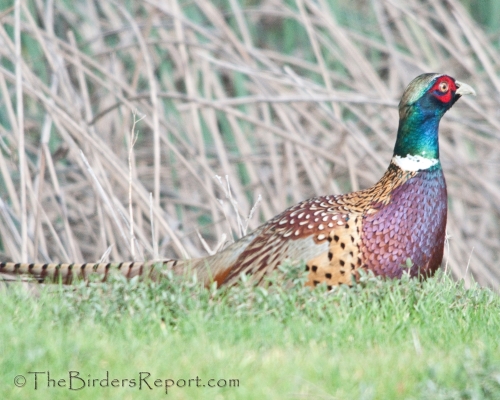 Ring-necked Pheasant (Phasianus colchicus) photos by Larry Jordan
I happened upon this Ring-necked Pheasant cock fight at Sacramento National Wildlife Refuge as I mentioned in a previous post.  I thought I would put some of the better action photos in a group of collages  and post them.  If you click on any of the collage photos it will take you to a larger image of a single cock fight action shot.
It started as I was leaving the refuge and a pickup truck stopped in front of me and looked down this long trail in the grass.  There was a pair of Ring-necked Pheasant cocks chasing each other down, what appeared to be a well worn trail.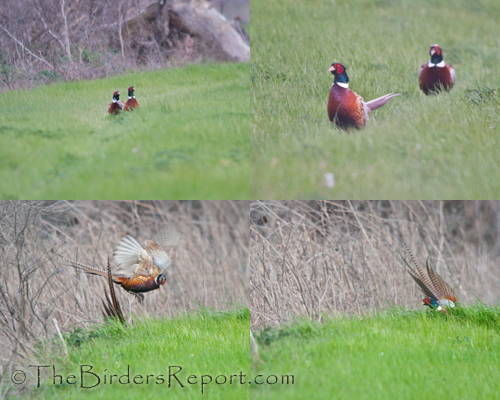 Lucky for me, they turned around and started running back toward me, then away again.  When they got about 50 yards away, they started in.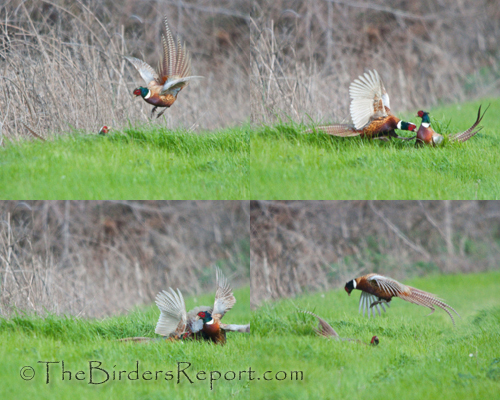 As you can see, it was pretty intense at times, just like two roosters going at it, but it never looked really serious to me.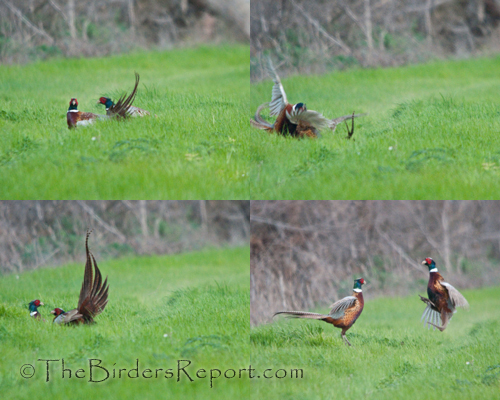 If you look at the two birds in this photo, you will notice that the one on the right has white eyebrows and the one on the left has more gray eyebrows.  I don't know if this is due to the age of the bird or not but if you know why, please fill us in.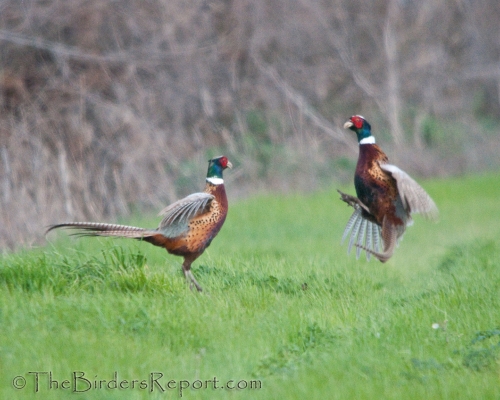 It was fun to watch and I actually filmed a video of part of the event.  It is a little shaky because I was so far away and using my digiscoping setup but I think the 40 seconds is worth a look.
To see more great bird photos, check out Bird Photography Weekly and World Bird Wednesday!