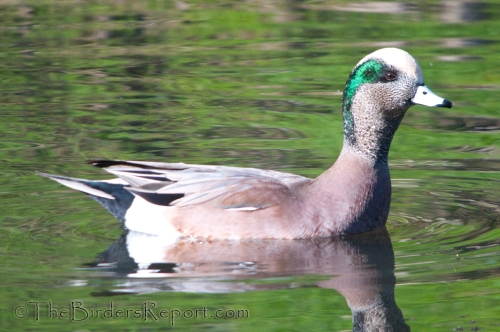 American Wigeon (Anas americana) Drake photos by Larry Jordan
There is an irrigation canal that runs through Redding, California, where you can sometimes find all kinds of ducks and other waterfowl.  I shot these photos back in November of the American Wigeon drake (above, click to see full sized photo) and the female below.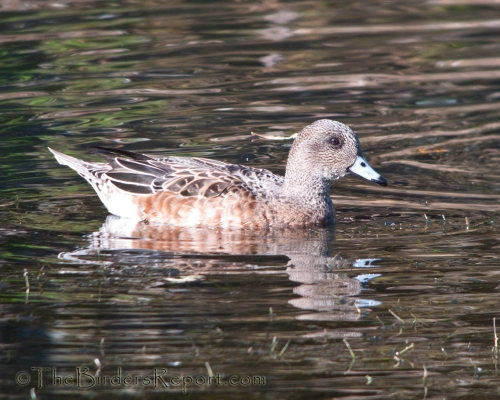 But when I stopped at Colusa National Wildlife Refuge a week and a half ago, not only did I get great looks at a White-faced Ibis I posted at 10000 Birds, I caught a Eurasian Wigeon (Anas penelope) hanging around with a group of American Wigeon.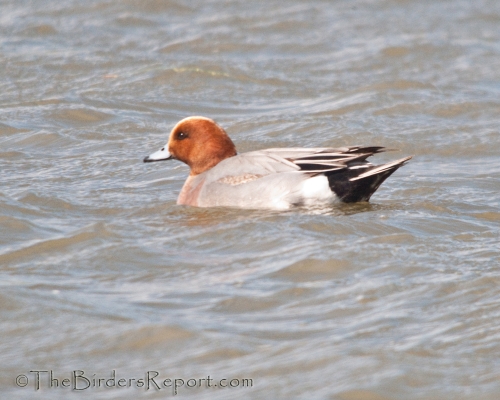 The Eurasian Wigeon is the Old World counterpart of the American Wigeon.  They are more common in Europe and Asia but can be found during the winter on the mid-Atlantic and Pacific Coasts of the United States.  We also find them on the wetlands of the Sacramento Valley in mixed flocks.
Here you can see the drakes of the two species side by side.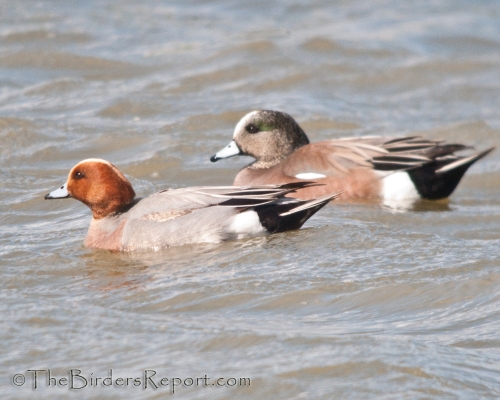 This drake, and what appeared to be his mate, were the only two Eurasian Wigeon I saw at the refuge.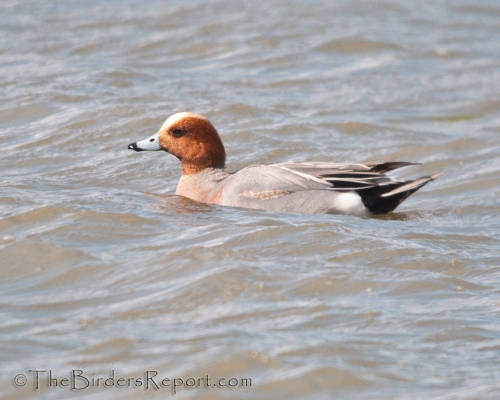 I believe this is the drake and his mate.  The females of the two species look very much alike.  What do you think?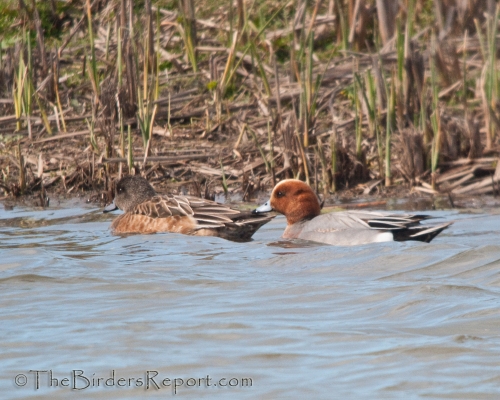 To see more great bird photos, check out Bird Photography Weekly.