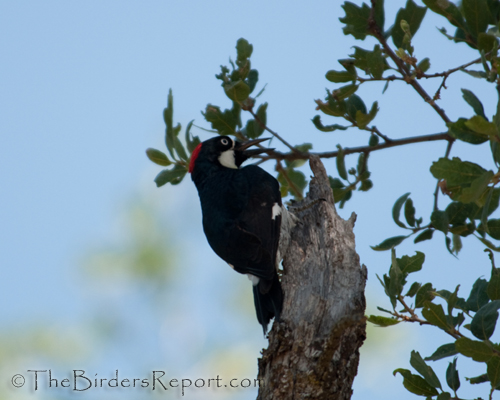 Acorn Woodpecker photos by Larry Jordan
I put up a couple of woodpecker feeders and got some visitors right away.  Acorn Woodpeckers have been visiting both of these feeders.  I expect to see some Downy Woodpeckers and maybe some Hairy and some Nuttall's Woodpeckers later in the season.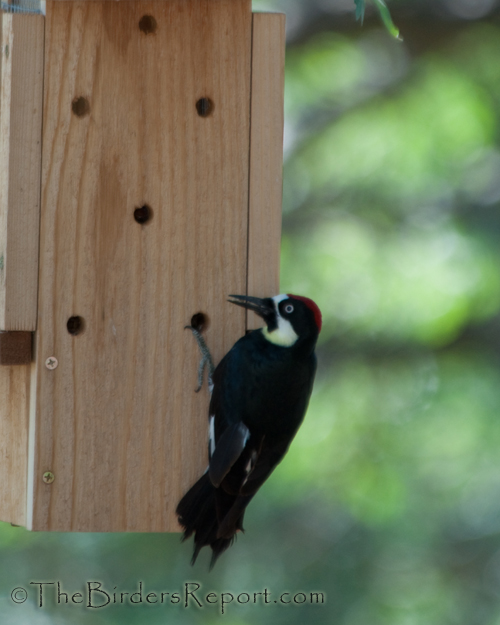 This woodpecker feeder has twelve holes drilled into it, six on each of two sides, plus the other two sides have hardware cloth and are open to the woodpecker mix on the inside.  Here's a shot of this male Acorn Woodpecker with his beak buried in one of the side holes of this Ultimate Woodpecker Feeder.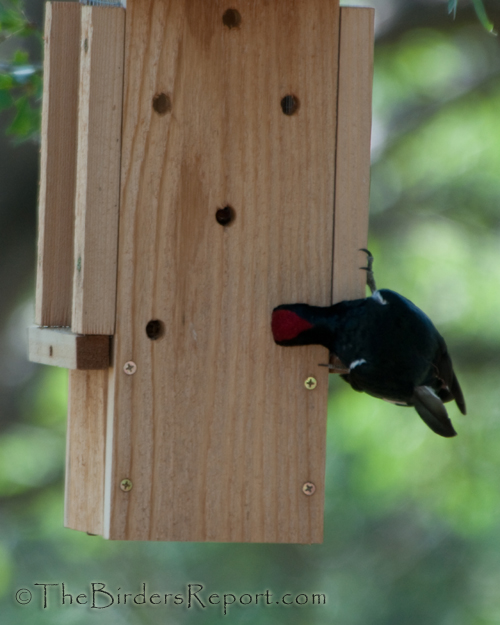 This is a suet feeder with a tail prop, specifically made for woodpeckers, although several other species feed on it.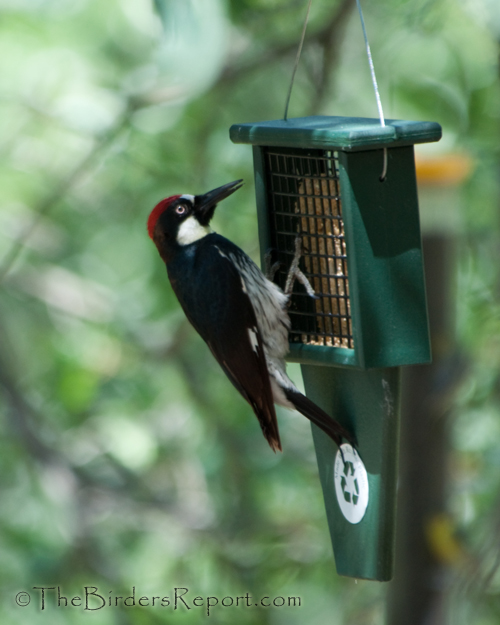 The combination of this feeder with my suet recipe is guaranteed to bring in a variety of birds, including woodpeckers.
Check out all the other great critters at Camera Critters!