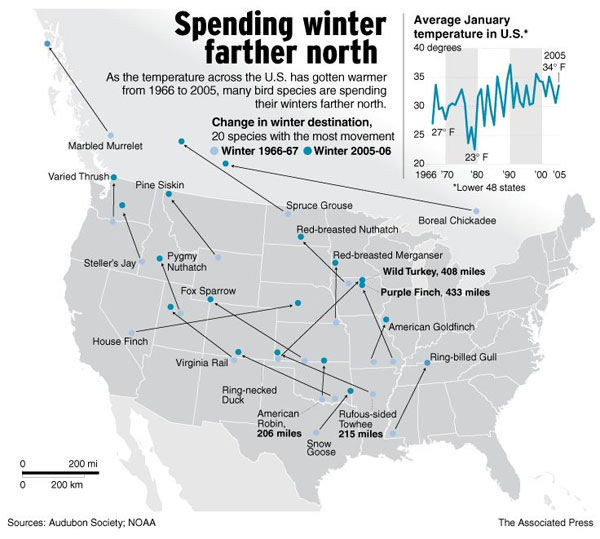 According to a study by Audubon scientists released in February,  nearly 60% of the 305 species found in North America in winter are on the move, shifting their ranges northward by an average of 35 miles.  You can download the study here.  You can find a synopsis of the situation on the Audubon's Bird & Climate Change website and, after reading the report, you will probably want to hop on over to the "take action" page and do something about it!

A status report compiled for the World Wildlife Fund reviews more than 200 scientific articles with alarming results.  You can download the summary here.  If you want to read the entire Global Status Report you can download it here.  This report (3.24MB) is "a synthesis of current scientific understanding of anthropogenic climate change impacts on global bird species now, and projected future effects."
These reports are only a small part of the affects of climate change on our planet, its flora, fauna and human habitat.  You can get more information and read posts by some of the over 8,000 blogs, all over the world participating in Blog Action Day 2009 here.