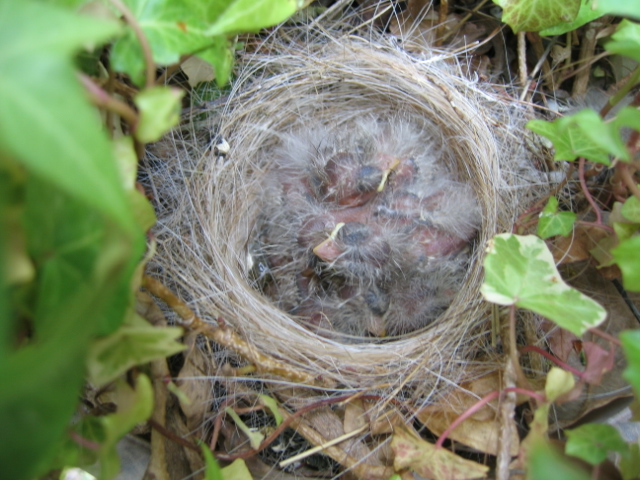 House Finch Chicks A Few Days Old photos by Larry Jordan
I thought you might want to see some cute little House Finches this week.  My neighbor discovered this nest in one of their potted plants on their back porch last May.  It is a beautifully constructed nest of twigs and leaves, lined with fine horse hair.  You can see a couple of little beaks and the black ovals that are their closed eyes.  Here is a shot of the nest before they hatched.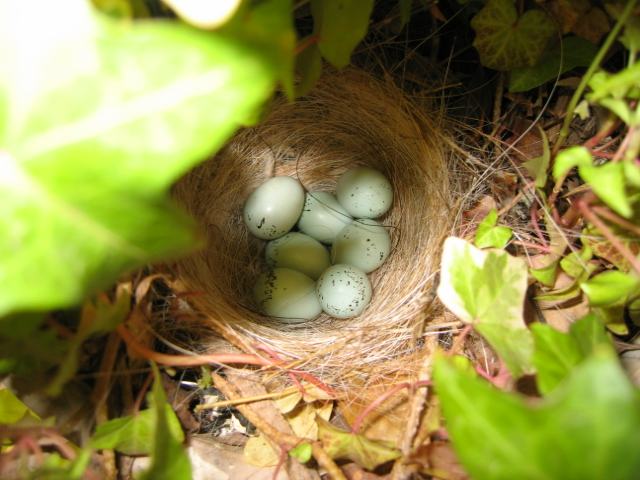 And the House Finch chicks at about 13 days.  Notice the fecal sacs have accumulated around the top of the nest.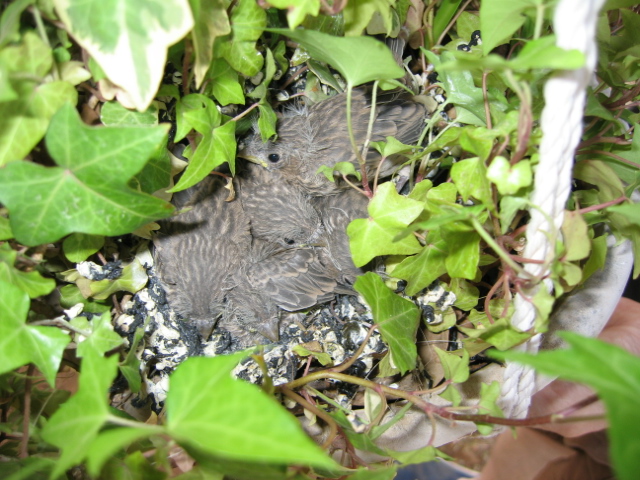 Have a great weekend and go see the other Camera Critter Photos.