Nest Box (Birdhouse) Plans
I have put together a variety of birdhouse plans for you so that you can make your own birdhouses and enjoy watching birds breed and raise their young in your own backyard.  If you want a detailed, step-by-step instruction book on how to build, mount, place and protect birdhouses, along with a nest box specification table and everything else you need to know to have baby birds hatching and growing up in your yard, you can download my free ebook here.  Please place predator guards on any posts, poles or trees where you mount your nest boxes.  They will help keep out cats, raccoons and other climbing predators.  There are instructions at the bottom of this page to make your own or you can purchase them here. You can also download my Nest Box Specifications PDF file that will give you the dimensions and information on all the cavity nesting species nest box sizes, entrance hole sizes and height to mount the boxes.
Basic Bluebird Nest Box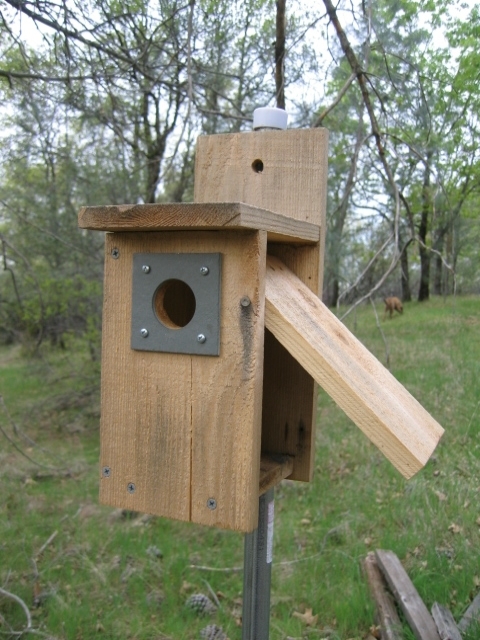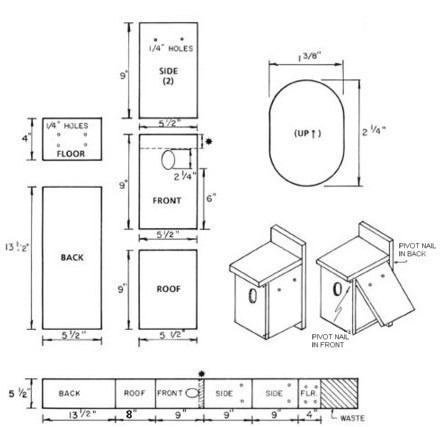 You can use a round hole 1 1/2″ diameter entrance hole for this Bluebird House and it will also be used by Tree Swallows and the Titmouse.
Alternative Bluebird Nest Box
This is my favorite plan for a bluebird nest box.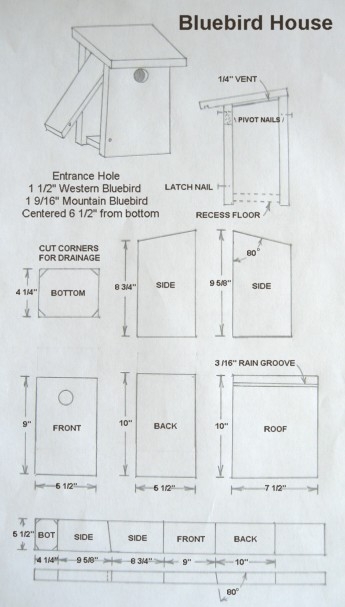 Alternative Bluebird Nest Box 2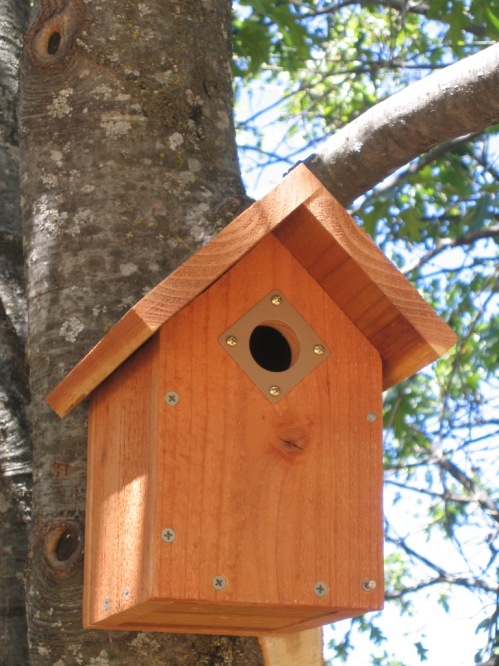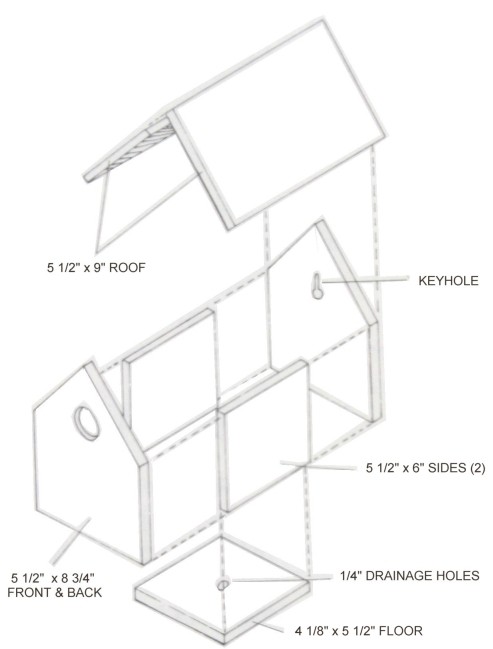 Screech Owl or American Kestrel Nest Box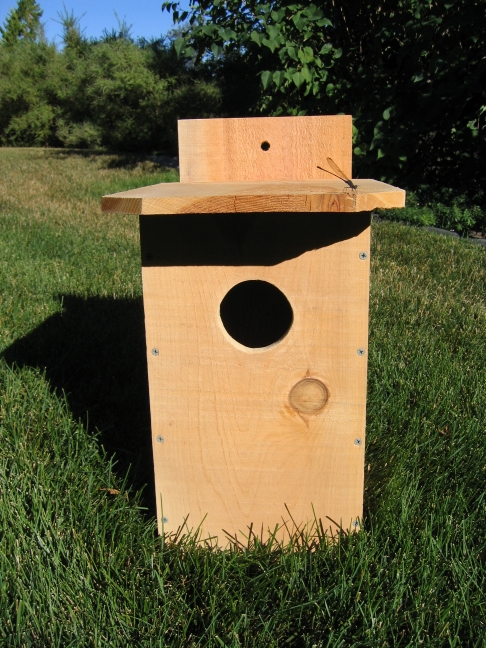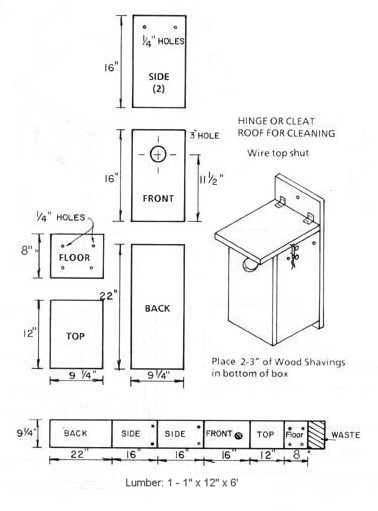 Kinney Swallow Nest Box
This nest box should be at least 10″ long and at least 7″ wide with the backboard at least 6″ high and the front board 8 or 9″ high.  The main entrance hole (for the adults) is 1 1/2″ and the other three (for the chicks) are each 1″ in diameter.  This allows 3 or 4 chicks to beg for food at the same time making for more even food distribution among them.  You can remove the porch if you want to and I made mine to open from the side which made it much easier to access the nest.  You can also remove the extra "foothold" pieces on the top of the box and the perch as the Swallows don't need them.  This is an old style nest box from the 50's that is a bit more difficult to build due to the sloped roof angle.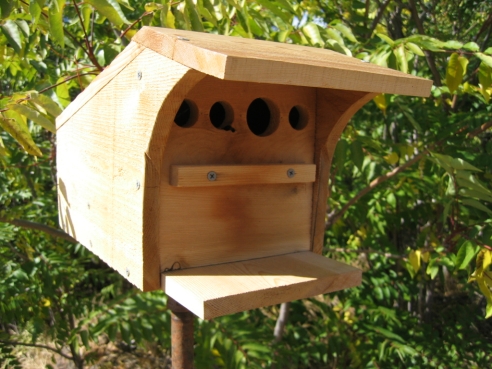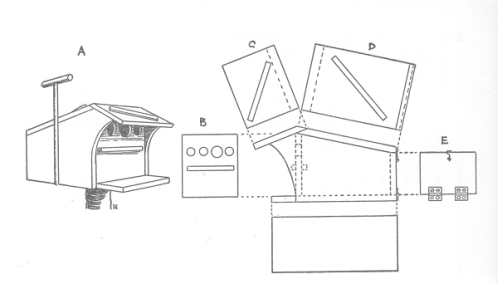 The Wren Nest Box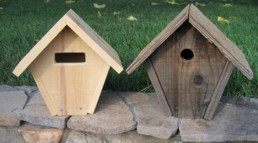 Here are two versions of this nest box, one with the typical round entrance hole and the other with a slotted entrance.  Wrens prefer the slotted entrance because it allows them easier access to bring in the long twigs they use to build their nests.  The round hole is 1″ in diameter and the slotted entrance is 1″ X 3″.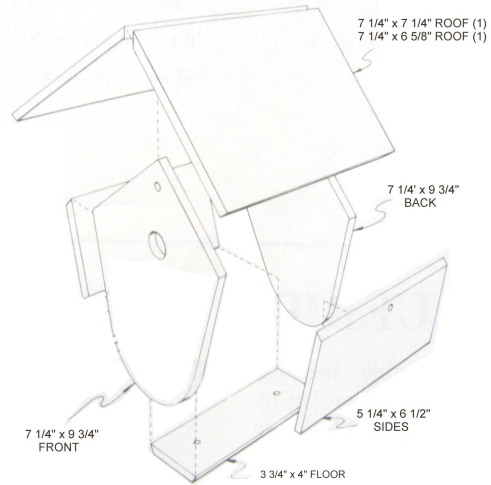 Wren Cube Hanging Nest Box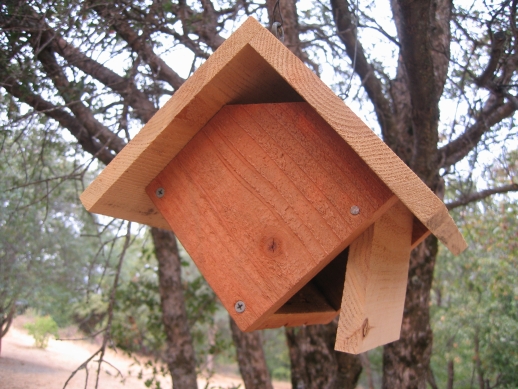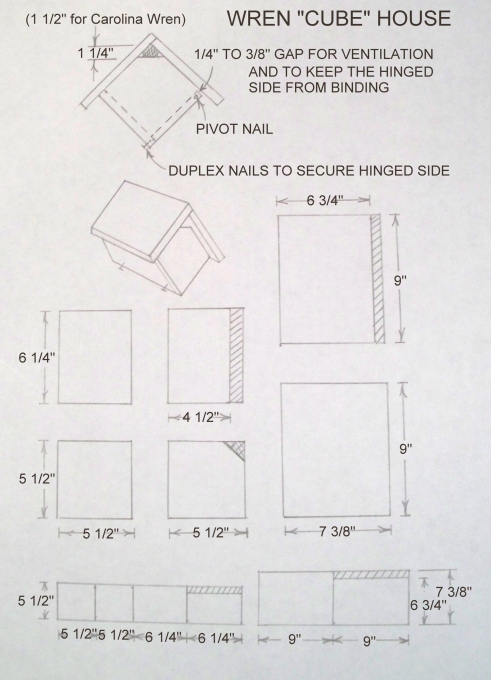 Side Hole Nest Box
This is a perfect design for nuthatches and chickadees that like to enter their nest boxes from the trunk of the tree right into the side of the box.  I used a hinged top and hook on the front to make it easier to check in on the nestlings.  Notice that the panel opposite the entrance hole is cut square at the top for ventilation. This design comes from 50Birds.com where you can get the plans and instructions on how to build it!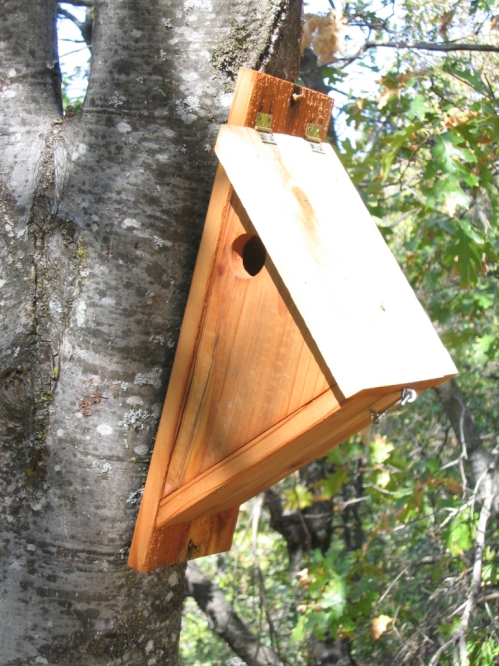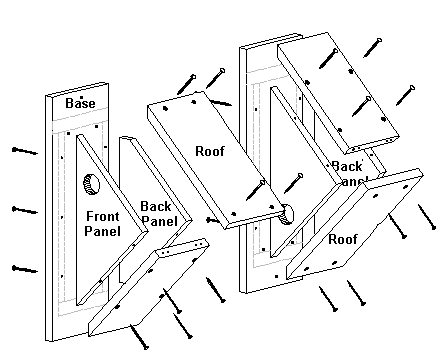 Robin or Phoebe Nest Box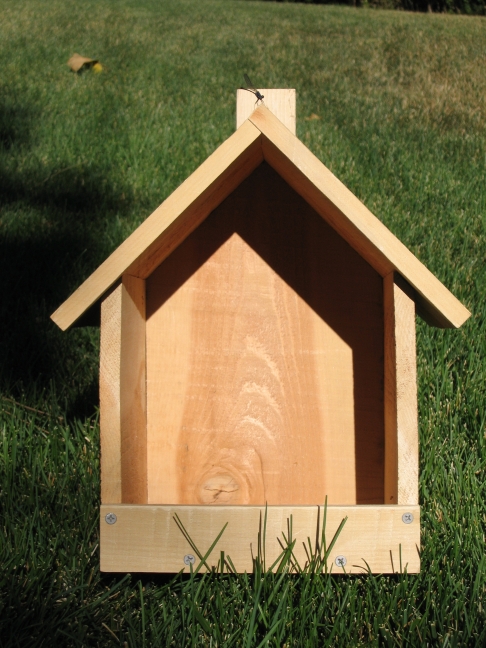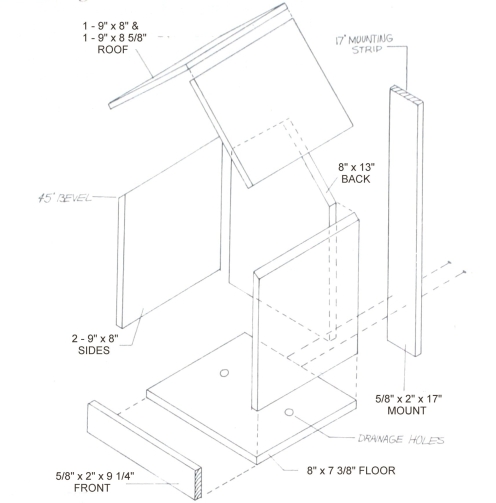 Wood Duck Nest Box Plan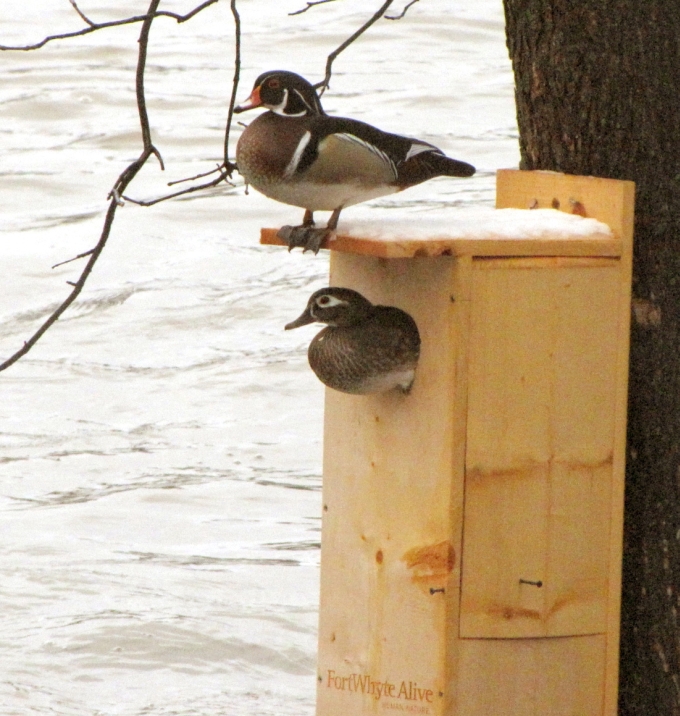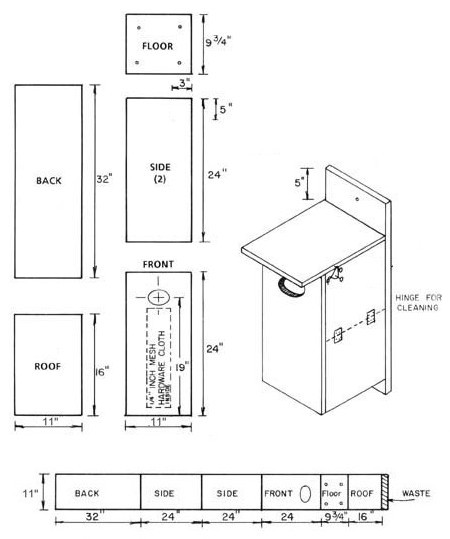 The entrance hole on this Wood Duck box is a 3″ high and 4″ wide oval opening.  If you are serious about putting up Wood Duck nest boxes, please download and read this excellent booklet by Paul Fielder entitled "Guidelines for Managing Wood Duck Nest Boxes in Washington State" before embarking on this journey.  This guide will give you all the information you need for a successful Wood Duck program.
Northern Flicker Nest Box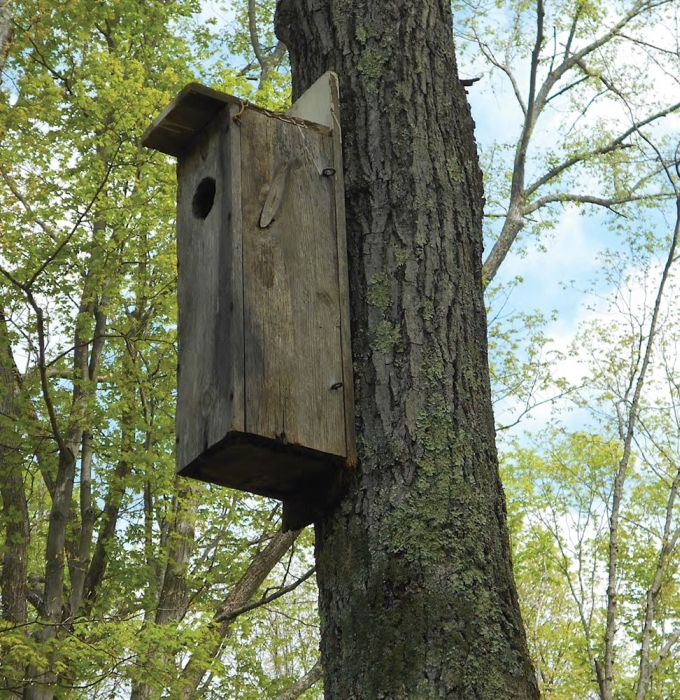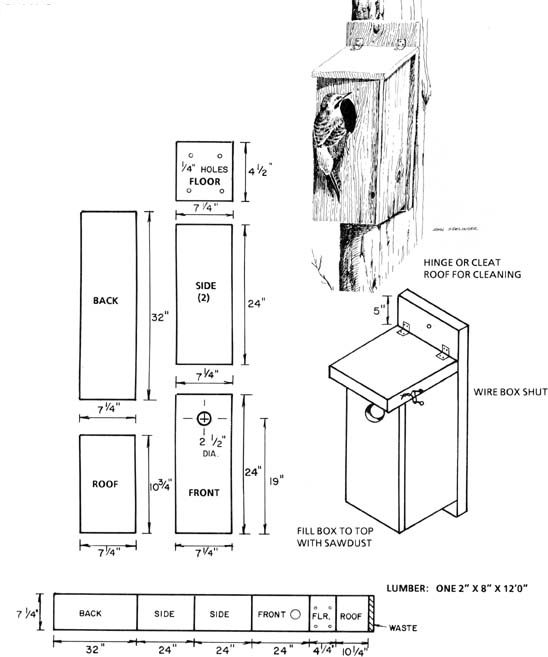 Flickers are excavators and are most likely to use a nestbox if it is packed full of sawdust, simulating a dead snag.  This will also keep other birds like European Starlings from using it.  This is made from a 12 foot 2X8 inch board.  If you can find rough cut cedar, it's the best.  Place the box 6 to 20 feet above the ground at the transition of forest and open ground.
Burrowing Owl Nest Box
Click on the image below to go to my You Tube page with the 3 part video.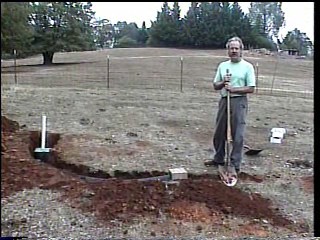 You may also want to read my post on these incredible little owls here: Burrowing Owls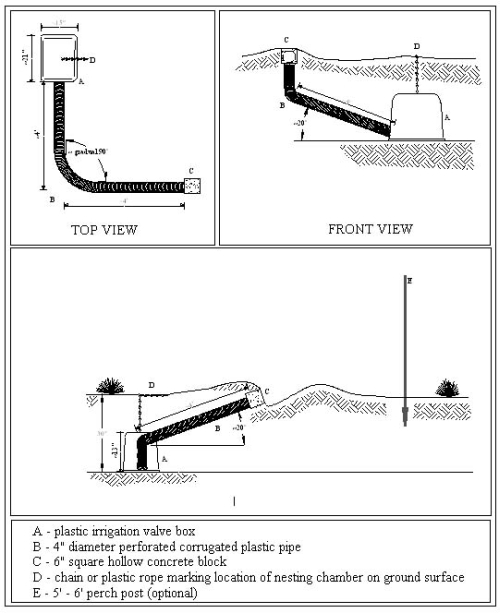 This is the plan I used to construct my Burrowing Owl nestbox.  The irrigation valve box is 17″ long by 12″ high and 12″ wide.  I tried to make the slope of the pipe (Corex) as shallow as possible from the nestbox to the surface.  I also drilled a hole in the cover and fitted it with a 2″ diameter PVC pipe to the surface so that I could drop a Hawk Eye Nature Cam into the box from the surface to view the interior without having to dig down and open it up.  Here's what it looks when it's done.  I covered the PVC pipe with rocks rather than dirt simply because they were available and the owls can use them for a vantage point rather than installing a perch.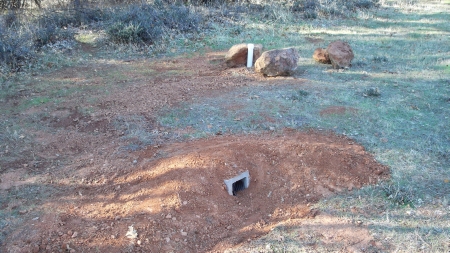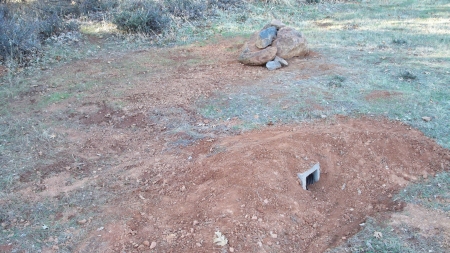 Barn Owl Nest Box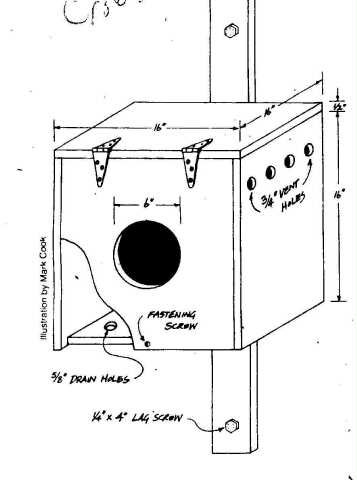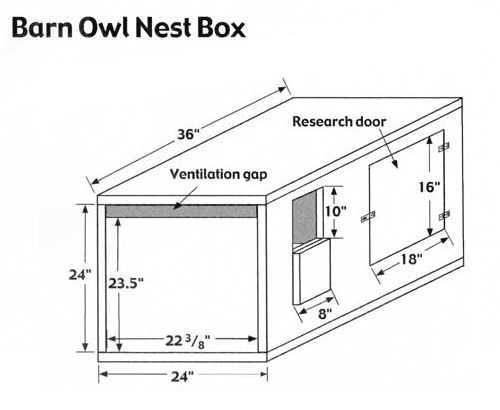 Predator Guards
Please place predator guards of some kind on the posts or trees you use to mount your birdhouses!