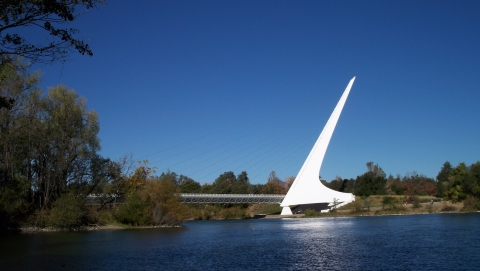 Sundial Bridge, Redding, California photo by Larry Jordan
Clear blue sky.  Not a single cloud to be found.  This bridge was designed by Santiago Calatrava and opened July 4th, 2004 in Redding, California.  You can click on the photo for more information.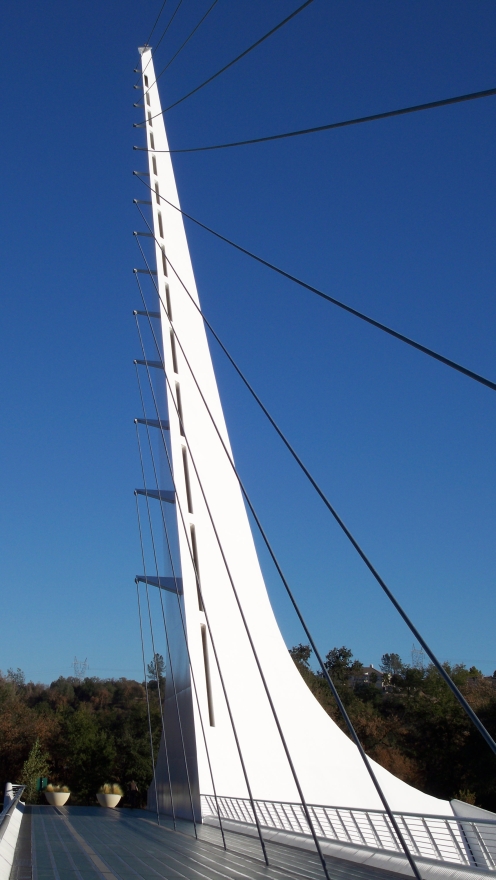 Check out the other Sky Watch Friday photos.