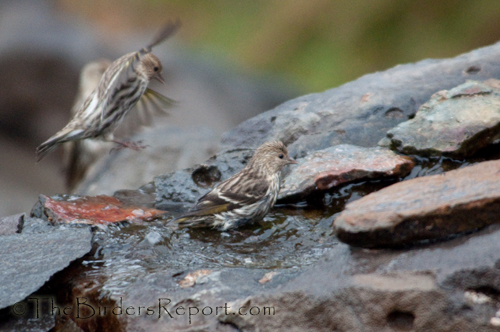 Pine Siskins Taking A Bath photos by Larry Jordan
I had hundreds of Pine Siskins in my yard today, the last day of the Great Backyard Bird Count.  They were literally falling out of the sky.  They were on the feeders and there were so many on the ground, it looked like the ground was alive.  Every once in awhile, something would spook them and there would be a flurry of wings as they took off, up into the trees.  A few minutes later, they would fly back and continue where they left off.
They were also in my pond and bathing in the waterfall.  I took a series of photos of the bathing Siskins.  At times they were almost entirely under water.  Mind you, it was 37 degrees outside.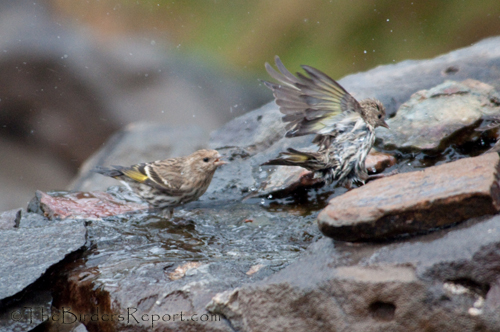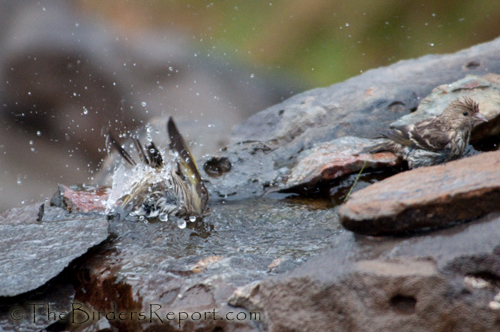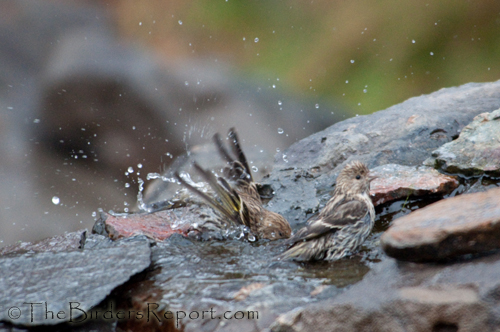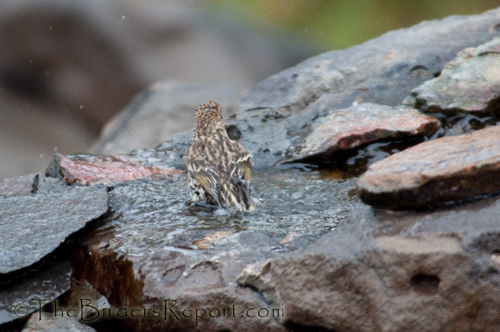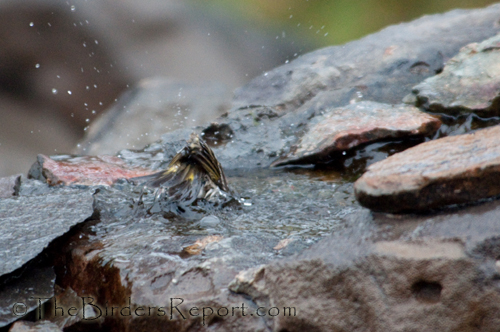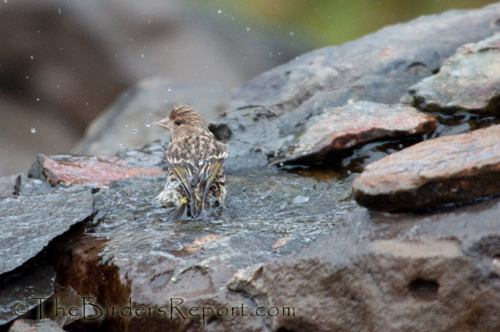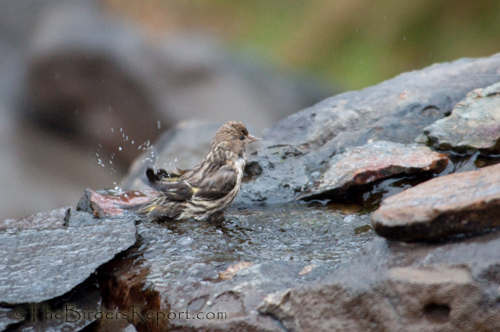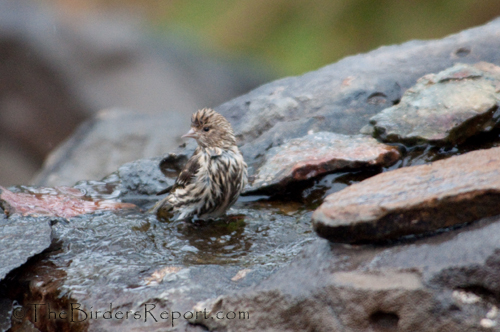 It was a Great Backyard Bird Count that I spent the entire time at home, relaxing and watching birds.  I had a total of 16 species, including 113 Pine Siskins, several who bathed in my pond.