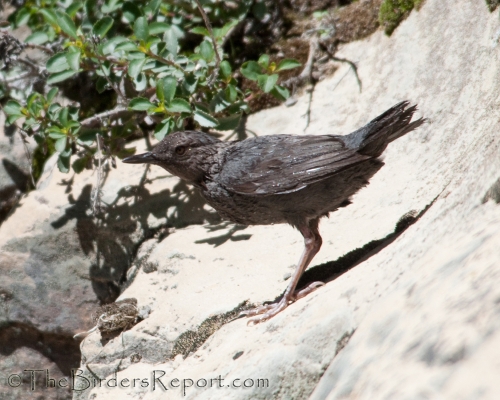 American Dipper At Mill Creek Falls all photos by Larry Jordan
I spent this weekend at Lassen Volcanic National Park with the Audubon Society. I will be posting on this trip soon but I wanted to show you the photos of this American Dipper I captured at Mill Creek Falls. This is the closest I have ever been to an American Dipper.
At the southern entrance to the park, they have just opened the new visitor center. The trailhead to Mill Creek Falls is there. After a couple of days of great birding, I wanted to see the new visitor center. Since I had never been there, I stopped on my way out and decided to take the 1.8 mile hike to the falls.
The trail took me right to the top of the falls and as I was taking pictures of the waterfall, I noticed this little dipper, standing on the rocks at the main inlet. The bird quickly flew back upstream away from me (no surprise there), but no matter, I had my 80-105mm lens on and couldn't get a decent shot of it anyway.
I quickly changes lenses and waited. To my surprise, along came the dipper with an insect in its beak!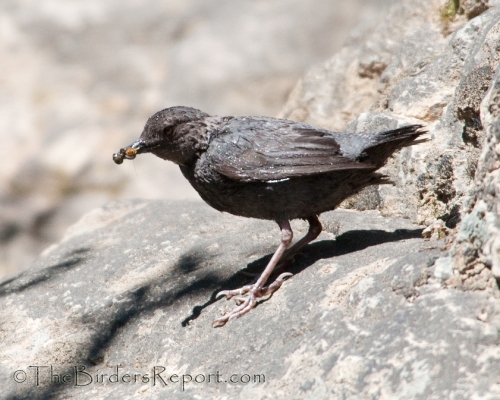 American Dipper With Insect
It flew right past me to an unknown destination to feed its young. I snapped this photo as it came back upstream.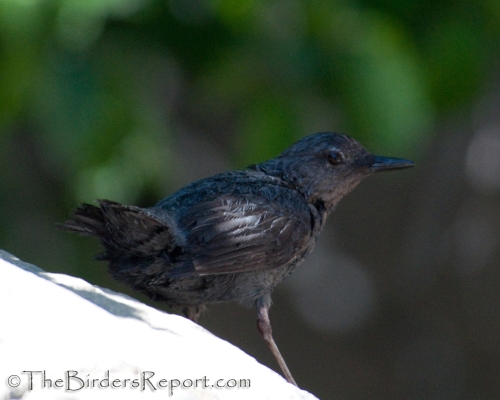 If you don't know about the American Dipper, they are an amazing bird. They nest under bridges over fast flowing streams or behind waterfalls. I waited a while longer to try to follow its path to its nest, assuming it was behind the waterfall, but no luck. I had to get going.
Check out this interesting video from National Geographic on this exceptional little bird also known as the Water Ouzel.
Then go see the other great bird photos at Bird Photography Weekly!