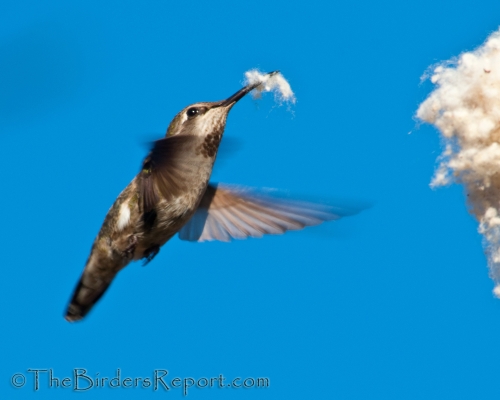 Anna's Hummingbird Gathering Nesting Material photos by Larry Jordan
After watching the dive display of the male Anna's Hummingbird last week, I decided to put out some nesting material for them (I believe it is simply raw cotton).  I placed it about six feet from one of the feeders and it didn't take long for the hummingbirds to find it and start using it.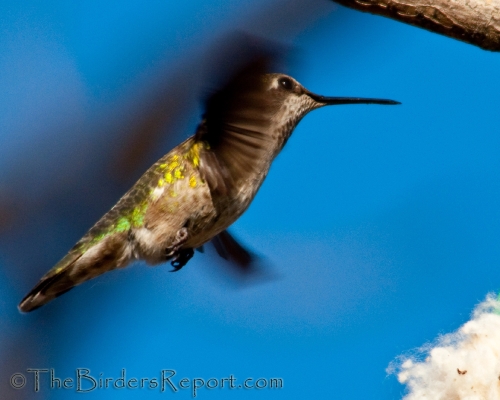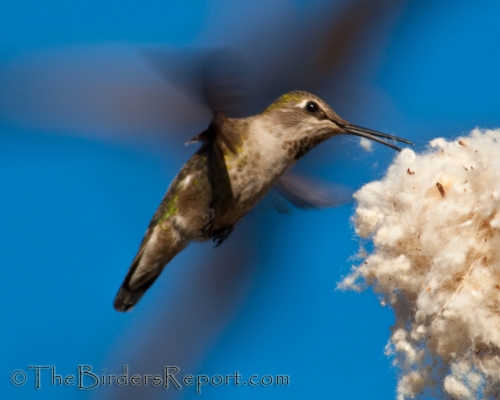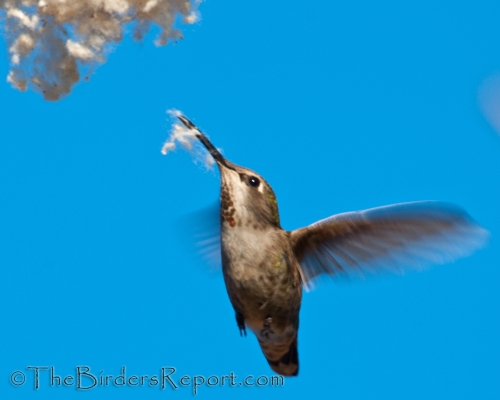 I am still hearing the dive displays around my yard but I have yet to find a hummingbird nest.  If you want to see a nesting Allen's Hummingbird, check out Phoebe Allens Webcam.  If you want to see some great bird photos it's Bird Photography Weekly.  Come and join the fun!