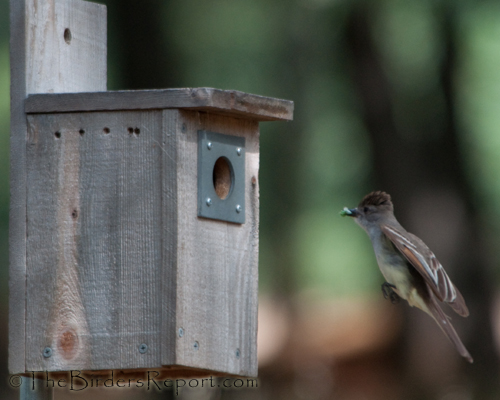 Ash-throated Flycatcher Feeding Young In A Nest Box photos by Larry Jordan
I love this time of year!  Ash-throated Flycatchers are so much fun to watch as they hawk insects and catch them in mid air.  Plus they have a sweet call that is a delight to wake up to in the morning.  I went out this morning to get some photos of one of the nesting pairs on my "home" bluebird trail.  These proud parents are using this standard bluebird house with a 1 1/2″ entrance hole on which I installed a slate porthole protector.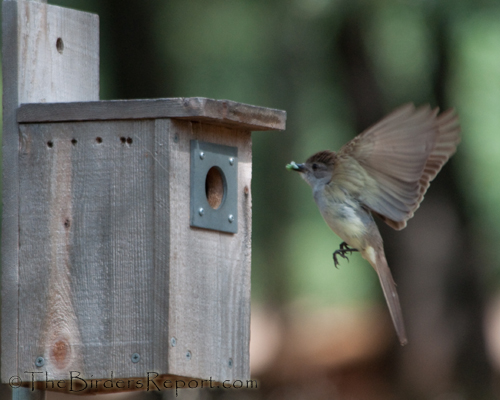 Here I come with a big juicy grub for you kids …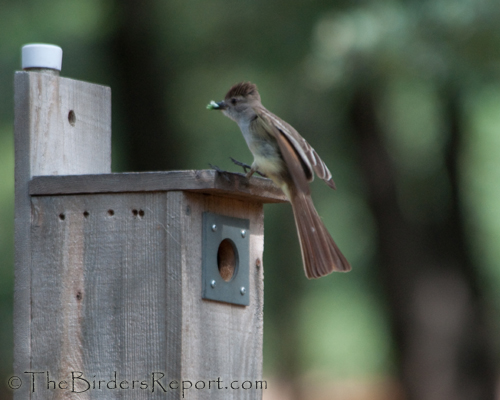 Or maybe I better make sure it's all clear before I go in …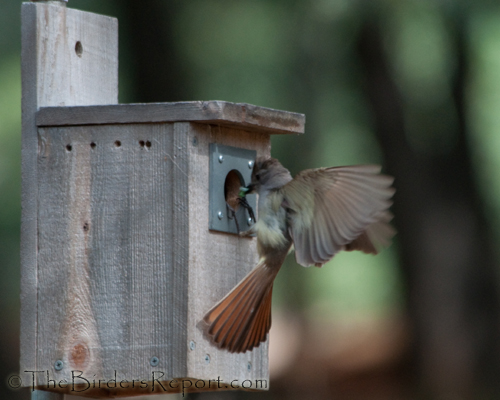 Everything looks safe, even that guy standing over there with the camera …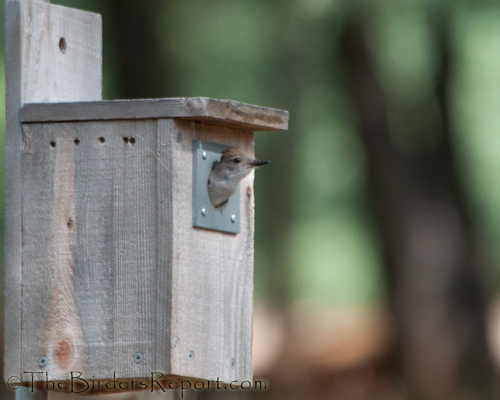 What a beautiful Spring morning!
If you love birds (now that's obvious) make it over to Bird Photography Weekly and see some more great bird photos!