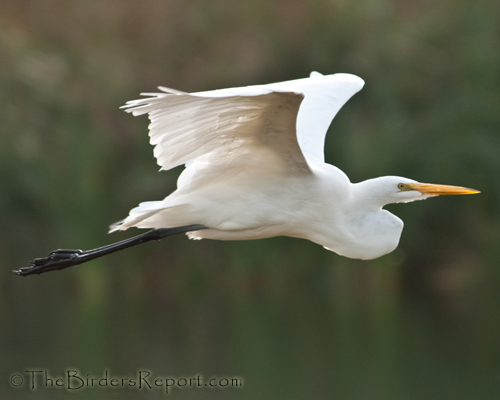 Great Egret in Flight photos by Larry Jordan
I recently discovered a great birding location within 30 minutes of my home at Battle Creek Wildlife Area where, according to their species list, I observed thirty of their 138 bird species seen on that property.
California Department of Fish and Game (CDFG) has an abundance of Wildlife Areas and manages 711 properties throughout the state comprising over a million acres!  In the northern Region alone there are 30 Wildlife Areas designated.
I got off work a bit early mid week, last week and drove down to the Mouth of Cottonwood Creek and Reading Island, to see what I could find.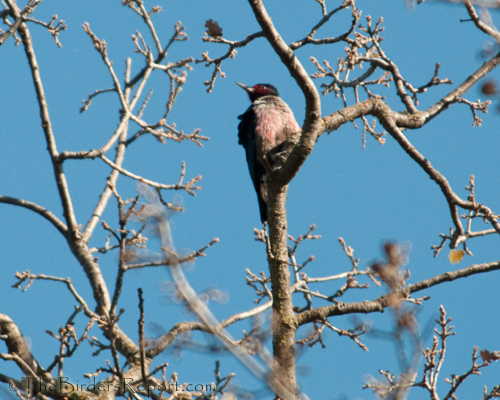 There were several Lewis's Woodpeckers engaged in their usual activity of flying from the tops of the oak trees in a circular pattern, then back to the tree, hawking insects.  There were also Acorn Woodpeckers and Nuttall's Woodpeckers in the area.
As I was standing silently below a granary tree a rather large Black-tailed Deer buck walked slowly toward me, then moseyed away to feed elsewhere.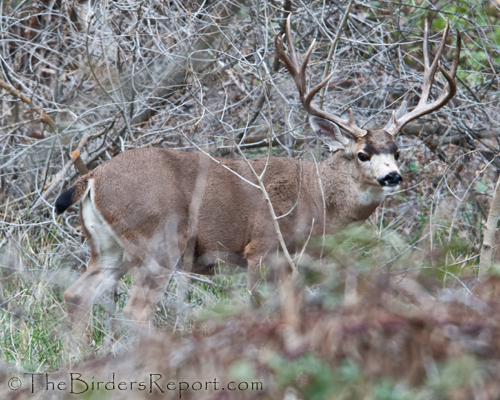 I really wanted to get to Battle Creek Wildlife Area before it got too late, so…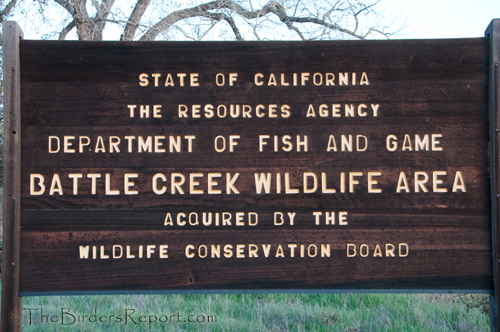 I took the short, ten mile drive to check it out.  They have a nice kiosk there showing the different species available for viewing during different seasons, as well as an informational board on the history of the California Wetlands that have diminished over the years and are being restored.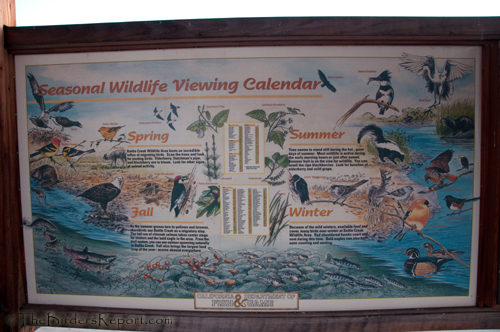 I was visiting the area in the hope of photographing some Wood Ducks, having been told it is a good place to view them.  There were quite a few ducks in the ponds next to the parking area, as well as the Great Egret, but no Wood Ducks.
As I hiked the trail, over the creek and along the creek bed, I did notice several wood duck nest boxes.  Of course I scared up a pair of Wood Ducks that took off so fast, I didn't even get a chance to get my bins up, much less my camera.  Typical of my Wood Duck photo endeavors.  I did however, come across this beautiful female Northern Flicker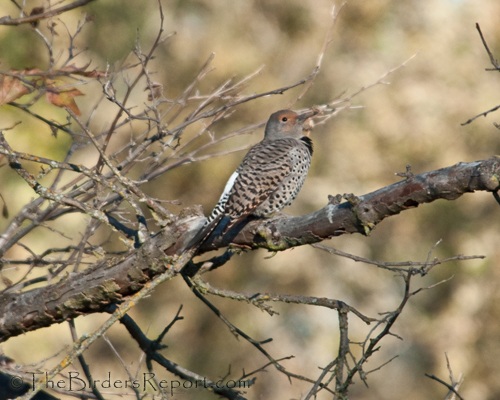 and then a large group of Turkey Vultures soaking up the late sunlight as they watched me stroll beneath them on the trail.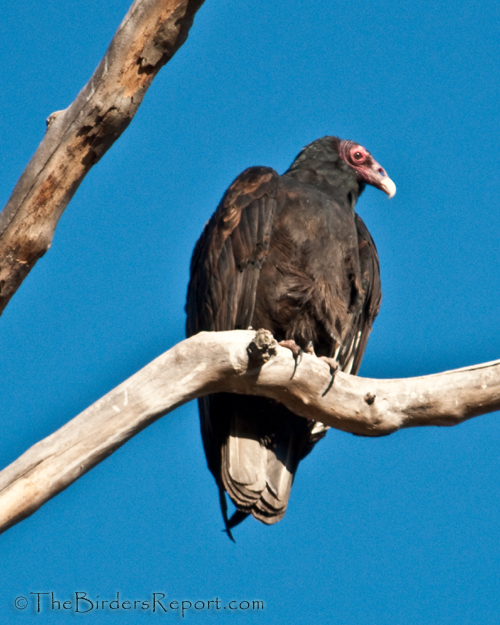 Battle Creek meanders through the 582 acre wildlife area with beautiful views of riparian, marsh and oak woodland habitat.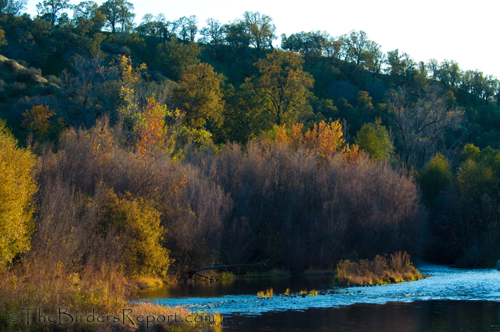 I will return when I have more time to explore this great resource.  In the meantime, go and explore the other fantastic bird photos at Bird Photography Weekly.