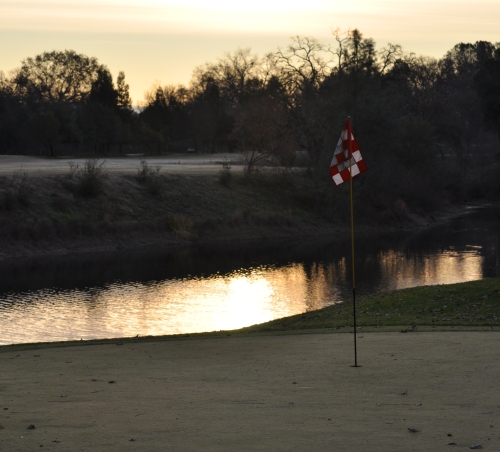 River Bend Golf & Country Club photos by Larry Jordan
It started off like any other cold winter day in Redding with a frost delay.  It was my weekly golf day and, with an 8 AM tee time, we often have frost delays when the sky is clear and that beautiful frost covers the ground and makes everything sparkely.
The only thing that made this day a bit different was the fact that I had my new camera with me.  You see, the golf course borders on the Sacramento River, which runs through this growing town of Redding, in northern California.
We always see several species of birds as well as other wildlife while chasing that little white ball around the beautiful green countryside, and I thought this a perfect opportunity to capture some of these critters while waiting for the frost to leave.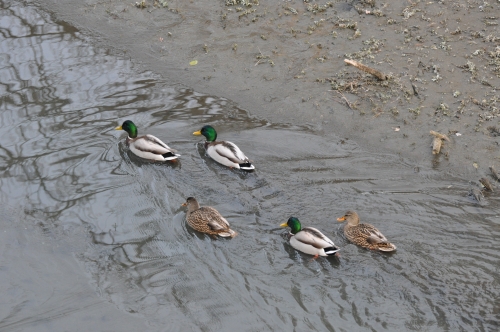 I headed across the bridge that spanned a small inlet from the river.  Beavers live here during high water winters and springs.  Now, due to low rainfall, the shallow water is ripe for Mallards and Canada Geese.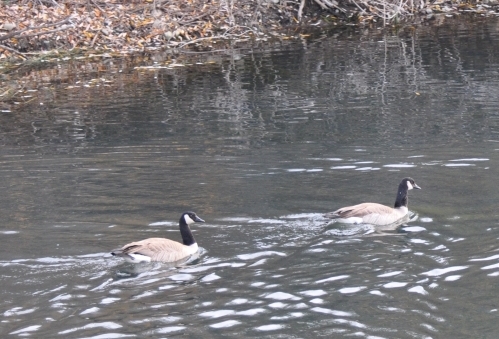 The Great Egret enjoys these shallow mudflats as well.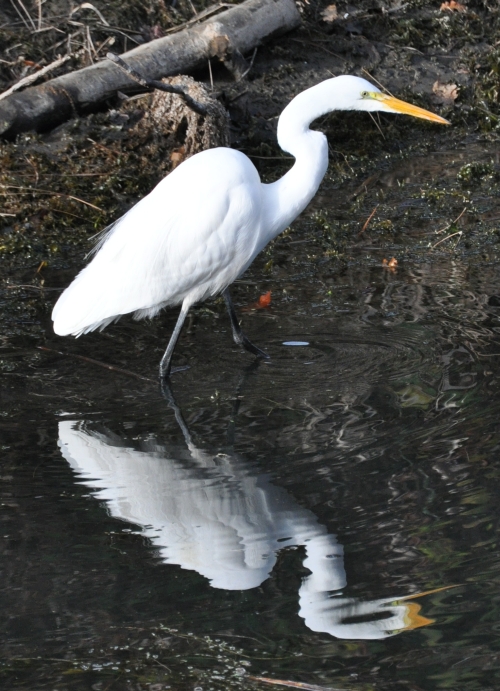 Crossing the 8th fairway, heading for the Sacramento River, I come across two young mule deer just emerging out of the blackberry bushes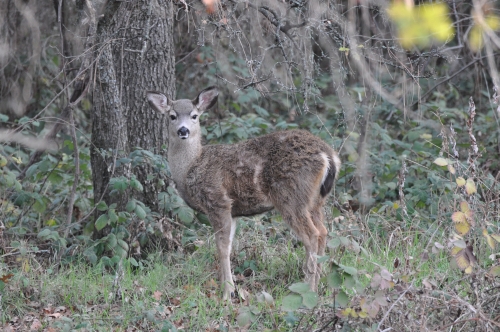 As I reach the river I am greeted by a Double-crested Cormorant that I attempt to capture flying down river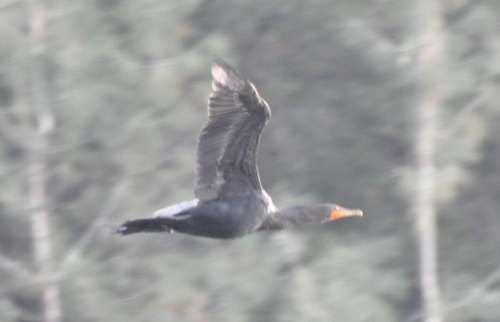 followed by a male Common Merganser heading up river, easily identified by the red beak, green-black head and red feet, all aligned perfectly in a horizontal plane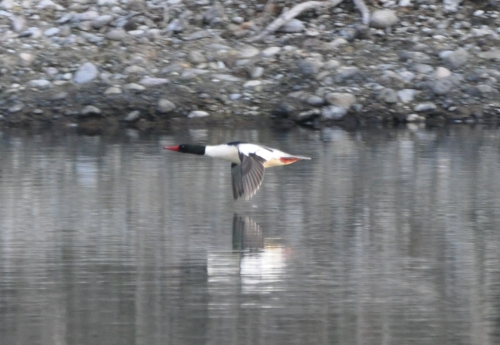 Further down river, heading my way is a group of Buffleheads accompanied by a couple of Ruddy Ducks and Common Goldeneye (not pictured)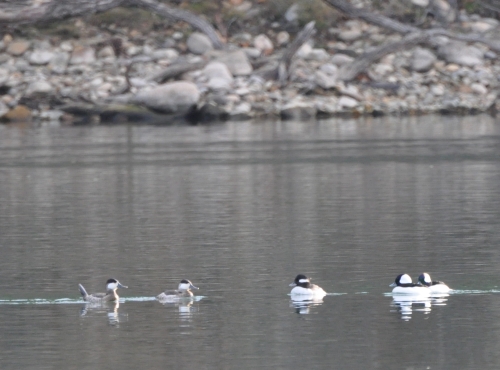 A female Mallard flying by caught my eye as I tried to capture that beautiful blue speculum she displays with the white borders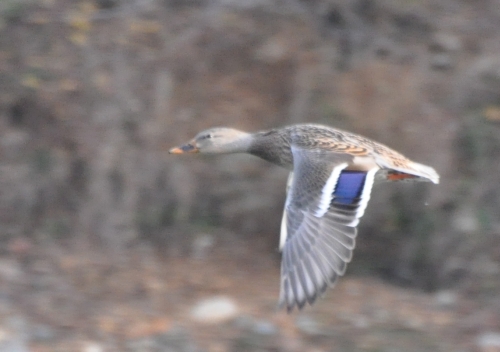 By this time, I figured I'd better head back to the clubhouse.  It must be getting close to the time the starter told us we could tee off.  Turning to go back I caught a Black Phoebe hawking insects from an overhanging branch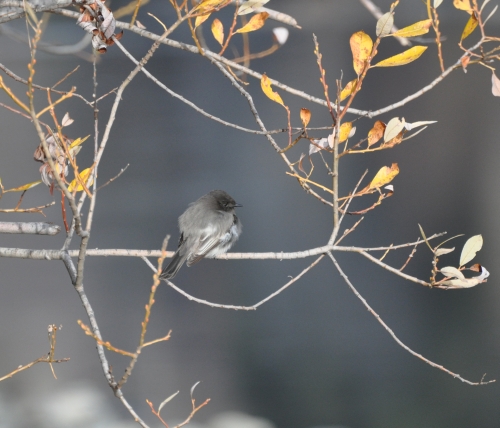 Almost back to the clubhouse I found a Song Sparrow foraging in the grass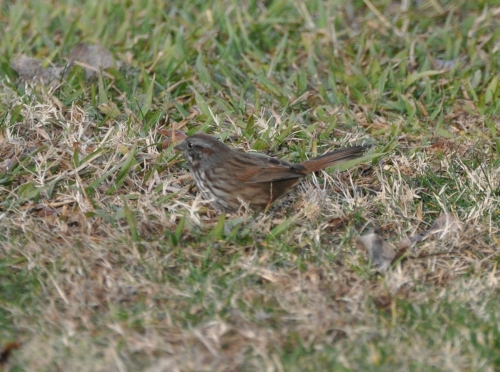 and as I reached the inlet again, under the bridge, I captured that Great Egret getting a decent "in flight" shot through some tall grass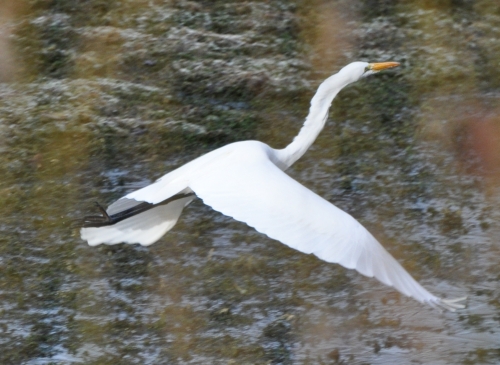 I hope you enjoyed my early morning, frost delayed photo journey.  As I get familiar with the camera, my photographs should improve but I love being able to capture some of the wildlife some folks never get to see.