American Coots Take Off photos by Larry Jordan
One of the sights you will see if you visit the Sacramento National Wildlife Refuge is a cover of American Coots skittering across the water as they take off.  This running across the top of the water is the only way these birds can get airborne from the water and they make plenty of noise doing it.  In the photo above you can see the individual splashes each bird makes until they get their big, lobed feet out of the water.
If you arrive early in the morning you may catch a young Bald Eagle finishing breakfast…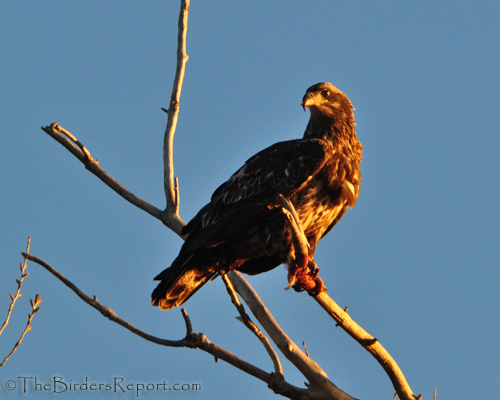 Or a Red-tailed Hawk on the lookout for a meal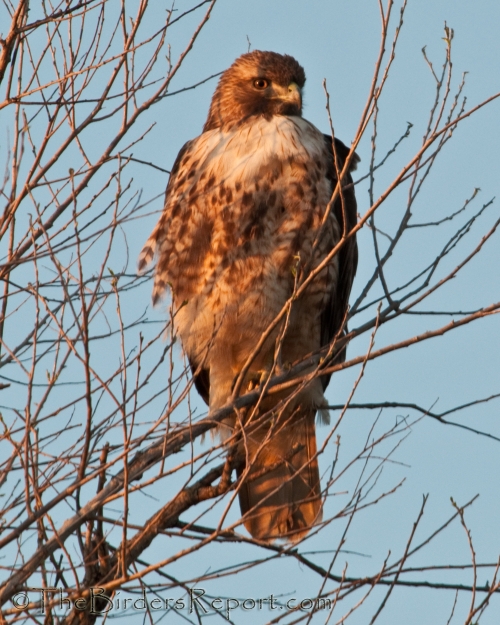 But they aren't the only raptors you will find here.  Osprey, White-tailed Kite, Sharp-shinned and Cooper's Hawk, as well as Golden Eagle and Peregrine Falcon have frequented this refuge.  The American Kestrel and Great Horned Owl are hard to miss as are the Red-shouldered Hawk and the ever present Northern Harrier as she flies low over the marshes.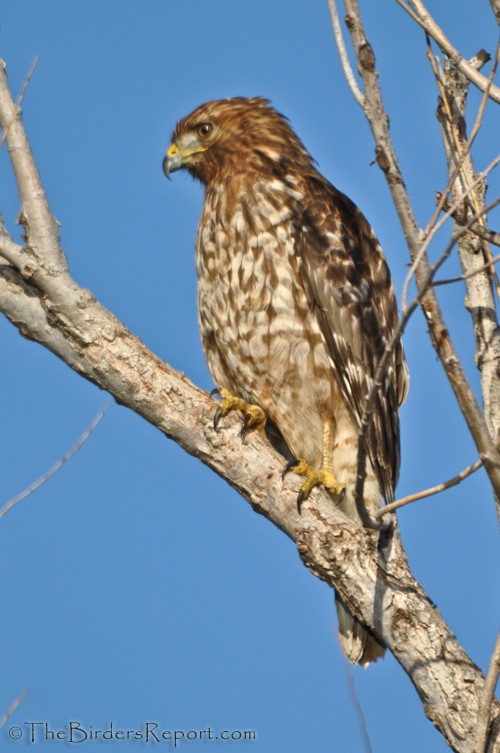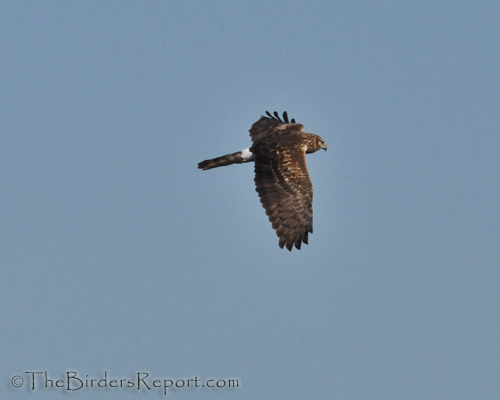 This time of year the Snow Geese are arriving by the hundreds and you will witness skeins like this one flying in as well as Greater White-fronted Geese and Ross's Geese.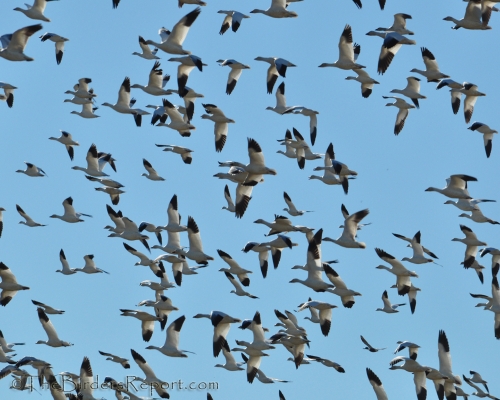 Waterfowl are present in abundance and there are way too many species to list here but here is a link to the complete list of 269 species of birds found on the refuge.  I have a male Gadwall representing the dabbling ducks…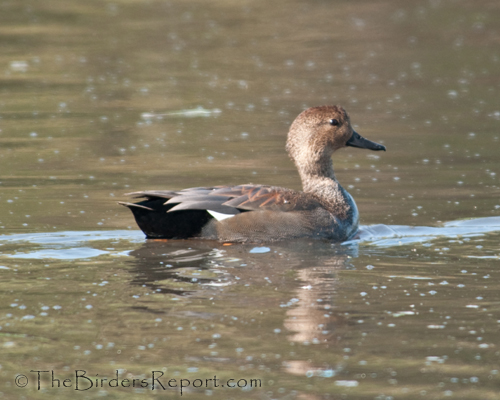 And a Double-crested Cormorant in flight, just for fun.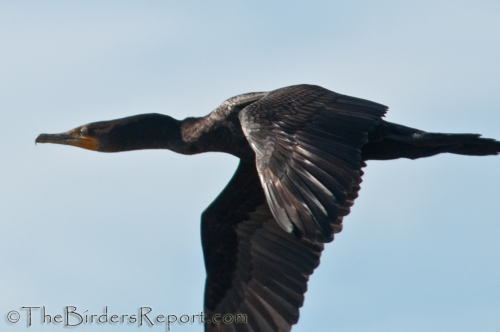 American Bittern, Black-crowned Night Heron, Great Egret, Great Blue Heron and Snowy Egret are common at the refuge…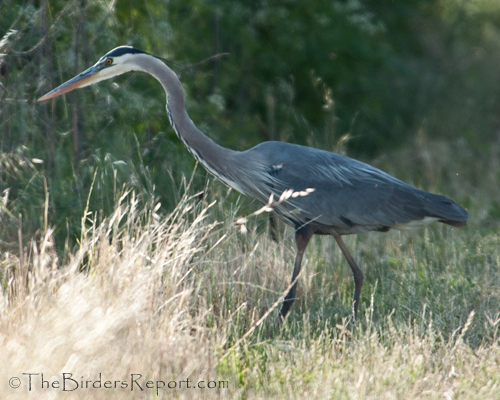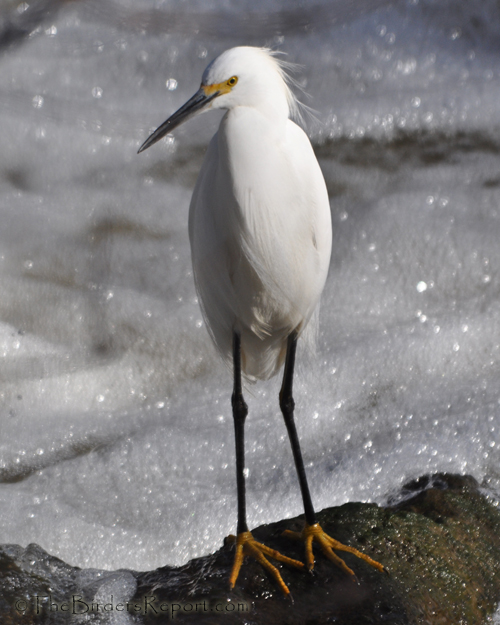 As is the little Marsh Wren which can be heard almost everywhere near the edges of the marsh in the bulrush.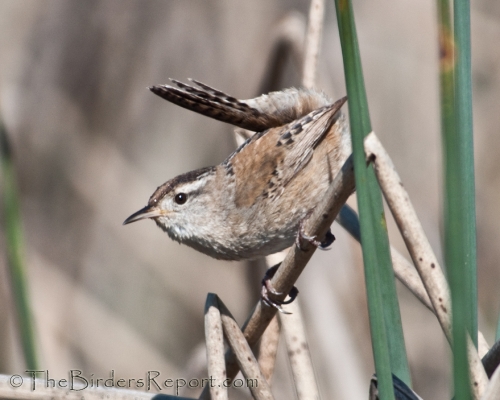 Go check out the complete species list for the Sacramento National Wildlife Refuge and you will see why it is one of my favorite places to bird.  And, if you're in the area, come join us for a bird outing on November 21st with a great group of Birders Who Blog, Tweet and Chirp!  For now, go check out all the other great bird photos at Bird Photography Weekly!