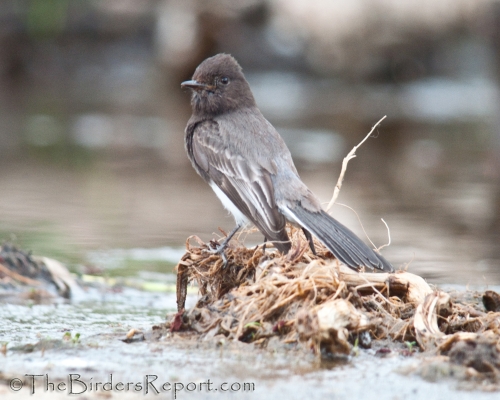 Black Phoebe Feeding Young At Mary Lake photos by Larry Jordan
Back in the middle of May, when I was chronicling the Green Herons nesting in Norm's backyard near Mary Lake, I photographed some other birds in the midst of their breeding cycles.  Black Phoebe juveniles were begging food from their parents at the upper pond.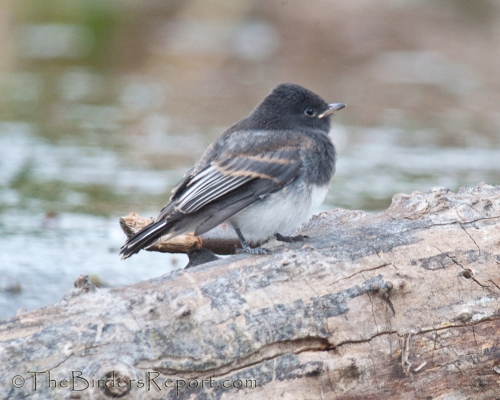 Mom or Dad was flying around, gathering insects and bringing them to the gaping mouths of their offspring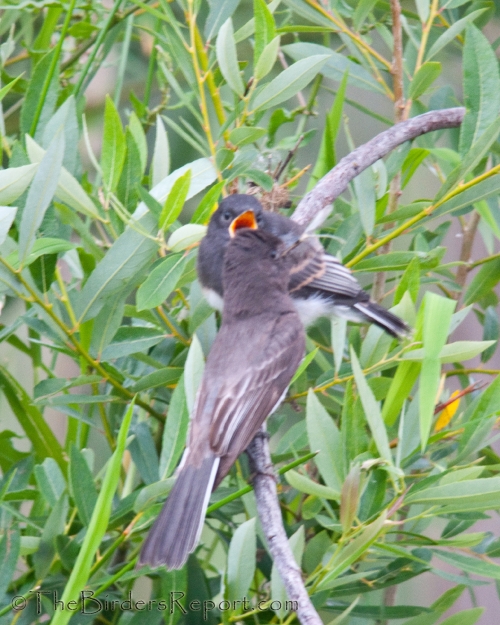 The Black Phoebe is a member of the Tyrannidae family, commonly known as flycatchers.  They are appropriately named as they typically perch close to the ground or over water where they visually locate prey then fly out to snatch it in mid-air.
This parent is obviously an excellent flycatcher.  Notice how large the juvenile in the background is compared to the slimmer adult that has been feeding it.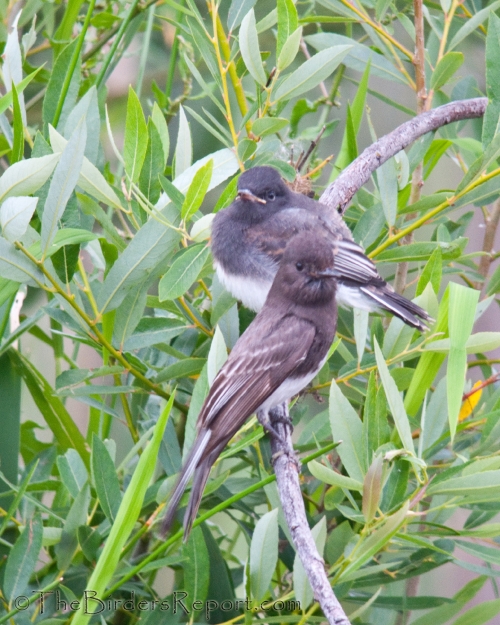 Recently fledged juveniles will often weigh more than their parents since they have been fed well by the adults, who have been running (or flying) their tails off, trying to keep up with their constant cries for more food!  This is the only way a newly hatched baby bird can reach adult size in three weeks time.
Seeing its sibling being fed must have encouraged the second juvenile to come to perch as the adult flew off on another foray for flying insects.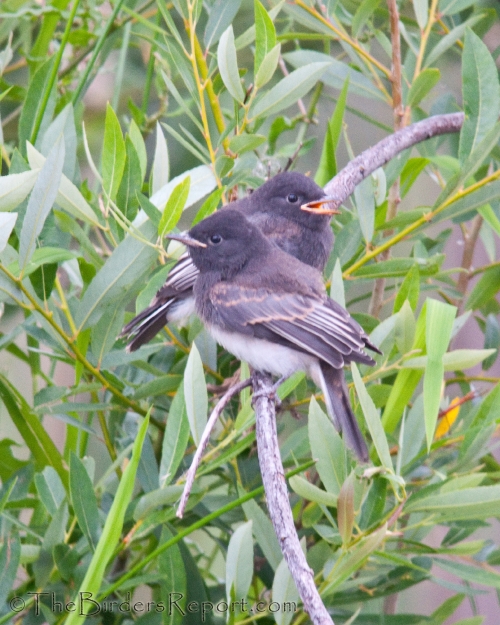 The Black Phoebe is the only black-breasted flycatcher which, along with its tail-bobbing habit, makes it a fairly easy bird to identify, even from a distance.
I snapped this shot as the adult was getting a very brief rest from the chubby little ones.  A nice family portrait I thought.  Note the shorter flight and tail feathers of the juvenile birds and the cinnamon-buff wing bars.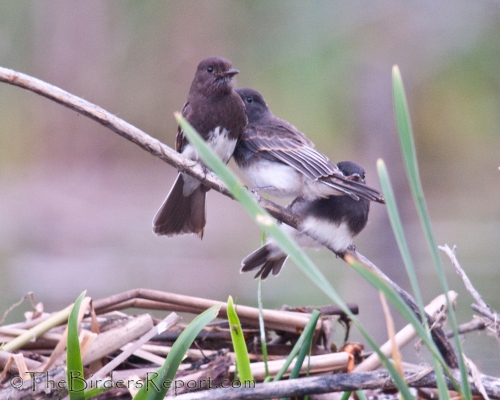 I found this short video showing the Black Phoebe hunting insects in slow motion.  It doesn't show the bird actually fly catching but gleaning a bug from a tree.  I enjoyed the last bit of the video because it shows the bird flying right at you, then pulling up to change direction.  It is a typical flycatcher move.
The Black Phoebes weren't the only birds on the pond feeding young.  The ubiquitous Red-winged Blackbird was out in force.  A male was clinging to a cattail observing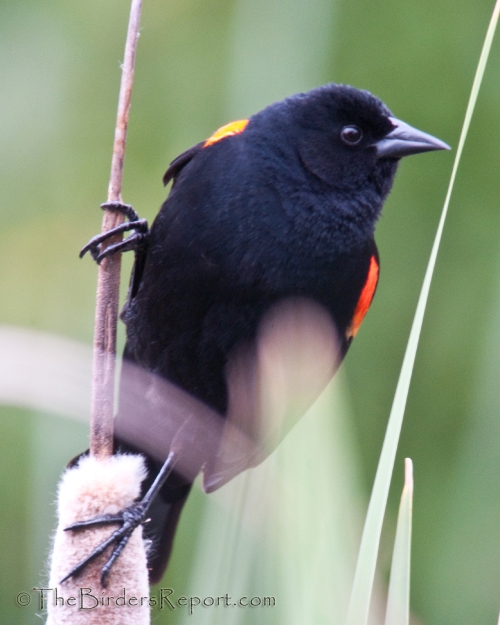 as his mate gathered insects for the troops.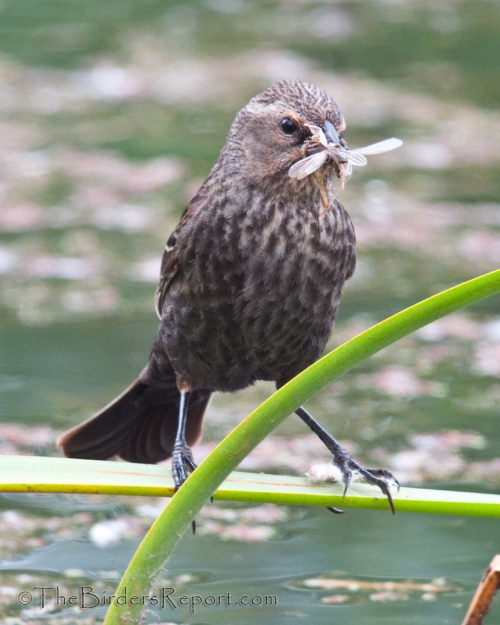 I also got excellent views of a Brewer's Blackbird showing his iridescent colors in the afternoon sunshine.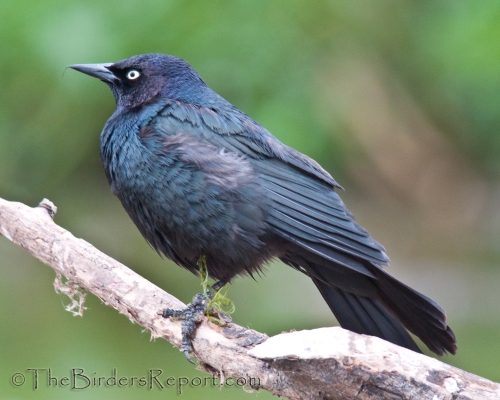 It was a great end to a day shooting the Green Heron, which I also spotted flying over the pond before I left.
If you want to see some really nice bird photographs, check out Bird Photography Weekly!  Become a fan and show us some of your bird photos too.