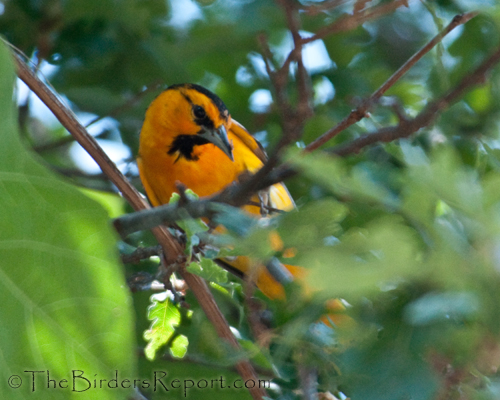 Bullock's Oriole Male all photos by Larry Jordan
Last weekend I returned to the site of our Audubon Chapter picnic at Whiskeytown National Recreation Area's Tower House, where we had seen a Bullock's Oriole nest with the parents making trips to an fro.  I thought it would make an appropriate Father's Day post.  Here is Dad, apparently attempting to coax the youngster out of the nest.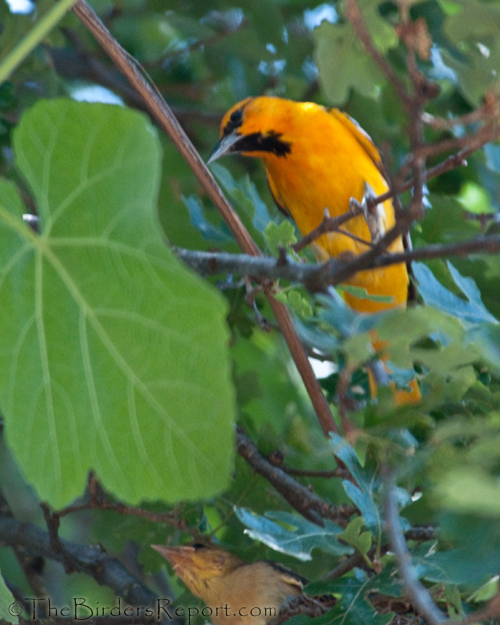 The Bullock's Oriole usually arrives in northern California from their wintering grounds in Mexico around mid April and they were true to form this year.  We saw the first sightings April 10th.  The thing is, they take up to two weeks to build their nest!  And what master engineers these birds are to create a nest like this.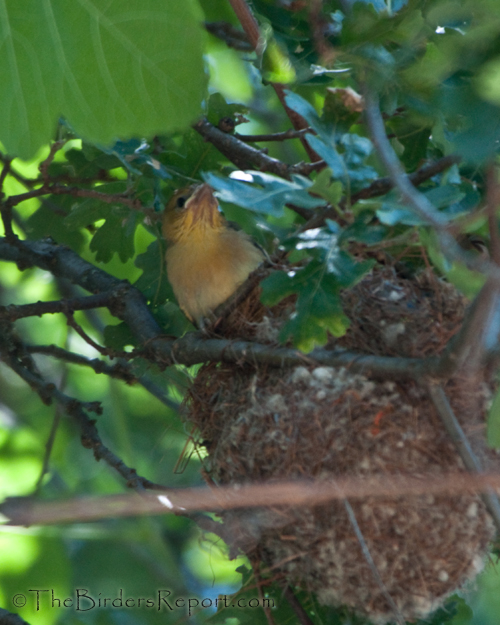 Bullock's Oriole Nest With Chick
Their nests are suspended from branches of large trees, usually near water.  They are neatly woven, often containing hair (especially horsehair), twine, fibers, grasses, and wool, and lined with cottonwood or willow cotton or wool.
As I watched the parents, I noticed that they were not feeding the youngster in the nest.  Apparently, this chick was nearly ready to leave the nest which they do around two weeks after hatching.   Bullock's Orioles usually lay 4 – 5 eggs and this was the only chick I saw so I have to think it was the last to fledge., bird nest,  Here is a picture of the female with the same chick.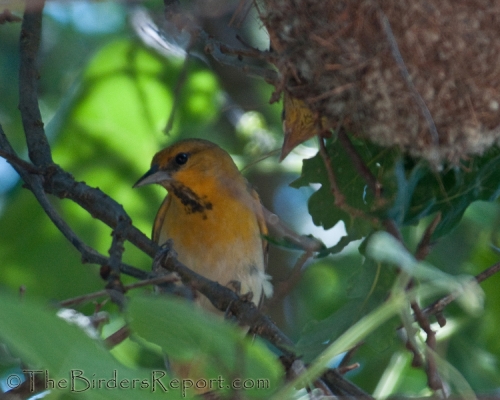 I never did get to see it fledge, but I sure enjoyed watching as the parents urged their youngster on.
I wish all you fathers out there a very Happy Father's Day, and everyone an enjoyable solstice.  For more great critter photos, check out Camera Critters.