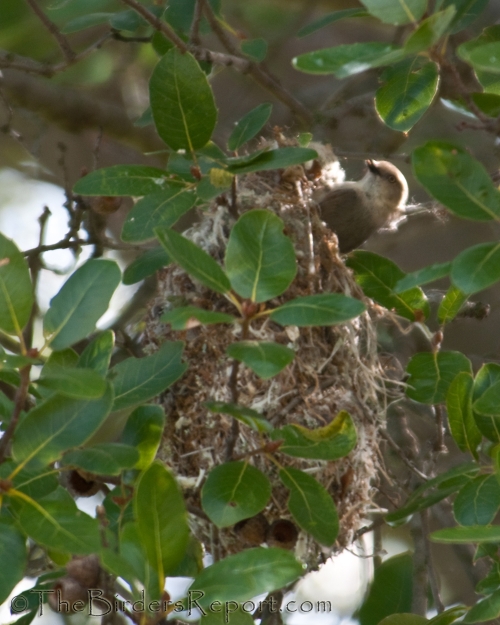 Bushtit Female Building Nest photos by Larry Jordan
On a bird outing yesterday with the local Audubon Society, we tallied 60 species on a trip that didn't take us far from home.  The area surrounding Redding California has a rich diversity of habitats including, mountains, lakes, oak savannah, coniferous forest, riparian, wetlands and plains.  This outing was mostly in oak savannah and on the plains of Millville.
A few of the highlights for me were an American Bittern in flight, the first Cliff Swallows of the year, as well as Rough-winged, Tree and Violet-green Swallows and an immature Golden Eagle!  But the best part of the day was watching a pair of Bushtits building a nest in a live oak tree.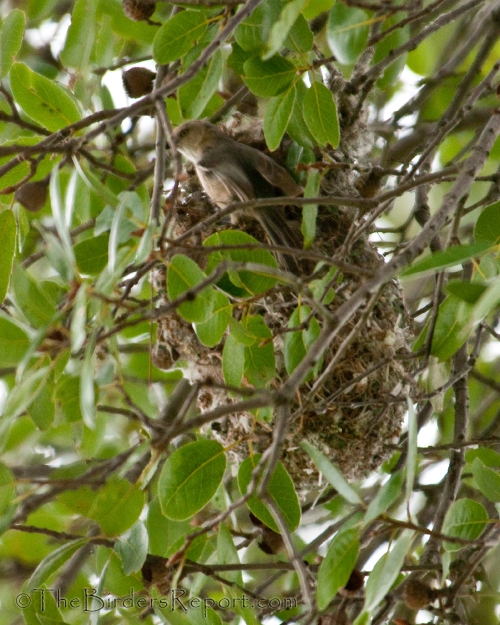 You can see the female Bushtit in the top photo looking like she is entangled in spider webs but she knows what she's doing.  From the look of this nest, this isn't her first trip aroung the block.  Here she is adding some material to the top of the nest and shaping it.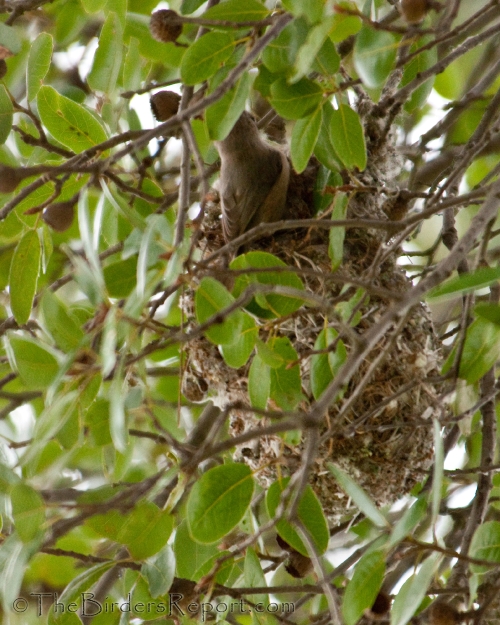 Each excursion for building materials brought them back to the entrance of this elaborate, pendulous, gourd-shaped sac of spider webs and plant material, where they took turns placing the material inside the sac.  The female did most of the shaping inside the sac which shook like a bowl full of jelly as she worked.
Here is a shot of the male with a beak full of stuff to add.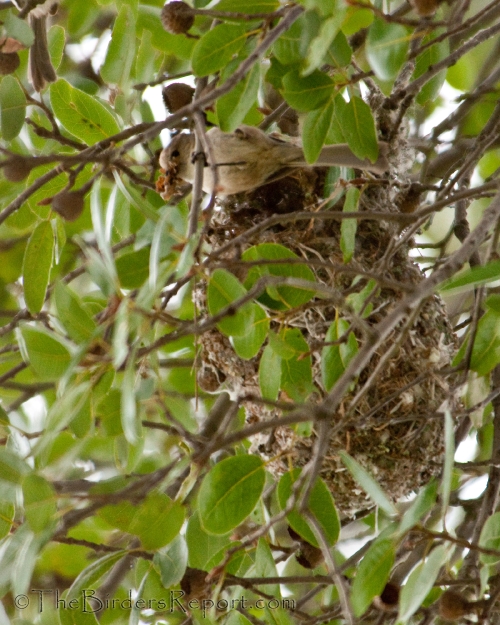 Do you remember how to tell the female from the male Bushtit?  I wrote about it in a previous post.  It's all in the eyes.
Check out the other great bird photos at Bird Photography Weekly!