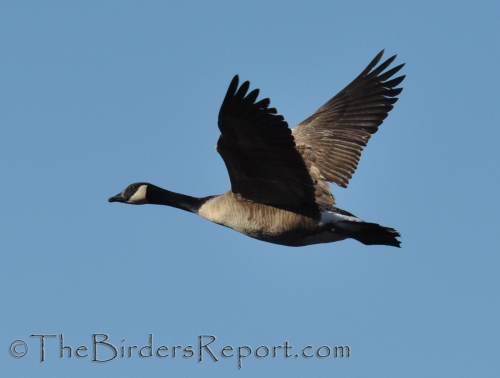 Canada Goose In Flight At Lema Ranch photo by Larry Jordan
I snapped this photo of a Canada Goose that appeared to be trying to help another goose that was sitting up in an oak tree at Lema Ranch.  The other goose was sitting on a branch about 30 feet up in the tree and looked as if it didn't know how to get down.  This friend kept flying up near the other goose as they were honking at each other the entire time.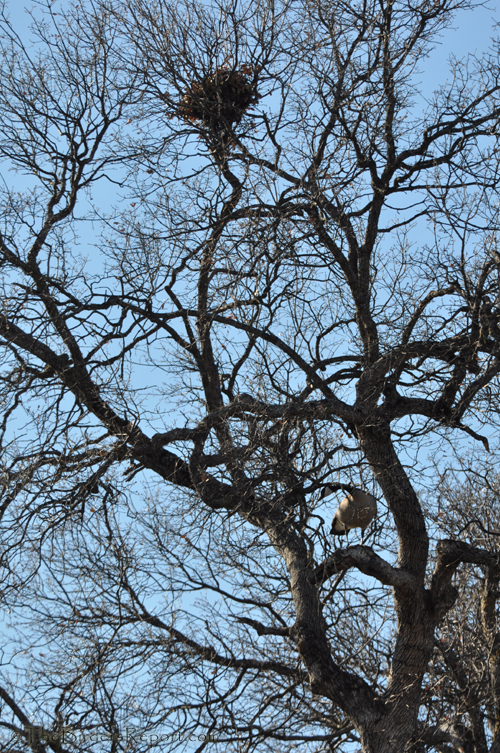 This oak tree is at least 50 feet tall and there is some type of nest near the top
I wasn't able to stay and watch the outcome.  I wonder if that goose is still up there?  I had never seen a Canada Goose sitting up in a tree like that before.  Pretty weird.
To see some other great skywatch photos go visit Skywatch Friday!