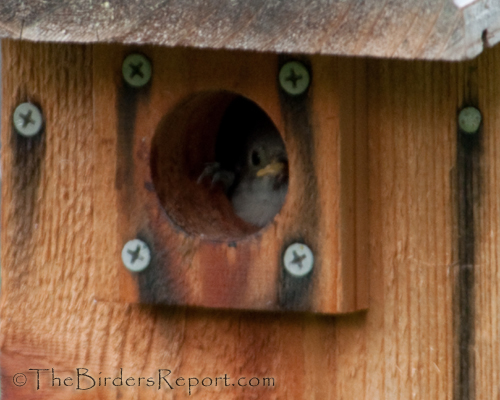 Oak Titmouse Chick all photos by Larry Jordan
The Oak Titmouses are always the first cavity nesting birds building their nests early in the spring in Northern California, around the second week of April.  They are  followed closely by Western Bluebirds and Tree Swallows.  The Ash-throated Flycatchers don't arrive in our area until late April, when the Oak Titmouses are ready to fledge.  This arrangement works well with this particular group of cavity nesting birds as they can all use the same size birdhouse.  Just make sure you have enough nest boxes to go around!
As I reviewed my nest box monitoring records for this season I realized that I had one Oak Titmouse with chicks that should be fledging today.  When I went down to observe the nest box, the first thing I saw was a 17 day old chick peeking out the entrance hole in the image above.  Notice it still has the yellow bill.  Most chicks will show this behavior when it is time to fledge but some adult birds hang their heads out the entrance hole often while incubating or brooding.  I thought it would be fun to show you some of the adults I have captured peeking out their entrance holes.
The biggest "peeker" I have found is the Tree Swallow.  They seem to always be hanging their heads out the window.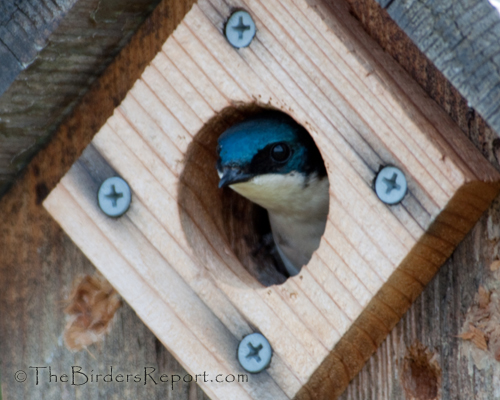 I discovered an Acorn Woodpecker nest this spring and they can be seen often also.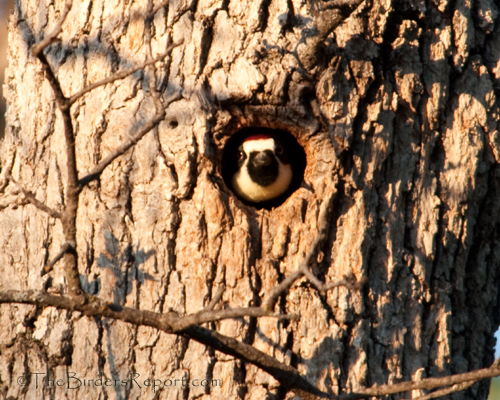 And my friend, the Great Horned Owl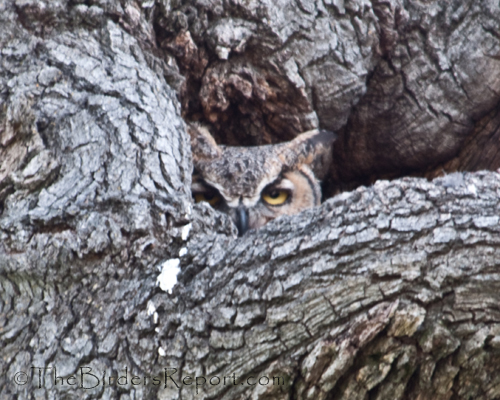 This Western Bluebird at my Mom's is still in the process of laying eggs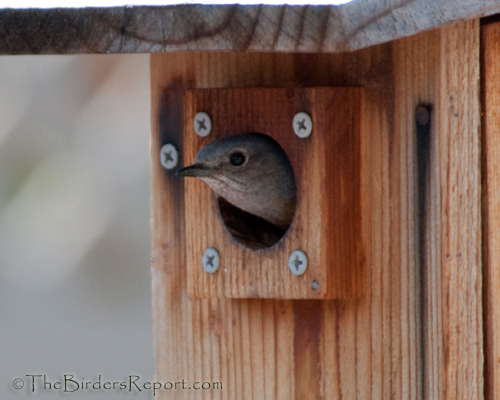 The remaining photos are birds going in and out of their nest sites feeding their young.  The White-breasted Nuthatch, Oak Titmouse and European Starling.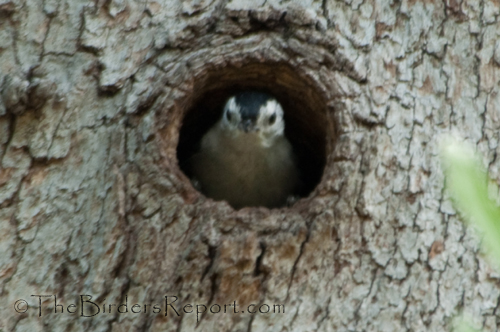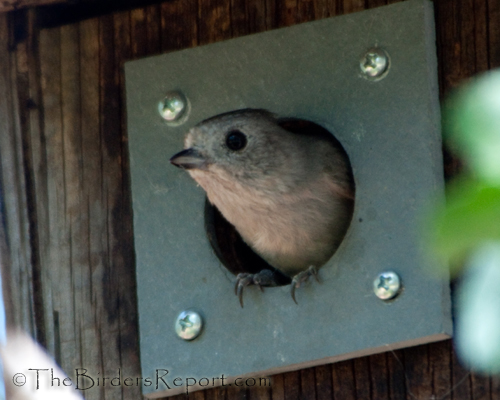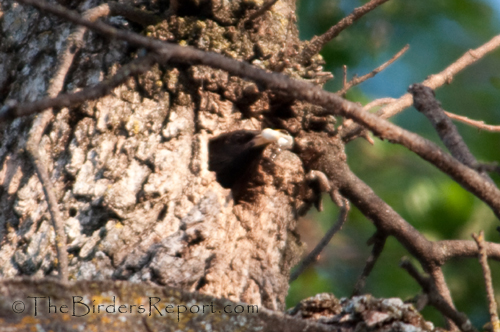 This starling is carrying a fecal sac out of the nest.  This is common practice for cavity nesting birds, helping to keep the nest clean.
Go check out the other great bird photographs at Bird Photography Weekly!