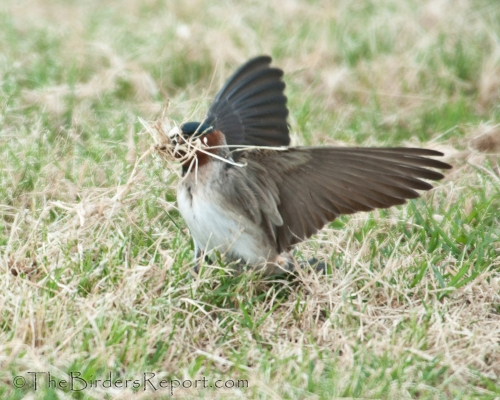 Cliff Swallow Collecting Nesting Material photos by Larry Jordan
I was headed to Dye Creek Preserve yesterday to find a location for installing Burrowing Owl habitat when I witnessed something I had never seen before.  More about that in a moment.
Dye Creek Preserve is a property near Red Bluff, California, managed by The Nature Conservancy.  You can see a list of the birds we saw there on a recent Audubon outing here.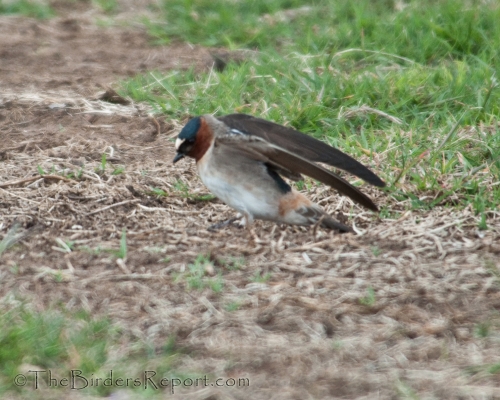 It was a cold, blustery morning, with a storm moving in quicker than expected.  On route to the preserve, I was greeted with at least fifty Cliff Swallows on the side of the road, braving the high winds to gather nesting material near a local orchard.  I had to pull over and watch, having never observed this behavior before.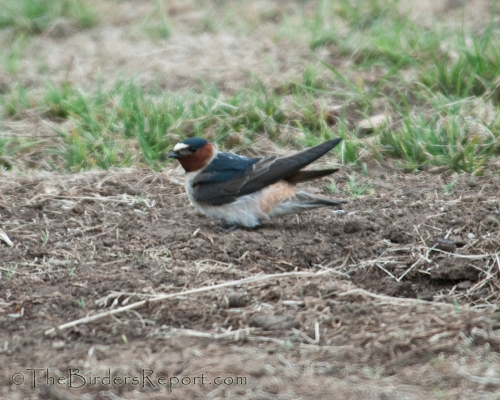 The thing that really caught my eye as I pulled to the side of the road was a male Cliff Swallow diving down to mate with the female as she gathered grass for the nest.  Opportunistic, I thought to myself.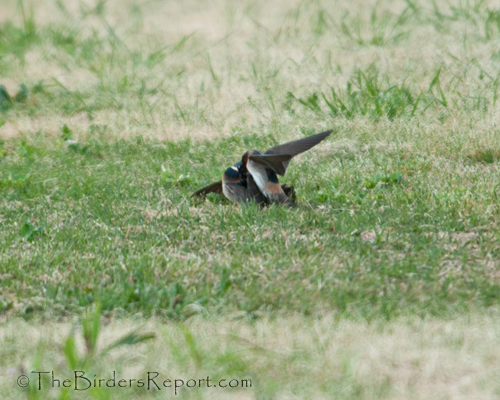 According to Birds of North America Online1, the Cliff Swallow "pair bond is more accurately a form of "mutual tolerance" of the other sex at the nest."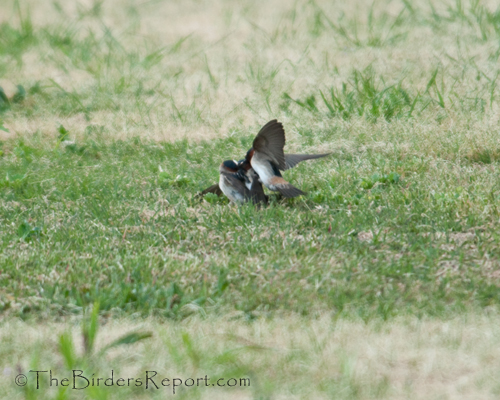 Many of the females grabbed nesting material quickly, only touching the ground momentarily, and taking off again.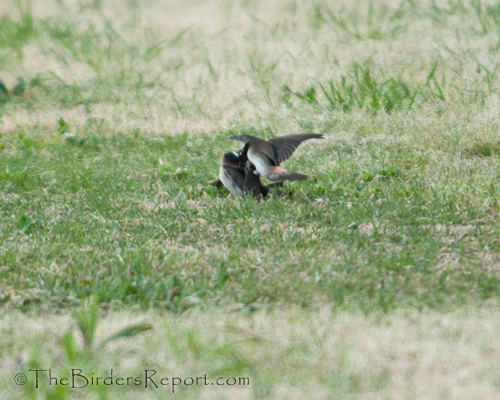 If they stayed grounded for more than a few seconds, they were likely to have at least one male trying to copulate with them, sometimes multiple males like the two shown in these photos.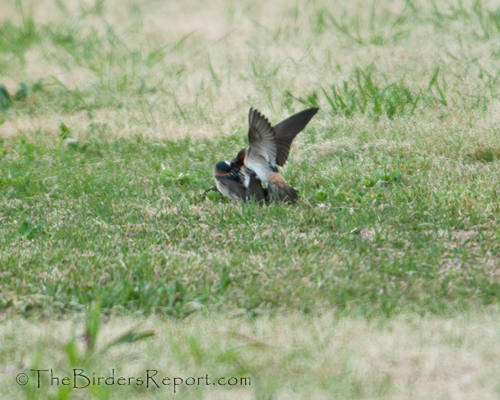 These are called extra-pair copulations.  Both males resident at a colony and nonresident males engage in extra-pair copulations (EPC)1.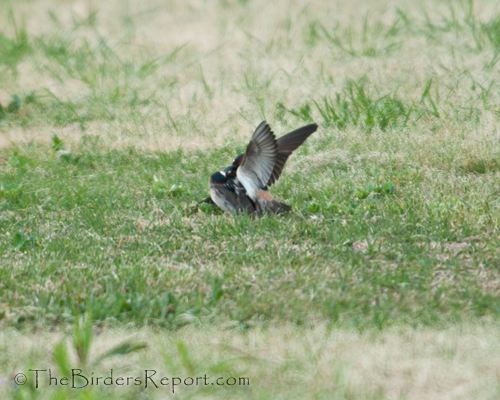 Females sometimes resist, other times accept EPCs1.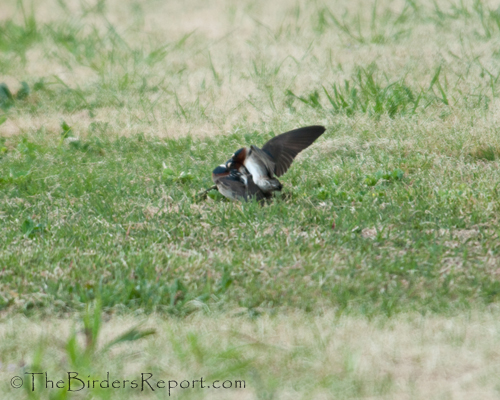 Sometimes males erroneously attempt to mate with another male.  You can imagine this doesn't go over well.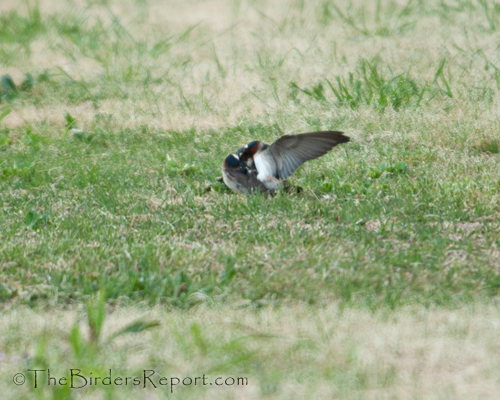 When gathering mud or collecting grass for nest lining, both sexes flutter wings above back to prevent being attacked by males seeking EPCs1 (see second photo in post).
I believe these photos show one female being attacked by two males but only the swallows know for sure.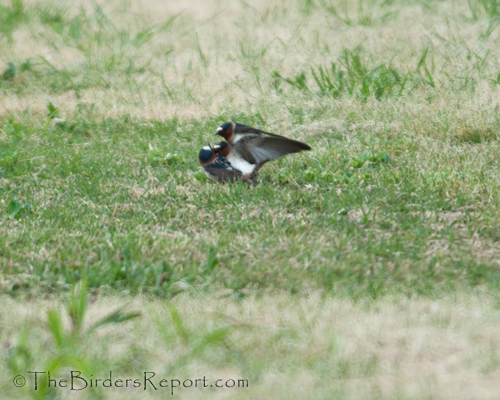 Some of these incidents appeared to be consensual and some appeared to be fights or mobbings.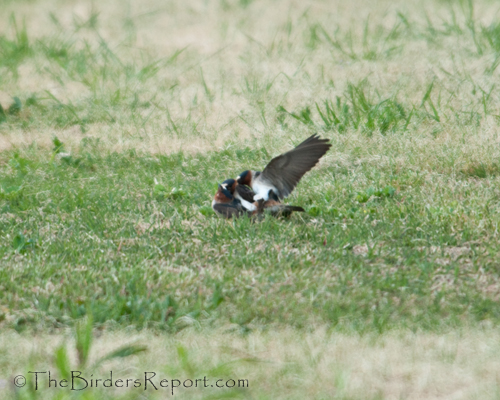 This practice probably leads to diversity in the colony and is a positive force in the conservation of the Cliff Swallow as a species, however, I'm sure some females feel that it is just better to be quick when collecting nesting material or mud for the nest.
1 Reference: Birds Of North America Online, http://bna.birds.cornell.edu/bna/species/149/articles/behavior