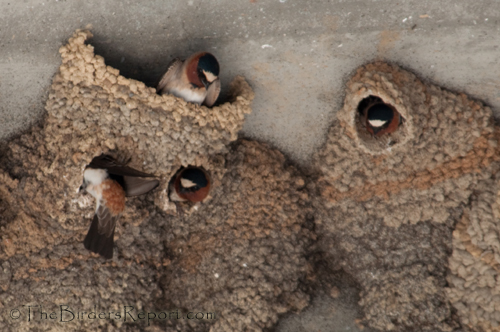 Cliff Swallows Building Nests photos by Larry Jordan
These Cliff Swallows have just returned to northern California and are beginning to build their nests.  They nest in colonies, in grass lined covered nests made of mud pellets, usually under bridges or eaves of buildings or on cliffs.  This photo shows a Cliff Swallow leaving the nest with some nesting material in its beak.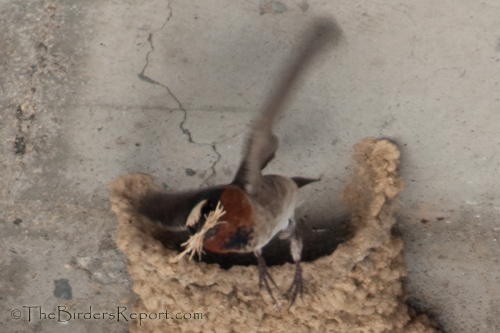 According to the Cornell Lab of Ornithology, the Cliff Swallow will sometimes lay their eggs in another swallow's nest or carry an egg in its beak from their own nest to another female swallow's nest.  Isn't that interesting behavior?
I just added this video I shot today to let you see the swallow's actions and hear their calls.
This colony nests in an old concrete building at the Turtle Bay Museum in Redding Cailifornia.  If you want to see more great critter photos, check out Camera Critters!