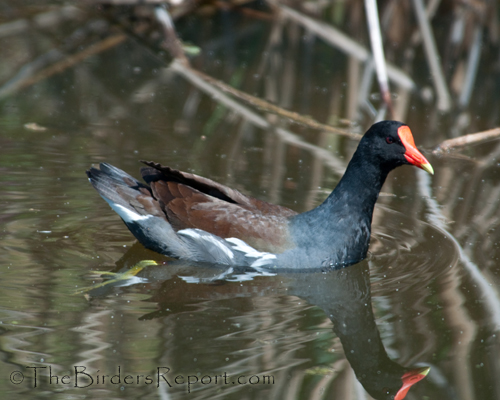 Common Moorhen Male photos by Larry Jordan
I was fortunate to find this male Common Moorhen moving slowly through a narrow waterway connecting two ponds at Lema Ranch the other day.  As I followed it, the bird didn't seem too interested in me and I soon found out why.  He had a mate nearby.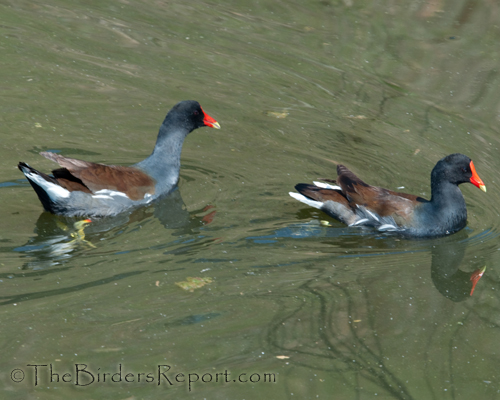 I believe he had more important things on his mind.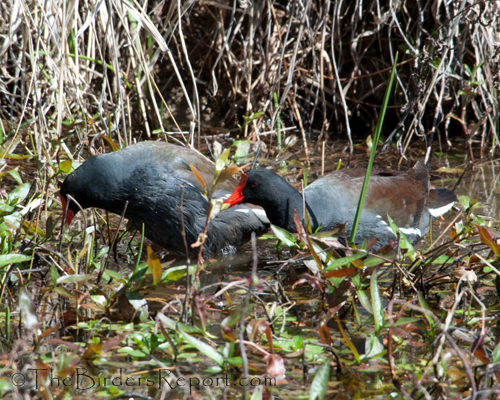 After all it is Spring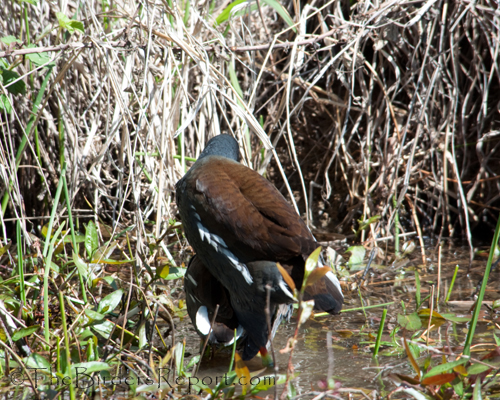 And what better way to celebrate than a bit of afternoon delight?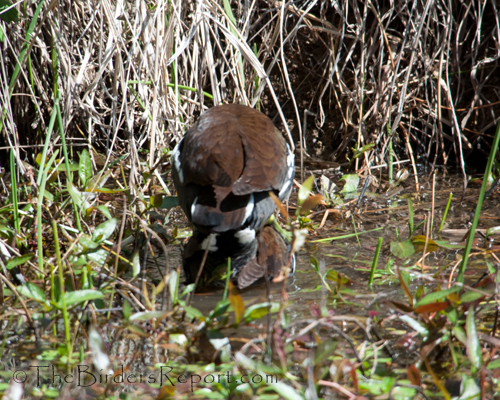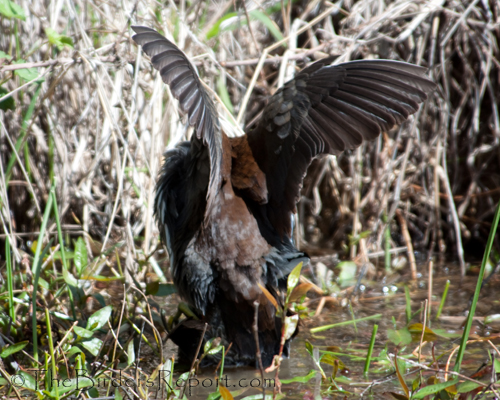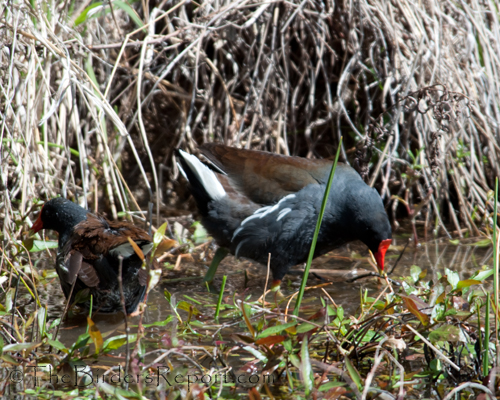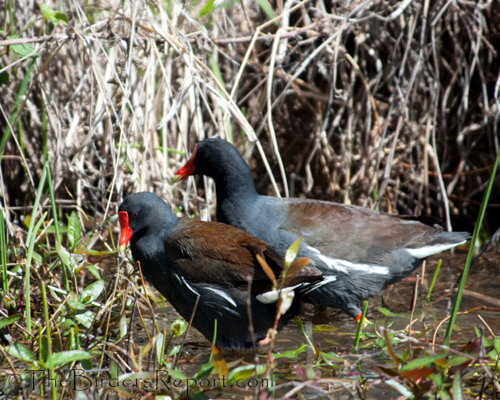 And what's better than a nice refreshing bath afterward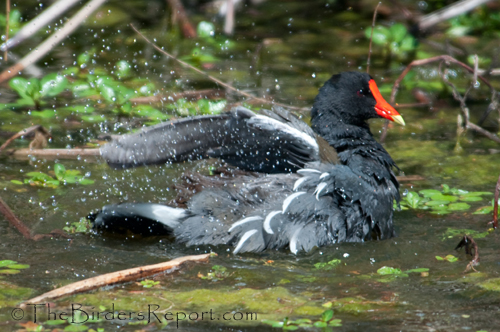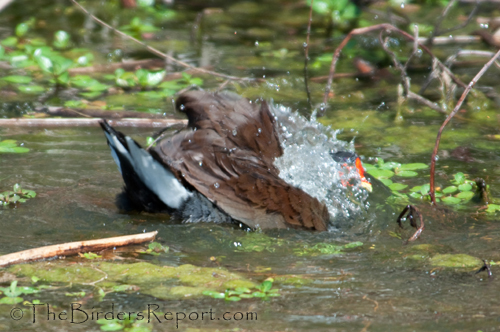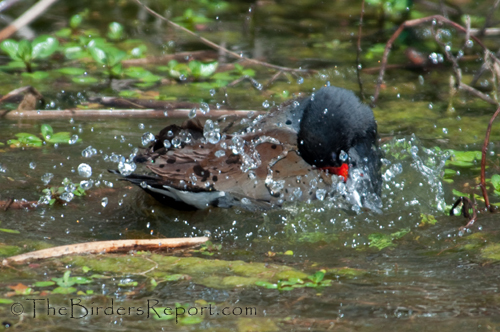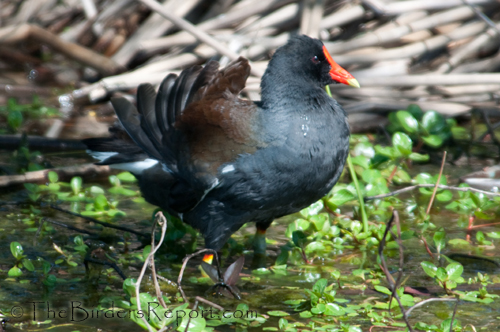 And off we go for a walk and a swim with my mate (I just wanted to show off my cool green feet).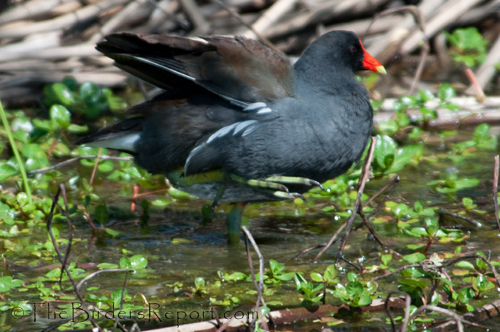 To see more great bird photos, get on over to Bird Photography Weekly!