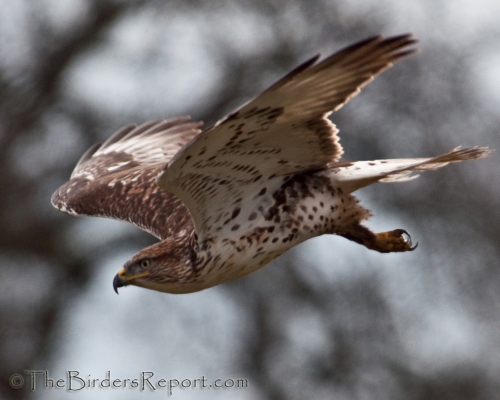 Ferruginous Hawk photos by Larry Jordan
I am excited that I have had a wintering Ferruginous Hawk (Buteo regalis) grace our neck of the grasslands for the third year in a row!  So, I get to enjoy watching this largest of the Buteos for the next few months.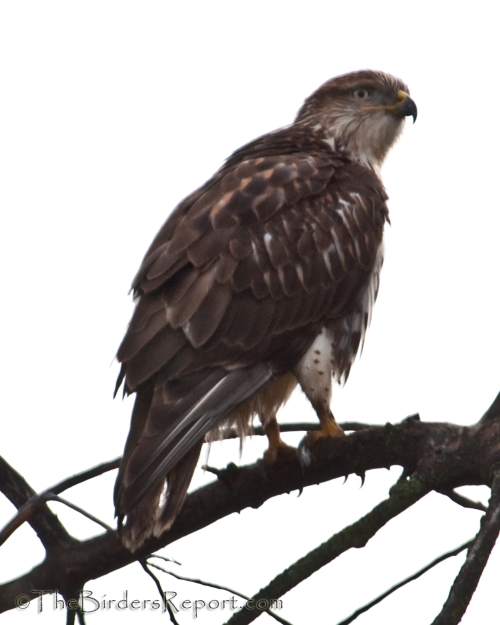 To me, this is one of the most beautiful hawks we have in North America.  The rufous back, shoulders and thighs contrasting with the mostly white underparts make this a truly distinguished and "regal" species.  This appears to be a juvenile bird, lacking the rufous thighs and only beginning to show what will become a more obvious rufous back and shoulders.  Note the large, bright yellow gape.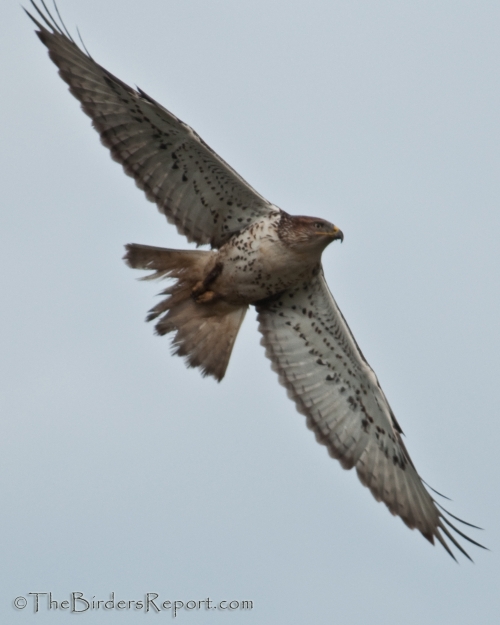 Watching as this low flying raptor, hunting mostly rabbits and ground squirrels in the West, reminds me of the Rough-legged Hawk that can be seen on low perches or hunting from the ground standing over rodent mounds.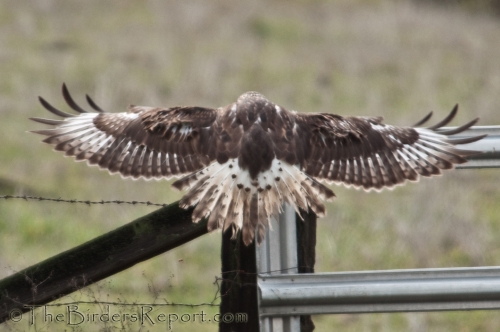 I was fortunate to capture a couple of photos of this Ferruginous Hawk as it landed on a nearby fence post,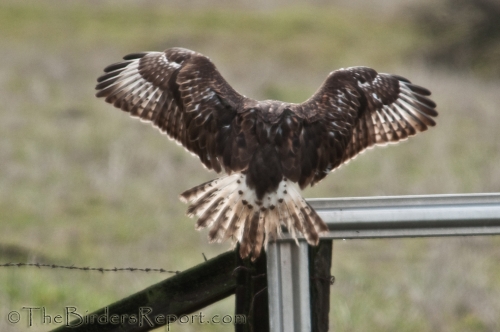 showing its beautiful upper wing pattern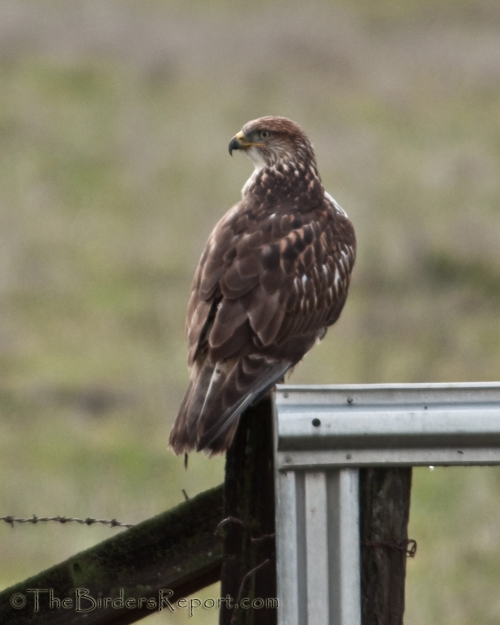 before alighting on the next hunting perch.  I am looking forward to more sightings of this hawk as the winter turns to Spring.  Maybe I will be lucky enough to get some more photographs of one of my favorite hawks.  In the meantime, get on over to Bird Photography Weekly to see more great bird photos!