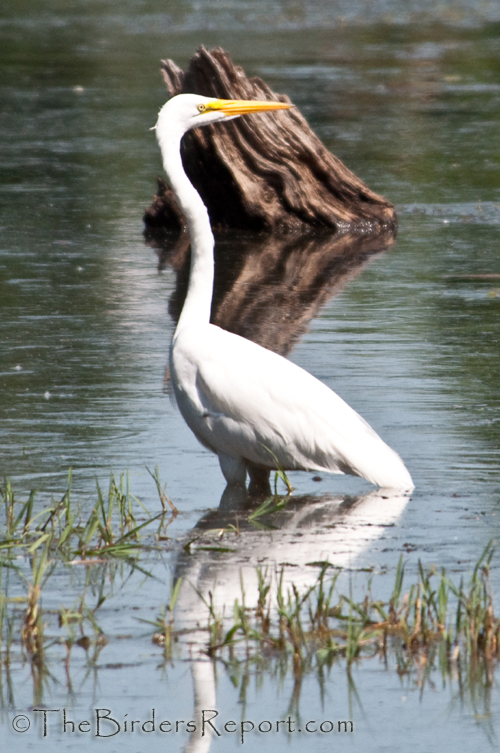 Great Egret Fishing photos by Larry Jordan
I took a quick trip to Mary Lake after work today, mainly because I heard tell of Mulberry Trees fruiting and the likes of Bullock's and Hooded Orioles, Western Tanagers and Phainopeplas hanging around.  Instead I found a very determined Great Egret doing some fishing.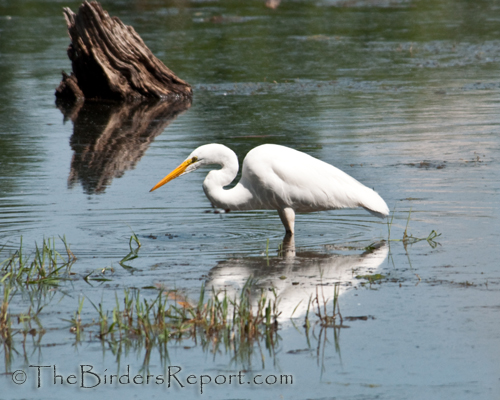 They begin with their neck retracted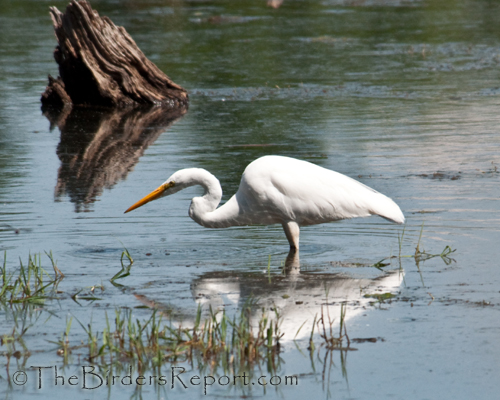 then uncoil to strike at their prey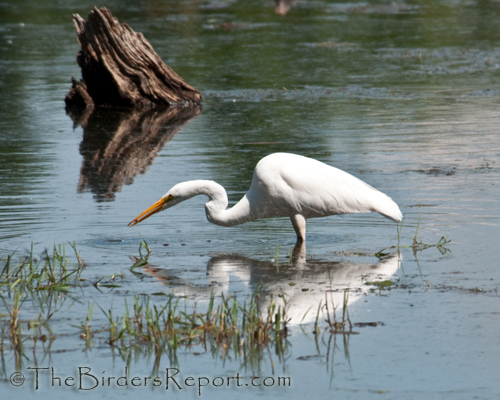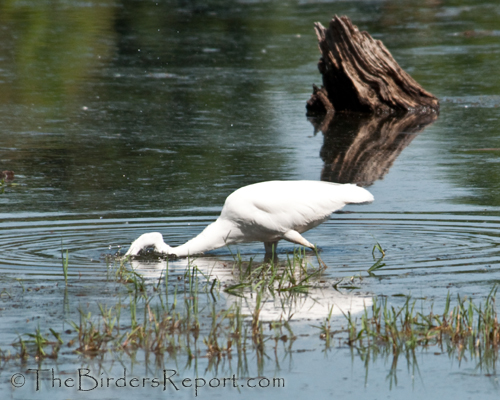 Sometimes they come up empty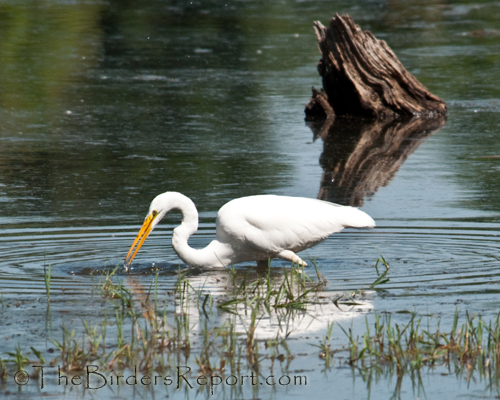 And they just have to scratch their heads in wonder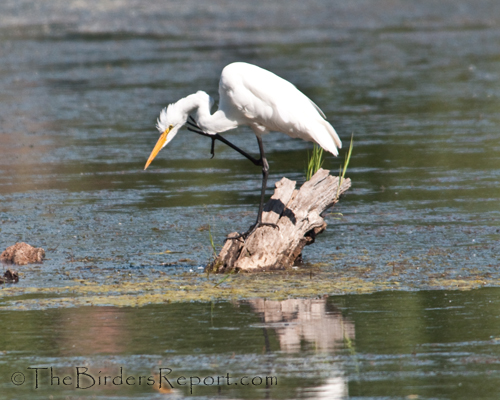 I captured some nice photos of this bird as it flew to the other side of the lake, but before I show you those, check out this video from National Geographic giving you more information on the habits of this beautiful bird that was, at one time, almost driven to extinction!
The Great Egret is beautifully graceful in flight as well.  They seem to fly in slow motion.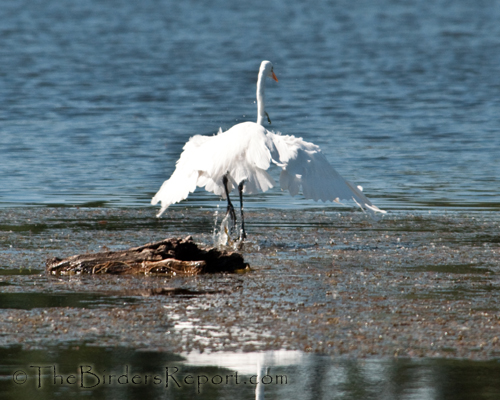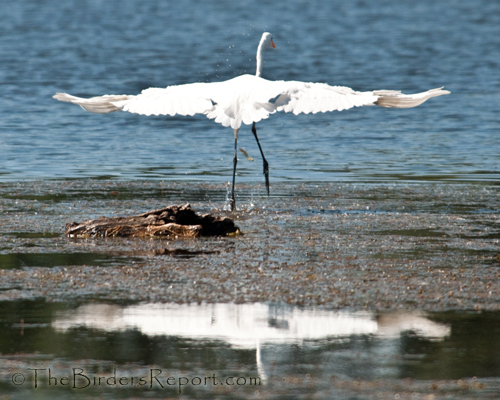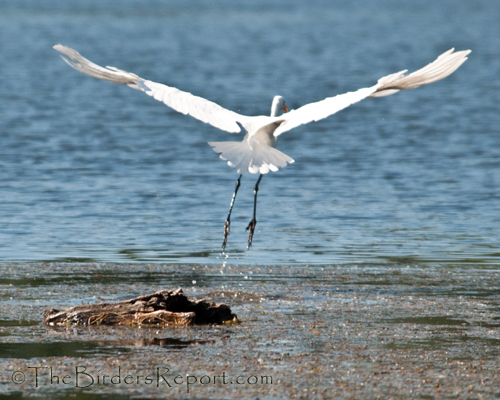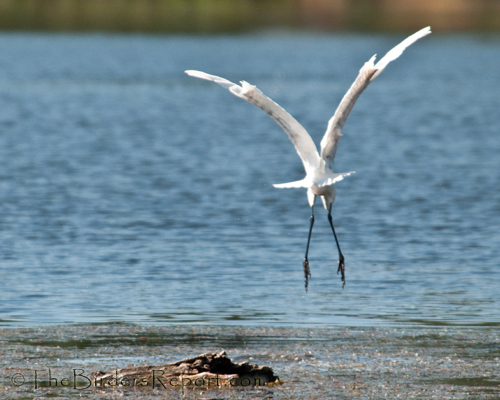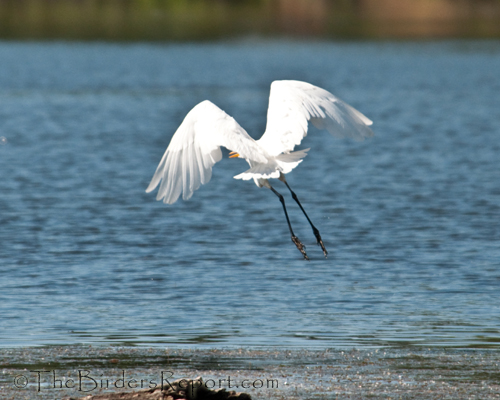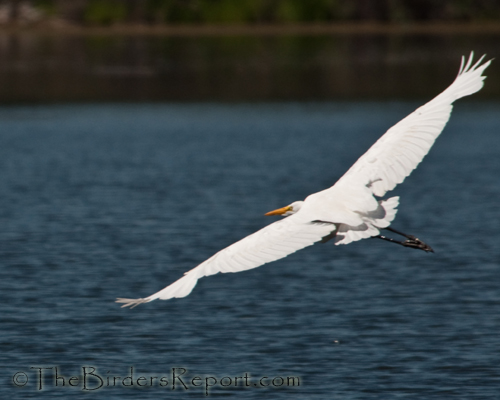 Great Egrets are fun to watch and the time spent at Mary Lake held other treats as well.  Canada Geese and Mallards with their chicks, lots of Red-winged Blackbirds singing away, training the young ones.  I did see one Hooded Oriole, a Turkey Vulture, a Red-tailed Hawk, a female Mallard sitting on eggs, loads of dragonflies of differing varieties, and some turtles.
I will return again at a more opportune time to try and catch the more rare species seen around the lake recently.  In the meantime, check out the other IATB #101 contributions!