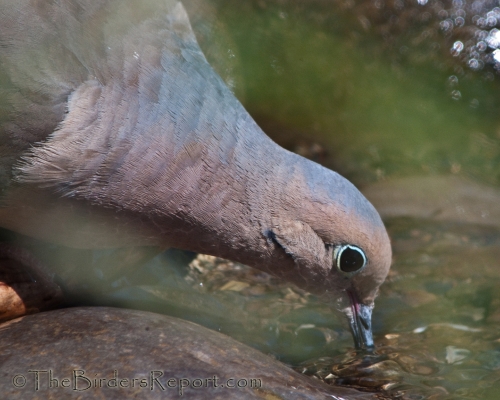 Mourning Dove Drinking from the Sacramento River photos by Larry Jordan
I was fortunate to get off work a little early the other day and decided to stop by Turtle Bay and see what avian fauna was about.  It was near 100 degrees, in the late afternoon so I didn't expect much.  I walked across the bridge to the East side of the Sacramento River and positioned myself in the shade to try and catch some Common Mergansers that were feeding along the shore.
The Mourning Dove flew down from a tree above my head to get a drink from the river, shortly after a North American River Otter cruised by.
All of a sudden the distinctive sound of a Belted Kingfisher crackled through the air.  Audio courtesy of Robin Carter (XC1363).  [audio:https://thebirdersreport.com/audio/BeltedKingfisher20050411R010.mp3]
Some of you may know that I have been trying to photograph one of these amazing birds for quite some time.  This photo doesn't do her justice.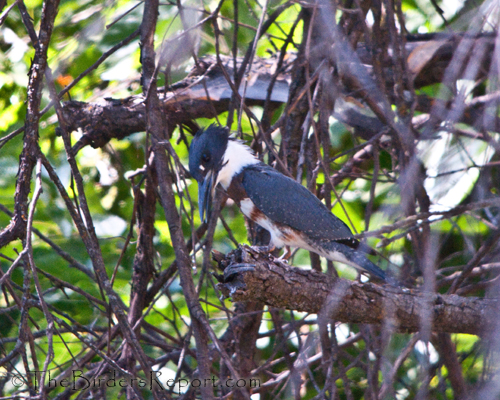 She stayed in the shadows of an inlet near the bridge, fishing.  I tried to follow her but she slipped by me.  So I headed back toward the river and waited.
As I tried to find a place on the steep bank for my tripod, I flushed a Green Heron that was so well hidden, I didn't even notice it.  I searched for its new location back up the inlet where the Belted Kingfisher, and a Great Egret also, had been fishing.  A bright golden eye gave it away.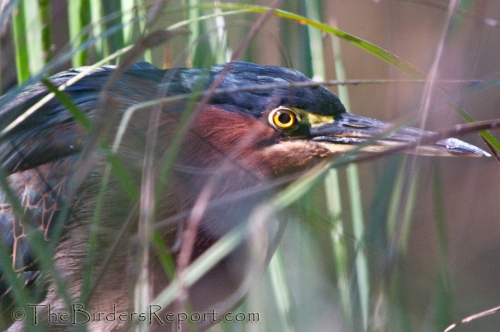 I watched this excellent fisher make a catch and swallow it down before I could focus my lens.  Then, to my surprise and increasing excitement, it flew to a perch directly across from me and began preening.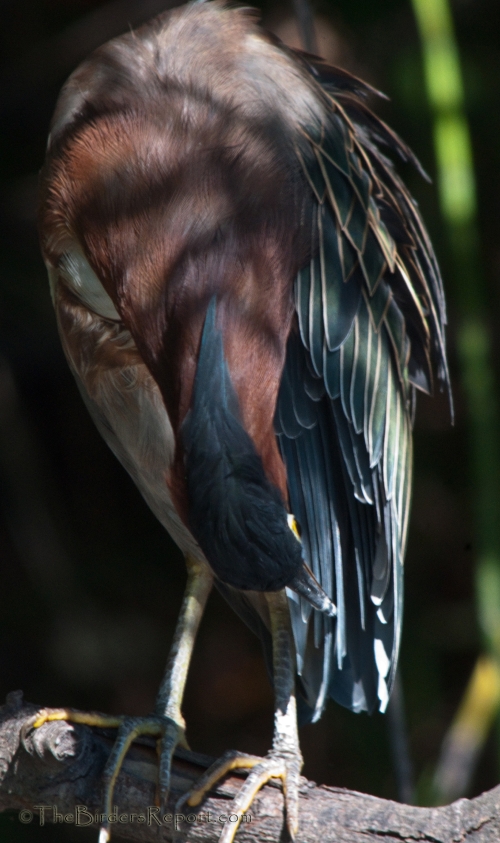 I just watched as he or she arranged all feathers into their proper places.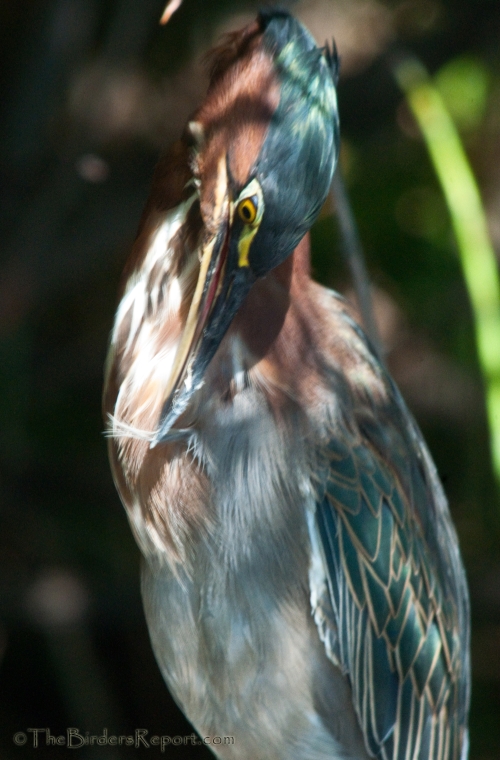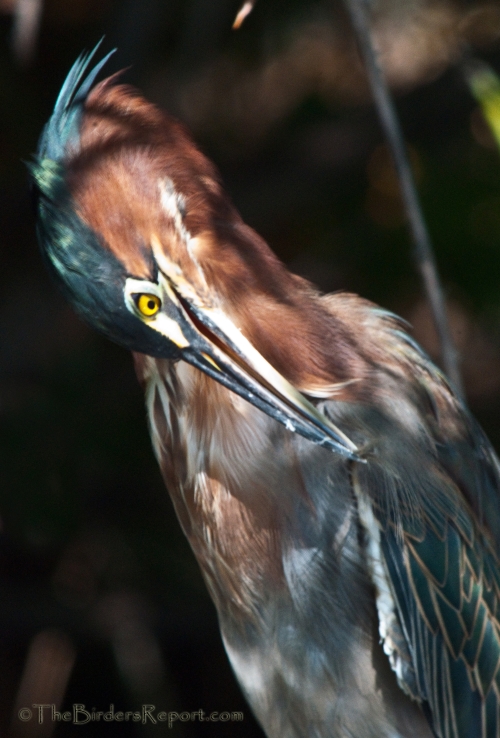 And then slipped back into the shadows.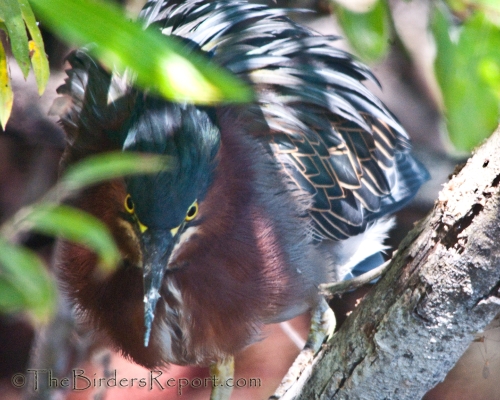 If you want to see  a cool video of a Green Heron fishing, check out his previous post.
I will continue my quest for a good Belted Kingfisher photo.  Until then, check out Bird Photography Weekly for more great bird photos.