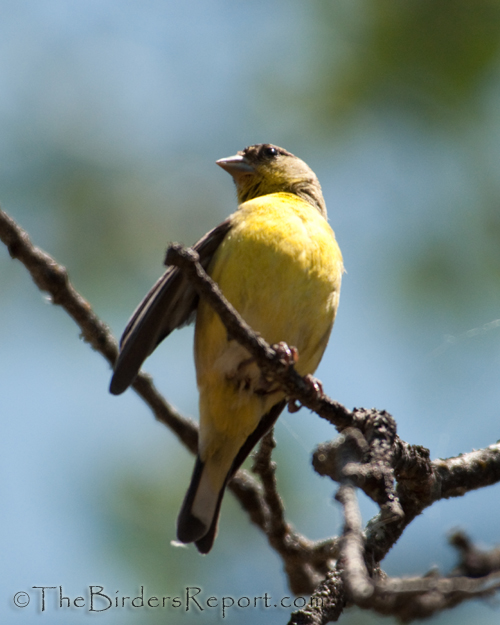 Lesser Goldfinch Male Preening photos by Larry Jordan
I suppose I should rephrase my title to read female Lesser Goldfinch building a nest because the male didn't do any of the nest building at all.  He just sat there preening while his mate did all the work.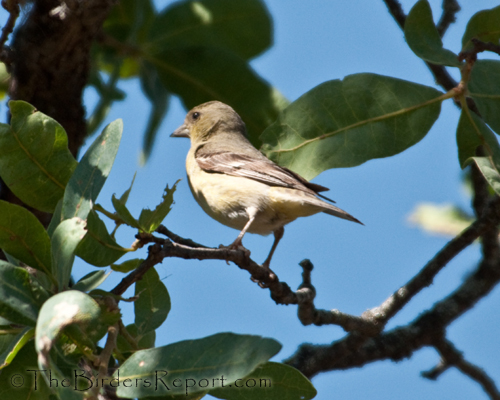 Female Lesser Goldfinch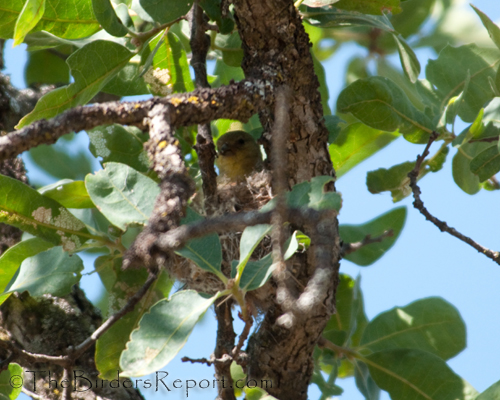 Forming the cup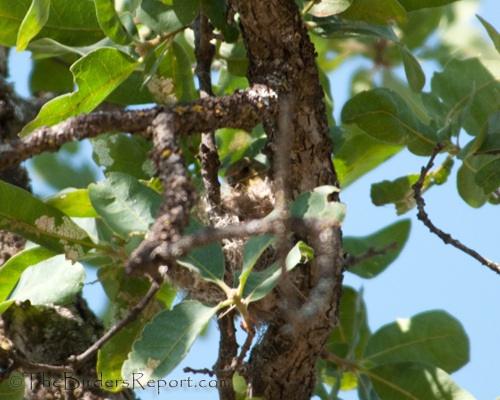 adding straw to the nest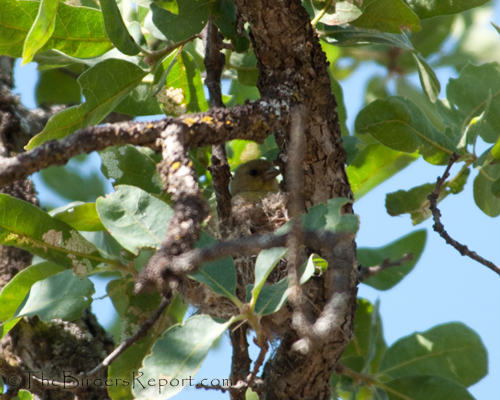 and reforming the cup
I discovered this nest as I was checking bluebird nest boxes on one of my bluebird trails.  The nest box was empty as the Western Bluebird pair had just fledged six chicks.  As I was cleaning out the nest box I noticed that another bird flew up into the tree next to me and I looked to see what is was.  That's when I discovered the female Lesser Goldfinch building her nest.
I checked in on her progress when I returned home later that day.  In the afternoon sunlight, I was able to get a better view of her excellent workmanship.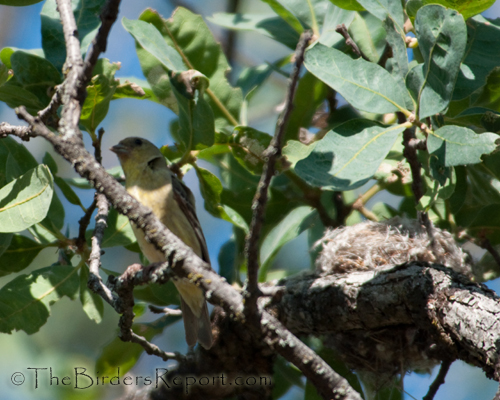 The nest is only about 12 feet up in the oak tree and I should be able to get some great photos of the eggs and the chicks to share once they hatch!
To see all the great bird photos, visit Bird Photography Weekly!