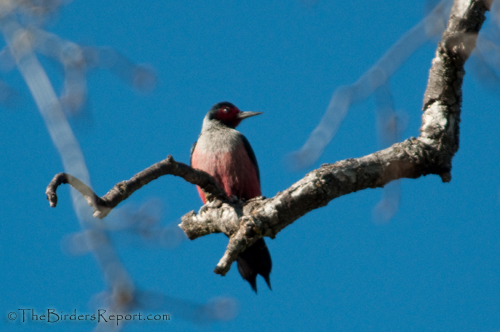 Lewis's Woodpecker photos by Larry Jordan
The Lewis's Woodpecker is on the National Audubon Society's watchlist mostly due to habitat loss.  They breed in open forests of Ponderosa Pine or Cottonwood which are declining across their range.  They are, however, year round residents of northern California and may be spotted flying from the tops of oak trees out to hawk insects and then back to the oak tree in a pattern similar to that of the Black Phoebe.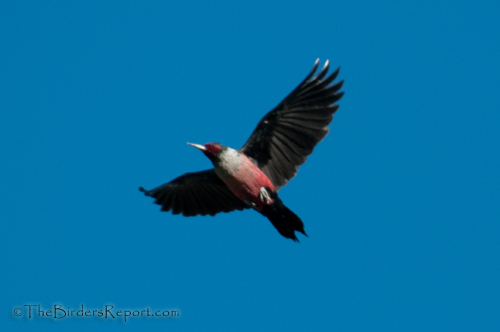 They are graceful in flight and a lot of fun to watch as they do their acrobatic flycatching runs.
If you enjoy great photos of the various skies all ove the world, be sure to go check out Skywatch Friday!