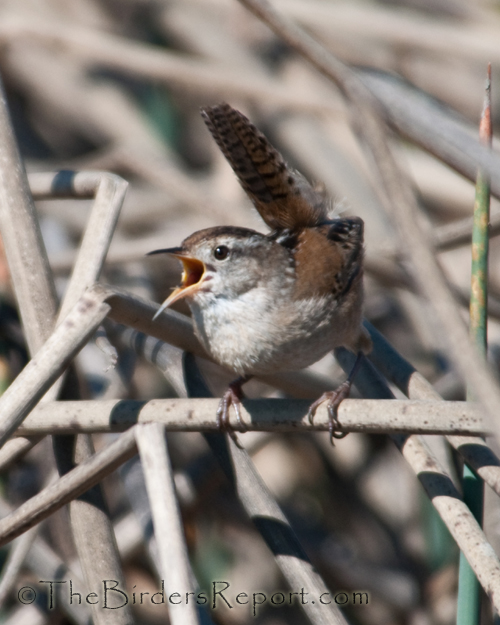 Marsh Wren Singing and Nest Building photos by Larry Jordan
I was able to visit Delevan and Sacramento National Wildlife Refuges Saturday and was able to witness something I had never seen, a Marsh Wren building a nest.  There were Marsh Wrens singing everywhere during my visit, wherever the bulrushes grew, they were singing.  Here is a sample of what these busy little birds sound like from Xeno-canto.org [audio:https://thebirdersreport.com/audio/MAWR.mp3]
As with the Bewick's Wren, only the male Marsh Wren sings, and he is a very prolific singer with a repertoire of up to 200 songs!  According to Cornell Lab, about 50% of males are also polygynous, they simultaneously mate with two or more females.  I have to believe that this has something to do with all the singing.
This also probably has something to do with the male's extensive nest building.  The male Marsh Wren, on average, will build a dozen nests from which the female may choose.  I discovered this fellow below the viewing platform at Sacramento National Wildlife Refuge Saturday.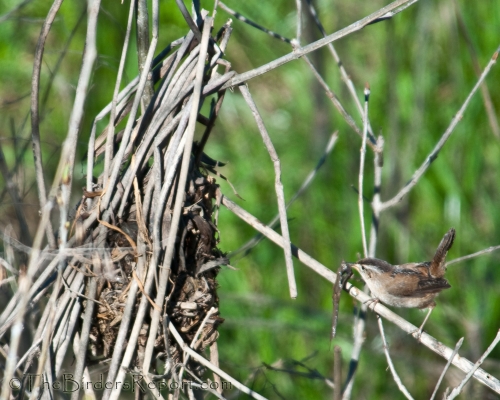 He was singing away as he brought in water-soaked strips of grass or cattail leaves to line the nest.  One of the most interesting things I noticed looking at my photos when I got home was the way he used his wing like an arm to hold on to the support structure as he went into the nest to place the building materials.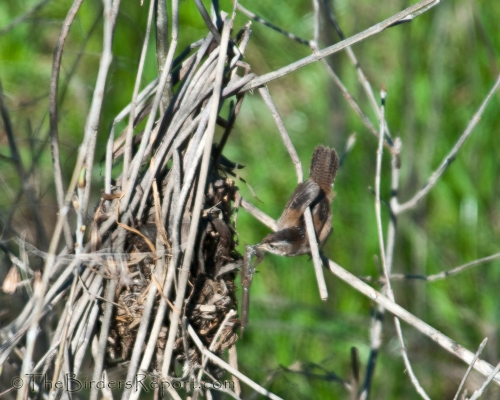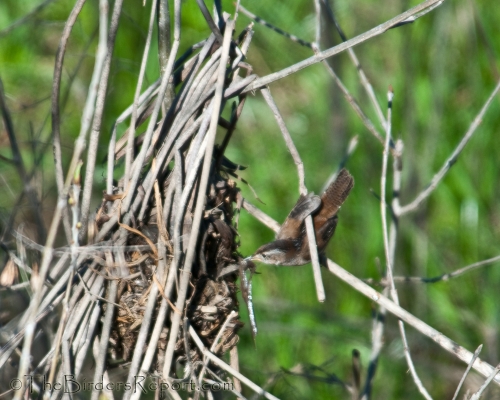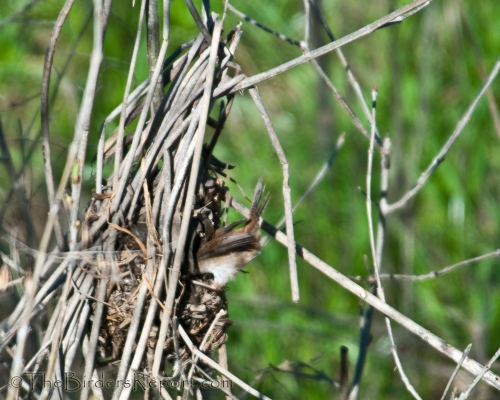 He would spend a few moments inside arranging the new addition and then pop back out…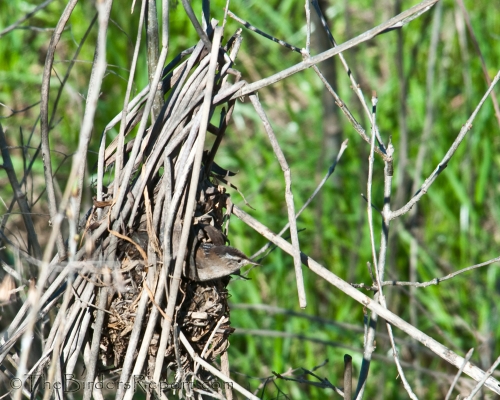 Sit on the branch and sing for his mate.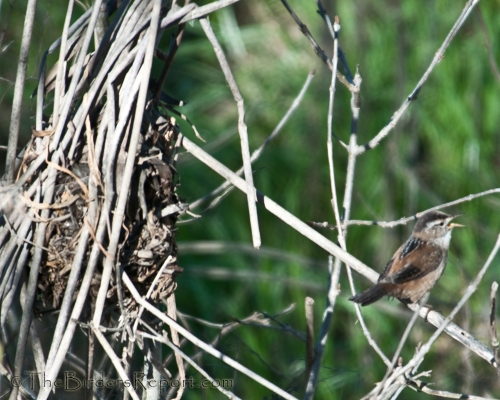 When I finally decided that I needed to take a video of this encounter, I only got a short song at the end, not nearly as complex as the songs he was singing as I took the photos but if you look closely, you can see him shaping the inside of the nest as he moves in front of the entrance before sticking his head out.
For more great bird photos, check out Bird Photography Weekly!