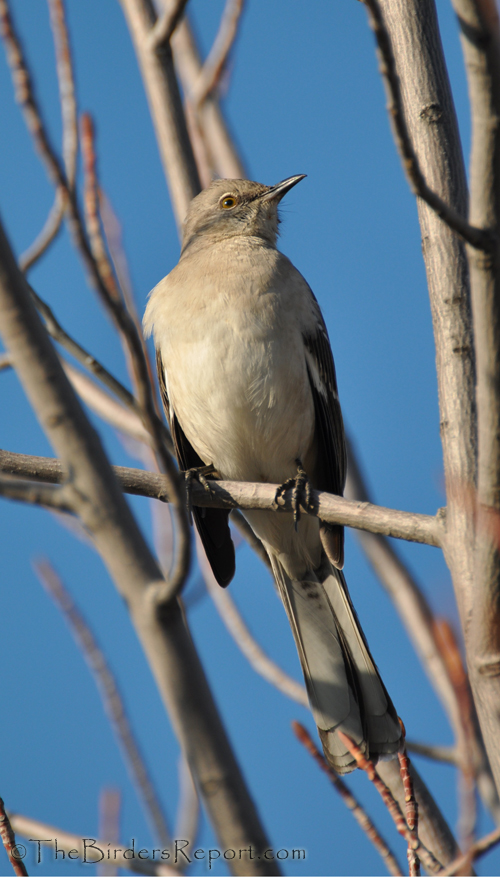 Northern Mockingbird photo by Larry Jordan
I am begining to see Northern Mockingbirds now as they vocalize all day long and sometimes into the night.  They are singing their spring songs now as they begin mating season.  They have some of the most intricate songs of all birds, adding songs to their repertoire throughout their life.  You can hear a sample here.
You can just see the large white wing patch on this photo at the wrist.  These wing patches show prominently when the bird is in flight.
To see more great critter photos check out Camera Critters!