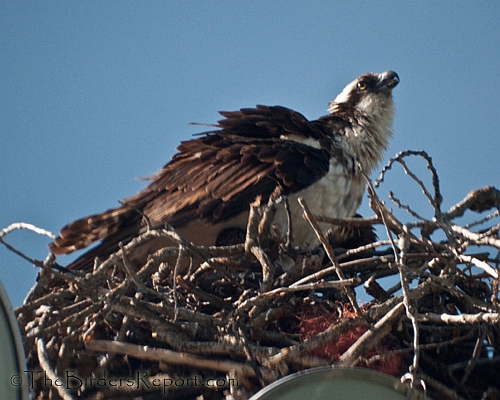 Osprey With Chick Under Wing photos by Larry Jordan
I went back to Anderson River Park to do some more Osprey watching today.  This time I took my Celestron C90  spotting scope and tried some digiscoping.  If you look closely under the wing, you can see an Osprey chick's head.  I discovered today that this nest holds two Osprey chicks!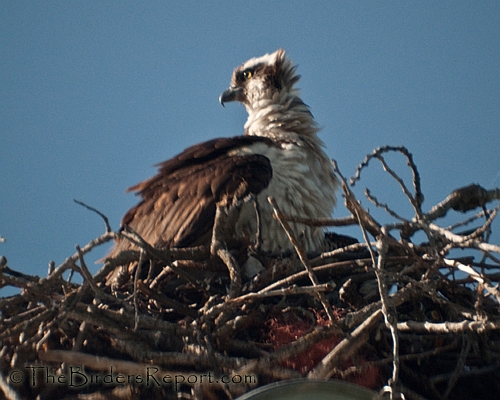 These photos were taken while this adult was waiting for their partner to bring back the evening meal.  Osprey eat fish almost exclusively and Anderson River Park, being located on the Sacramento River, offers a perfect location to build a nest.  Fish are abundant here.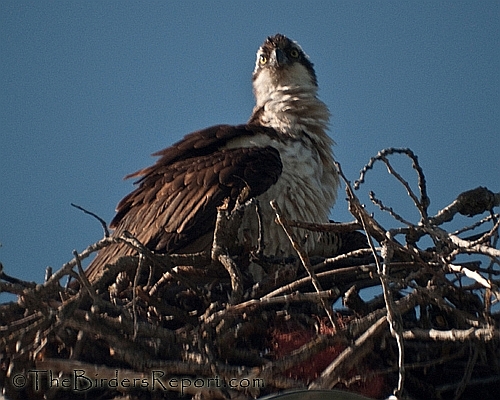 I waited over an hour for the mate to bring in a fish and then missed the photo op when it arrived :-(.  I will attempt to get some in flight captures of these beautiful birds in the future and follow as the chicks get bigger and begin being more visible on the edge of the nest.
To see more great sky photos, visit Skywatch Friday!