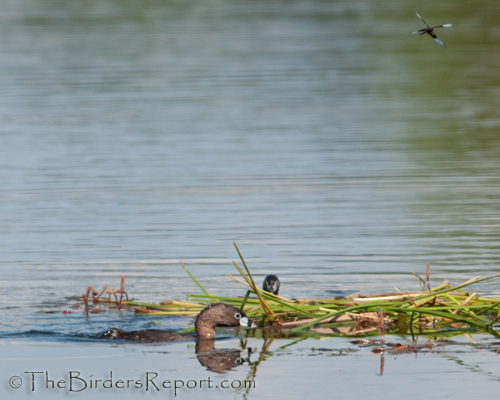 Pied-billed Grebe Pair Buiding A Platform Nest photos by Larry Jordan
The Pied-billed Grebe has the widest distribution of any grebe in the Americas and I found this pair at Lema Ranch. They had just begun building this platform nest a few weeks ago, around the first of July. I watched as they brought plant material up from the lake bottom and added on to the nest, bit by bit. Both the male and the female were building. I think the dragonfly was just observing.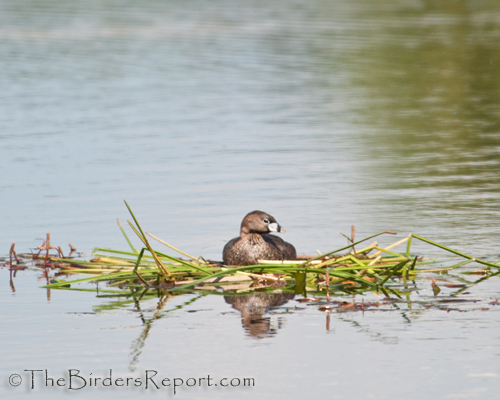 After thirty to forty minutes spent building this nest, the female decided to try it out for size. Pied-billed Grebes will build a nest ready for eggs in as little as a day. Normally however, they will start building 3 to 5 days before egg laying begins. They will also add to the nest during and after laying as you will see in the more recent nest photos below.
The following photos were taken three weeks later when the pair seemed to be discussing who should be watching the nest. Both Pied-billed Grebe parents incubate the eggs equally during the day, or sometimes not at all.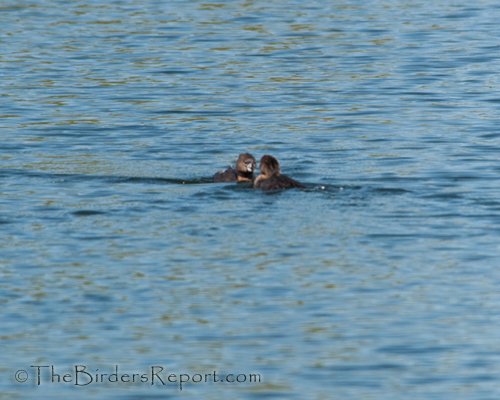 Hey what are you doing …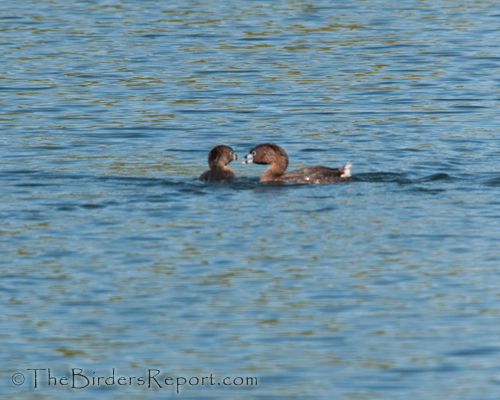 it's your turn to watch the nest …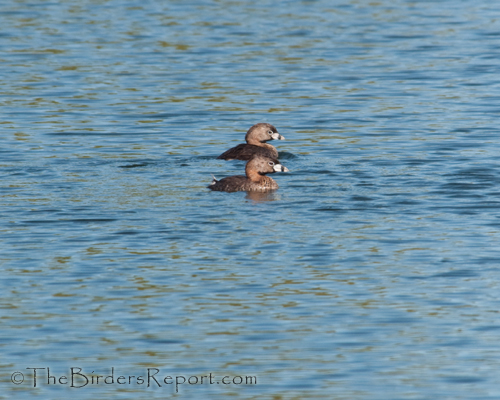 ok, I'll watch it, you go get something to eat.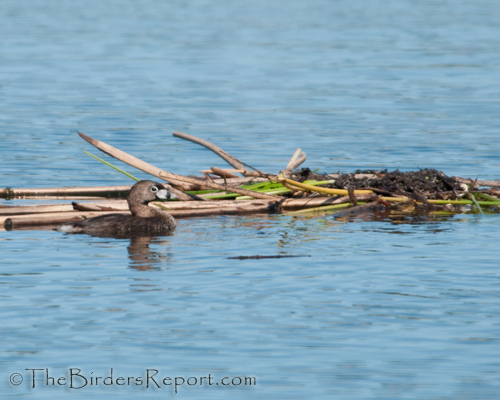 Note that the nest now has additional plant material that the pair use to cover the eggs during the day when they are not incubating. This day I observed them, they did not incubate while I was there.
Incubation lasts from 3 to 4 weeks so we should be able to see some hatching in the next week or two. I am looking forward to seeing the young grebes and watching them as they grow. To see more great bid photos, check out Bird Photography Weekly!