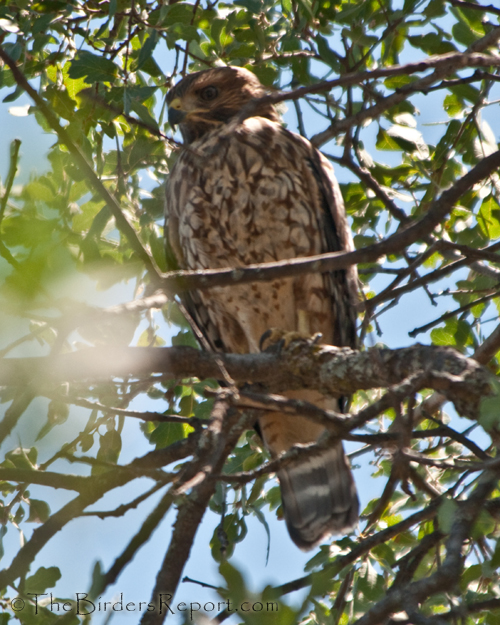 Red-shouldered Hawk Calling From Lema Ranch photos by Larry Jordan
After checking the bluebird trail at Lema Ranch Monday, I was walking around Leah's Pond and heard a Red-shouldered Hawk screaming. Well, I guess I could say calling but if you have heard a Red-shouldered Hawk vocalizing, you know what I mean. I found the hawk, in the top of an oak tree easy enough by following the call. Here is a photo of him/her calling.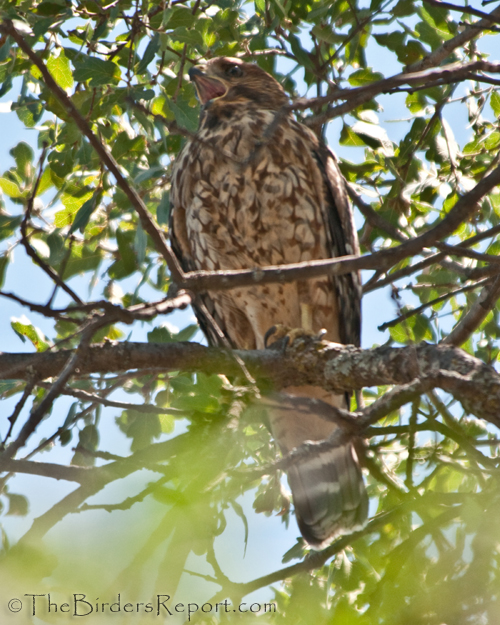 I can't leave you hanging on the call because once you hear this call, you will always be able to identify it when out in the field. So I found a video for you, specifically for the vocalization.
I snapped a few pictures of him/her perched then got these as this beautiful bird flew off.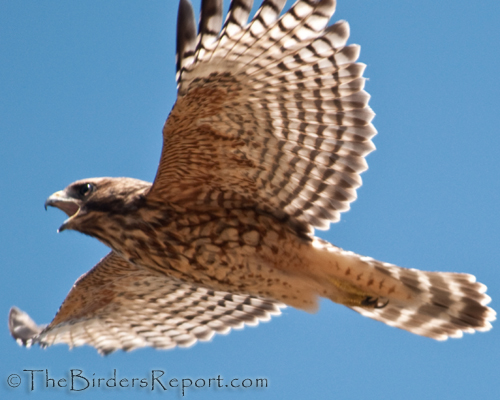 Still screaming!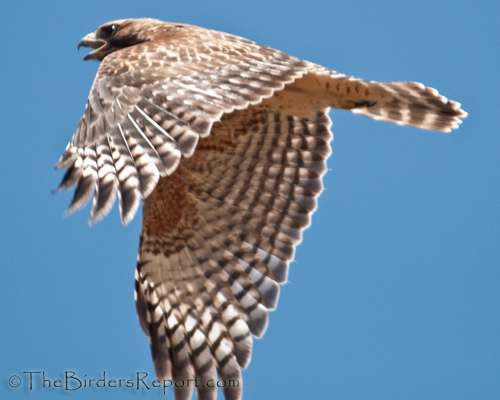 To see some incredible sky photos, go to Skywatch Friday! You can play too!