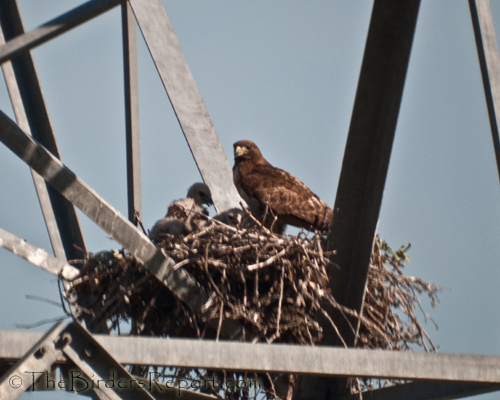 Red-tailed Hawks Nesting On High Power Line Tower photos by Larry Jordan
This is the second year I have watched this nesting pair of Red-tailed Hawks atop a power line tower raise their three chicks.  All three of them fledged last year and are off to a great start this year.  If you look closely, you can see three downy heads in front of the proud parent bird standing guard in the photo above.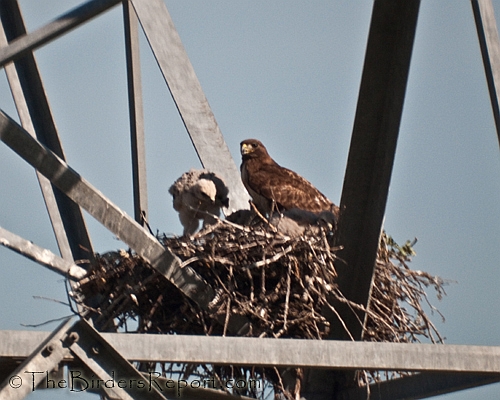 One of the coolest things about finding birds nests and monitoring them is that you can help out Cornell Lab by contributing your information to NestWatch.
NestWatch is a continent wide citizen-science project and nest-monitoring database of the Cornell Lab of Ornithology, funded by the National Science Foundation and developed in collaboration with the Smithsonian Migratory Bird Center.  It's easy to do and lots of fun for the whole family.
Go check it out at their website at Cornell Lab of Ornithology NestWatch.  And while your looking up in the sky for bird's nests, check out SkyWatch Friday for more great sky photos!