Ring-billed Gull at Kutras Lake, Redding, California photos by Larry Jordan
Kutras Lake is actually an outcropping of the Sacramento River in Redding, California.  There are many places to bird adjacent to the downtown area as you can see on this map.  The most popular spots being Turtle Bay and Kutras Lake.
If you click on the link to Turtle Bay, make sure to check out the EagleCam.  The Bald Eagles have been nesting at the edge of the Turtle Bay marsh area, on the West end of the highway 44 bridge, for many years now.  The last couple of years, successfully raising young while the bridge is being worked on.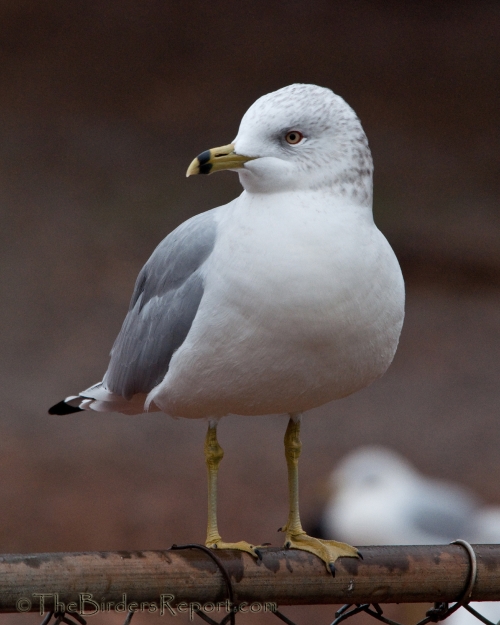 But this story is about the Ring-billed Gull.  We see them here in the winter, in their non-breeding plumage.  At Kutras Lake, they are often seen with Herring Gulls, California Gulls and Glaucous-winged Gulls.  On occasion Western, Thayer's, Mew and Laughing Gulls are spotted at Kutras Lake also.  I took the following images of this adult Ring-billed Gull, apparently in a somewhat aggressive display causing the surrounding birds to move away.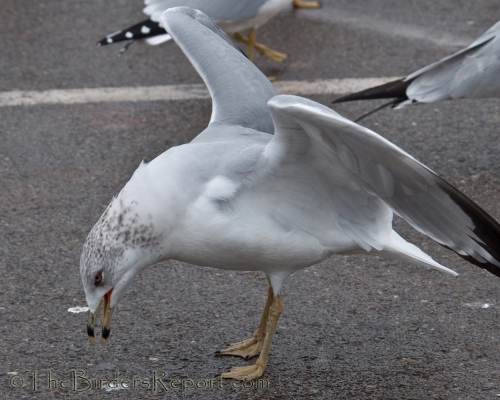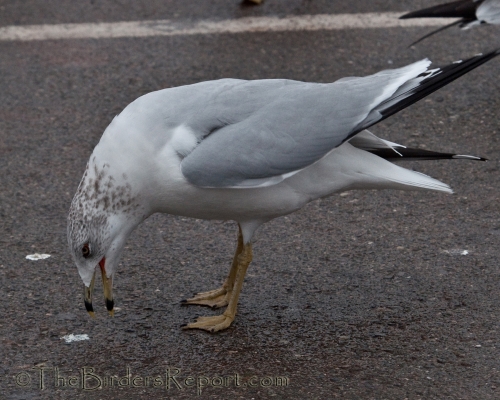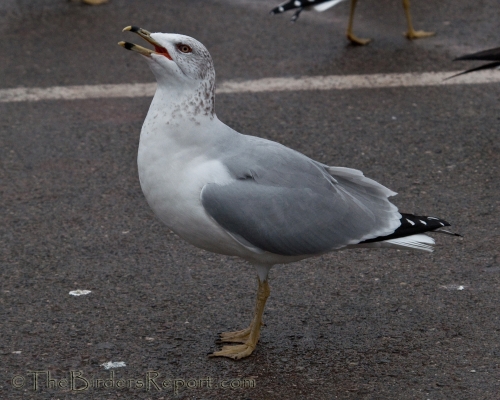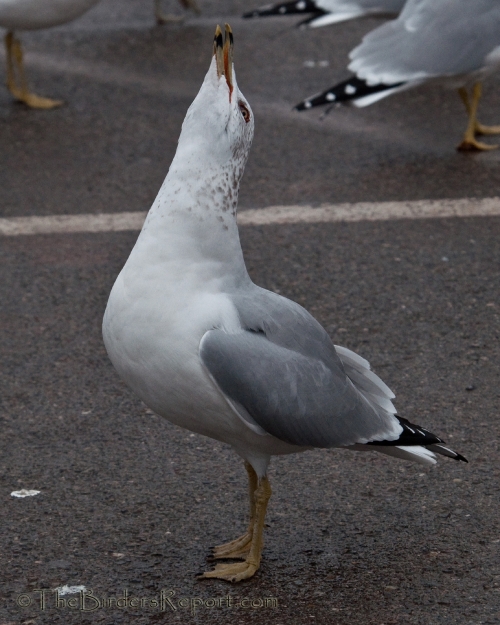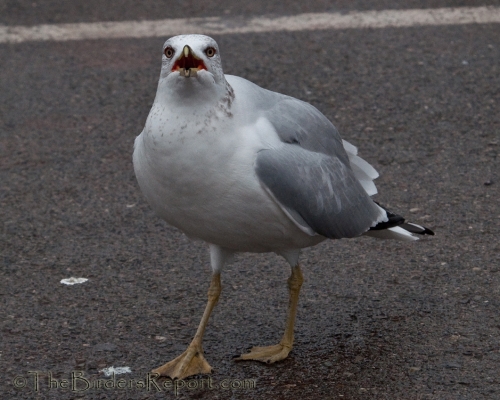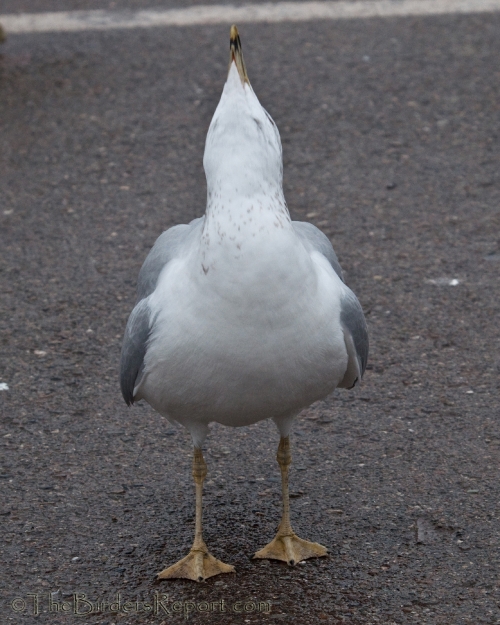 The most entertaining aspect of the Ring-billed Gull for me are their aerial maneuvers.  The adult birds will drop objects, then swoop down after them as if to show off their skills to the onlookers.  They are very skilled fliers and people love to toss pieces of bread into the air and watch as they snatch them up effortlessly.  Their normal diet however consists of mainly of fish, insects, earthworms, rodents and grain.
The previous photos were taken on an overcast day back in mid December but this last week I went out looking for some rarities at Kutras (like the Red-throated Loon or the recently seen Tundra Swans).  No luck with the uncommon birds but I did get these in-flight shots.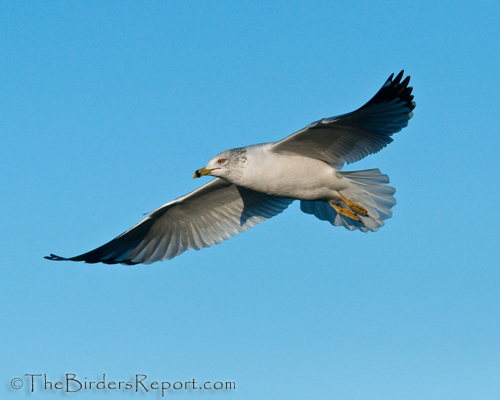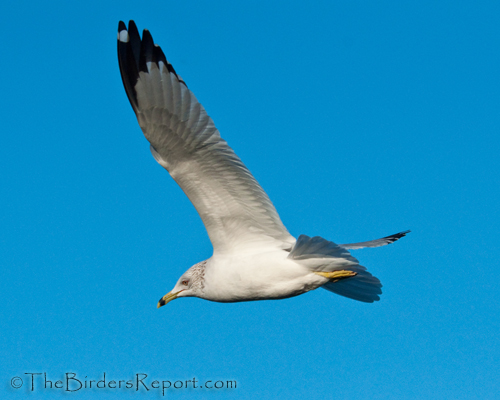 Have a bird filled weekend starting with Bird Photography Weekly!