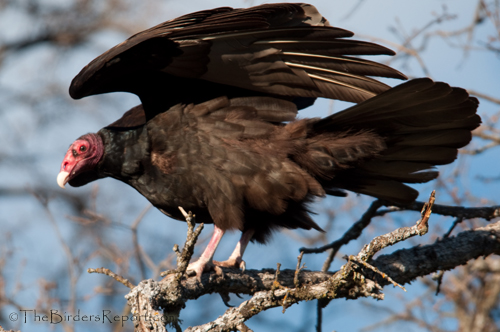 Turkey Vulture photos by Larry Jordan
I went to the, as yet unoccupied, local community park here in Palo Cedro yesterday to check on my latest bluebird trail and found several Turkey Vultures just hanging around in the trees.  So I thought I'd get some photographs.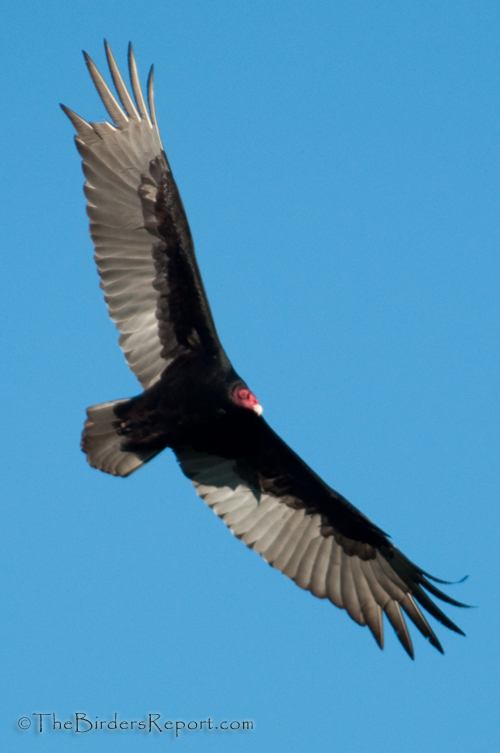 Notice the dihedral wing position and the distinctive under-wing pattern.  These are good clues to the ID of a Turkey Vulture however, from a distance, the easiest way to distinguish a TV from a hawk or eagle is the "wing tip."  Turkey Vultures tip their wings back and forth when they fly and hawks and eagles don't.
For more great bird photos, go check out Bird Photography Weekly!