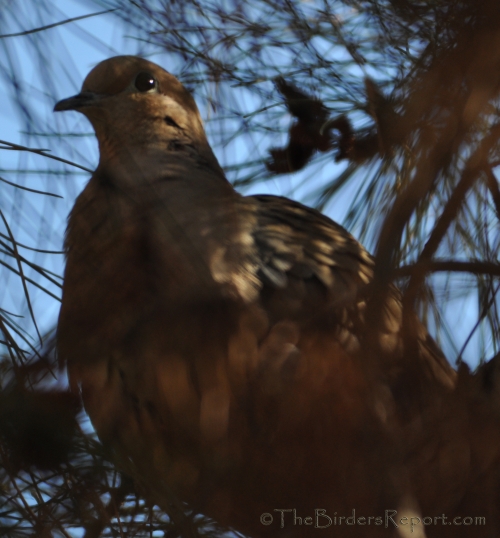 Mourning Dove photo by Larry Jordan
There are many stories of the origin of Saint Valentine's Day but my favorite one is simple.  Europeans believed that February 14th the birds began to choose their mates.  The tradition of birds choosing their mates on Valentine's Day led to the idea that boys and girls would do the same.
This European Christian tradition of drawing names for Valentine's Day meant that the young boy who drew a girls name, wore it on his sleeve and protected that girl for that entire year.  This made the girl his valentine and they exchanged love tokens throughout the year.  Many engagements and marriages were begun this way.
These sentiments of Saint Valentine's Day were expressed by Michael Drayton, a contemporary of William Shakespeare, this way:
Must, bid the Morn awake!
Sad Winter now declines,
Each bird doth choose a mate;
This day's Saint Valentine's.
For that good bishop's sake
Get up and let us see
What beauty it shall be
That Fortune us assigns.
When I came upon two Mourning Doves recently, they were sitting in a pine tree.  They looked as if they were kissing and "rubbing noses" as they were choosing each other as their Valentines.