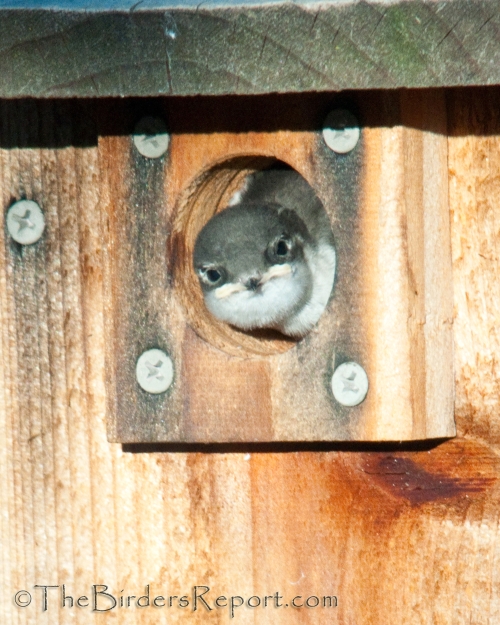 Violet-green Swallow Nestling photos by Larry Jordan
This Violet-green Swallow nestling was looking for its breakfast this morning when I went out at 6:00 a.m. to check on them.  The sun was just coming up over the horizon and this young bird was looking to fill that creamy gape with some flying insects.
Of course he or she can't fly so this little one is waiting for one of its parents to feed it.  I caught the male briefly sitting on the fence before bringing his bounty to the table.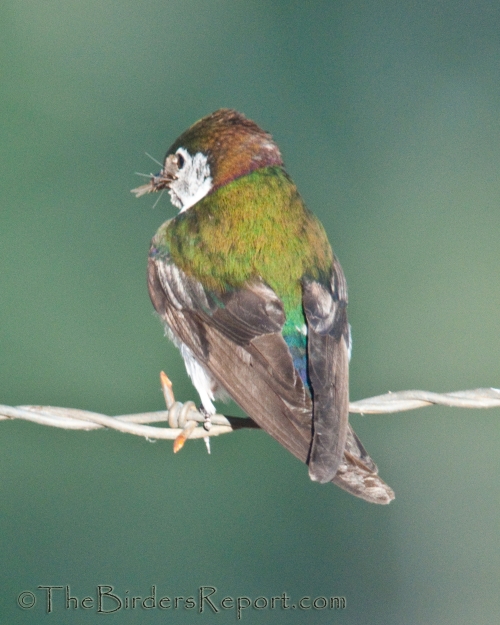 as the female was taking a well deserved break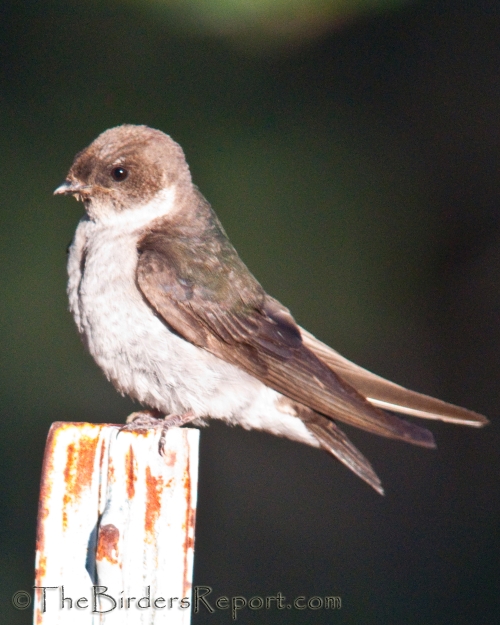 It was a very busy morning in and around the nearby oaks.  House Finch juveniles were chirping in the background as Black-headed Grosbeak juveniles joined in the chorus, seemingly trying to drown out the nestlings pleas.
A young Oak Titmouse was foraging nearby and decided to investigate the nest box that looks exactly like the place he was recently born.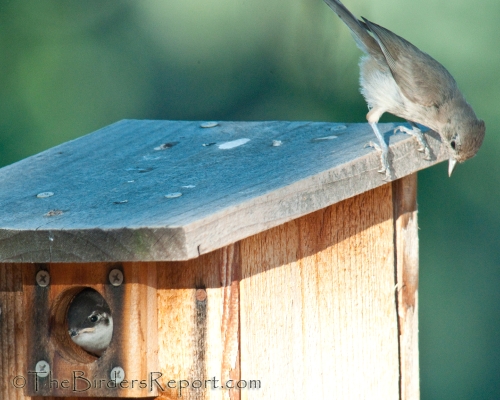 The Violet-green Swallows looked on from the fence, not seeming to mind.  But that Oak Titmouse was sure surprised when it came face to face with a gaping nestling and flew off for safer ground.
The next intruder on the swallow's territory wasn't so well received.  This Ash-throated Flycatcher was a bit too much for the Violet-green Swallow pair and they drove him off.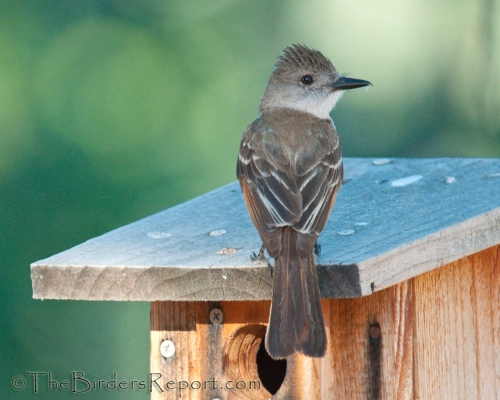 The short feeding break was over and the adults got back to their feeding duties.  I shot a video of the female Violet-green Swallow feeding the nestling.  It's less than a minute long but you can see the nestling watching the adult as he flies around in front of the nest box before actually delivering the food.
The food delivery itself doesn't take long so don't blink around the 40 second mark!
In case you missed it, here is a photo series of the male feeding one of the nestlings.  The approach…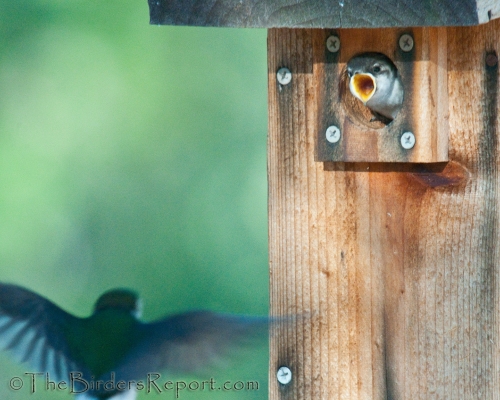 note the white rump patches coming up the sides that help distinguish this swallow from the Tree Swallow in flight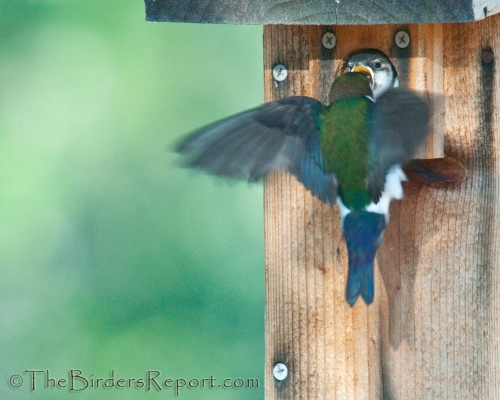 and the food transfer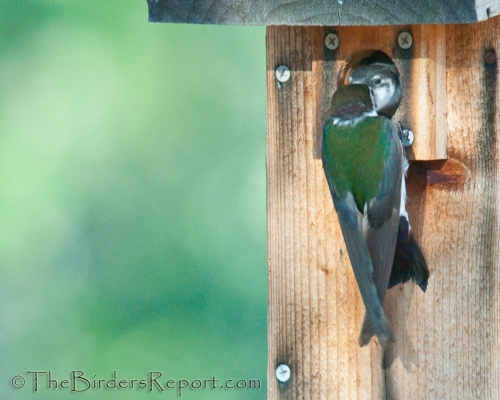 followed by the departure, too quick for the camera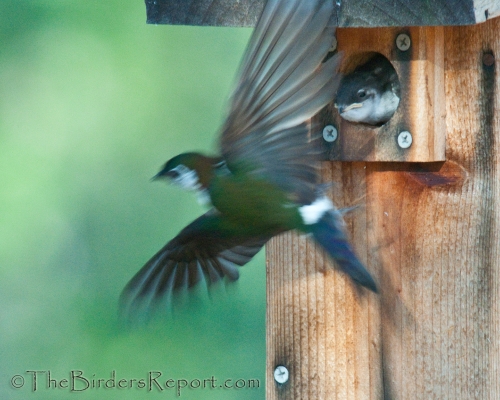 Wanna see more great bird photos?  Check out Bird Photography Weekly!