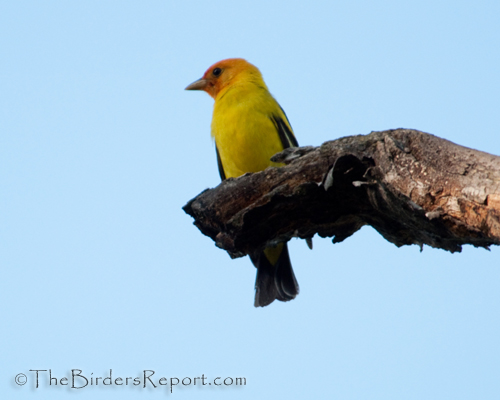 Western Tanager Male photos by Larry Jordan
Western Tanagers are a summer visitor to Northern California where some may breed and others may simply be passing through.  The male of the species is a striking bird with his tropical colors of bright yellow and a red-orange head.  He is also distinguished by his wide yellow upper wing bar.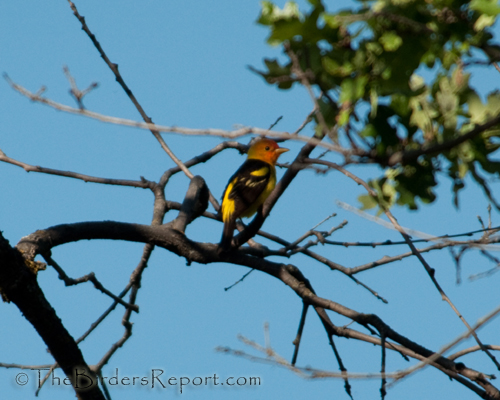 The female Western Tanager is olive on the back, and yellowish below with two narrow white wing bars.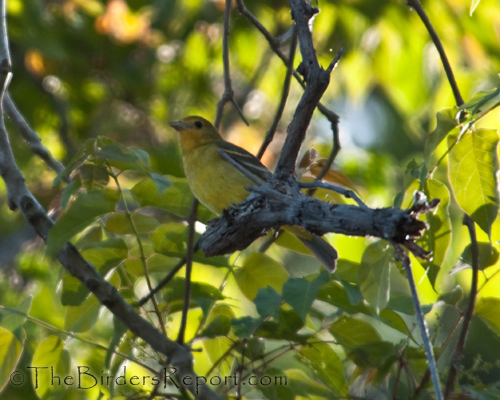 These gorgeous birds hawk insects from the tree tops and will also eat fruit.  They are a pleasure to watch as they grab insects in mid-air and fly back to their perch.  Here is one more shot of this male scanning the sky for bugs.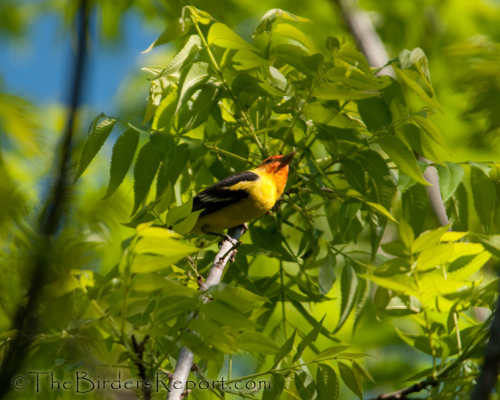 Have a great birding weekend and go see more super sky photos at Skywatch Friday!