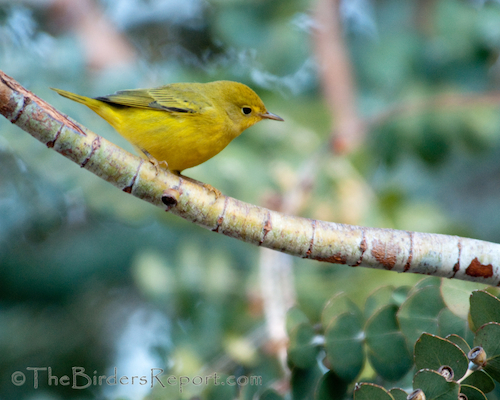 Yellow Warbler (Setophaga petechia) photos by Larry Jordan
For many people living in North America, my guess would be the Yellow Warbler (Setophaga petechia). This wood warbler, previously known as Dendroica petechia, possesses the most striking amount of yellow of any wood warbler in North America. I mean this bird is yellow.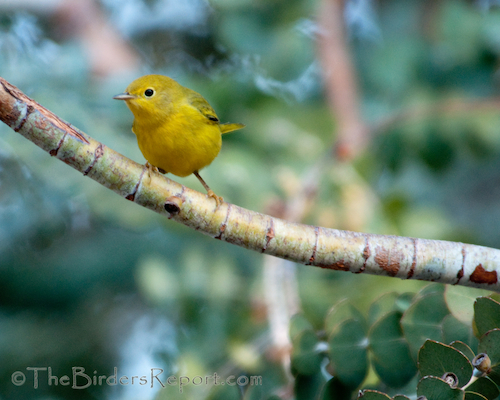 Even its feet are yellow (click on photos for full sized images).
The Yellow Warbler is abundant and widespread having the broadest distribution of any Dendroica warbler in North America1.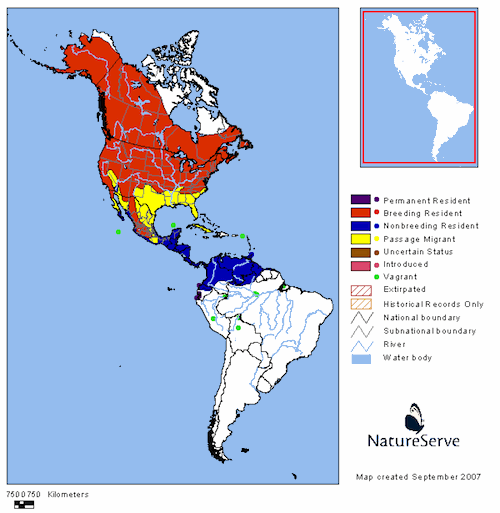 This bird found in my yard for a few days during migration is most likely a female (you can see an excellent photo of the male showing the chestnut streaking on his underparts on my friend Ken's Flickr page).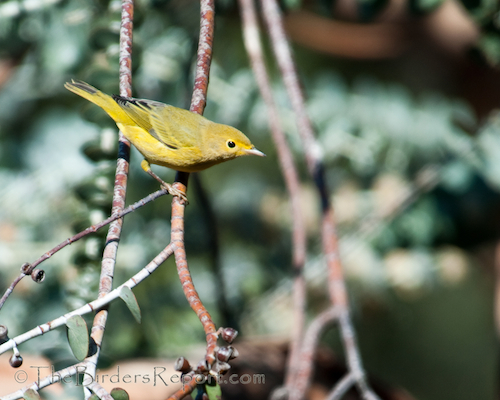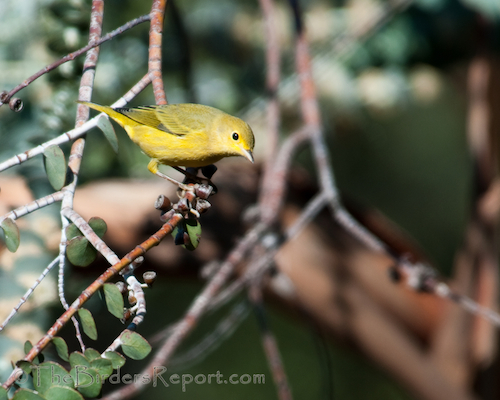 Note the yellow edges on the wings and lack of white wing bars.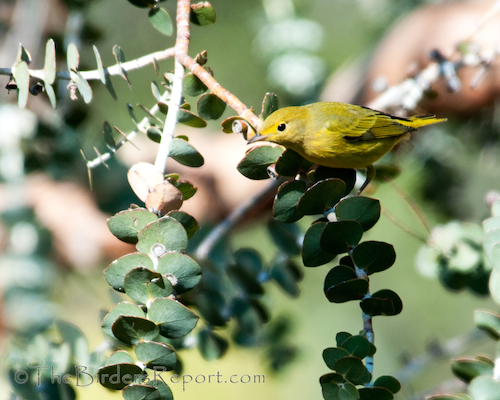 The Yellow Warbler also has distinctive yellow edges on its tail feathers.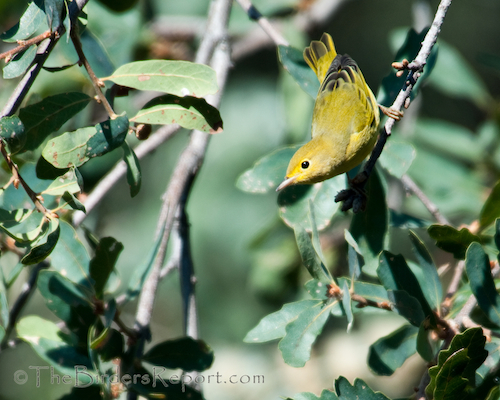 Obviously, if you like yellow, you'll love this bird! To see more great bird photos, check out The Bird D'pot and Wild Bird Wednesday!
References: 1Birds of North America Online