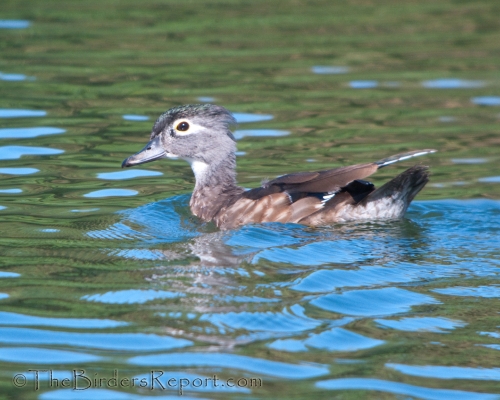 Wood Duck Female photos by Larry Jordan
Last week at Lema Ranch, not only was I able to watch a Great Egret fishing (see previous post), but I watched Wood Ducks hunting damselflies!  Another behavior I had never seen before. Lema Pond was covered with hundreds of damselflies, many of them in tandem, and the ducks would assume this skimming pose trying to sneak up on the damselflies, then lunge at the insects.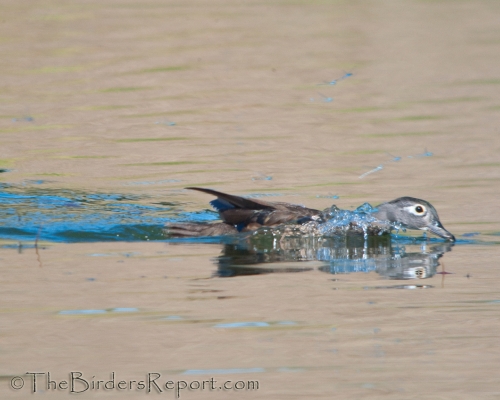 I think these photos of the male Wood Duck show the stealth-like approach the ducks were using a little better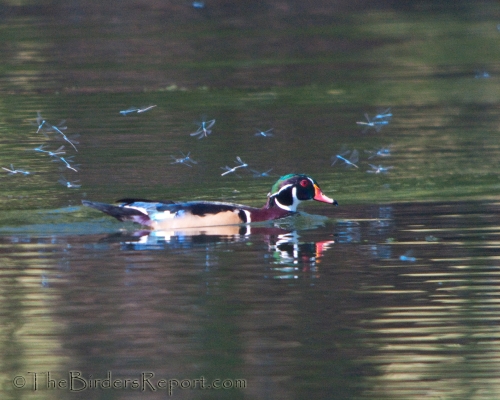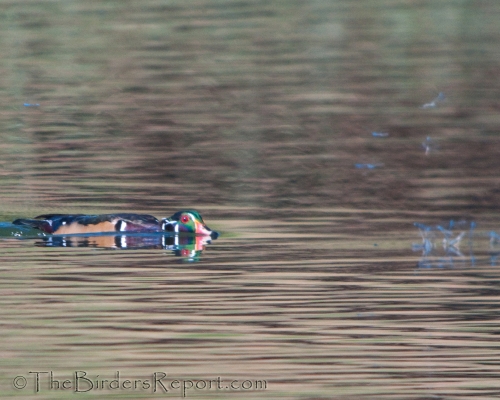 Over on the shore of one of the islands near the guest house, a Great Blue Heron was keeping its eye on the ducks in the shallows.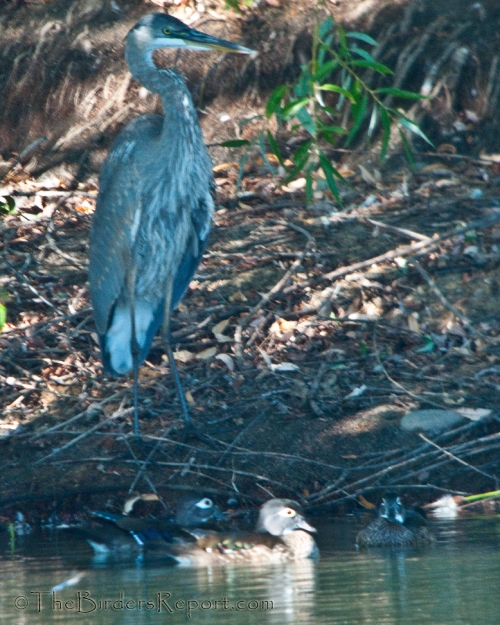 All the while Pied-billed Grebes were frolicking on Secluded Pond where I have seen them nesting in the past.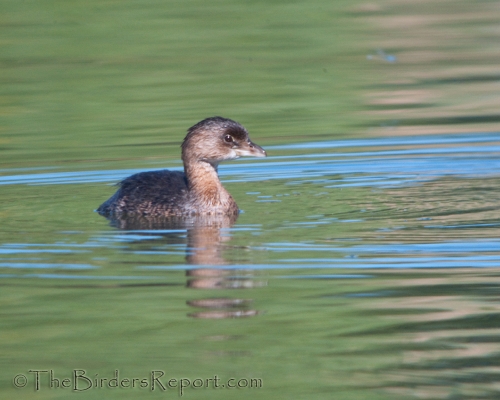 There is a small shallow area next to Lema Pond that turns into a mud flat when the water level is low and I found some Killdeer feeding there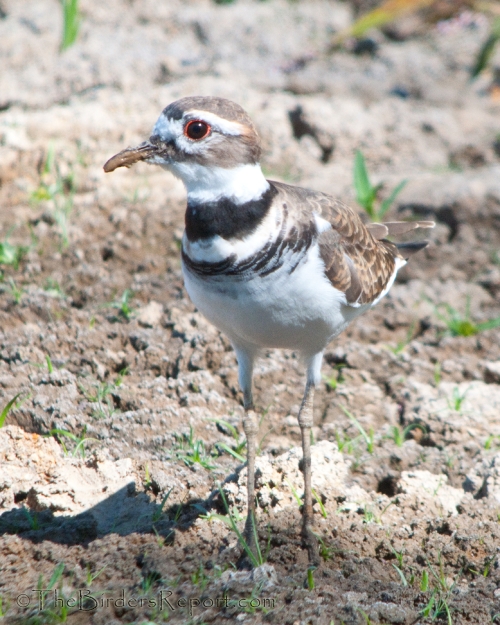 As I was photographing this Killdeer, I heard something moving in the oak trees behind me.  It was a beautiful Red-breasted Sapsucker.  It was on the move but I managed to get one good shot of it as it gleaned the trees for insects.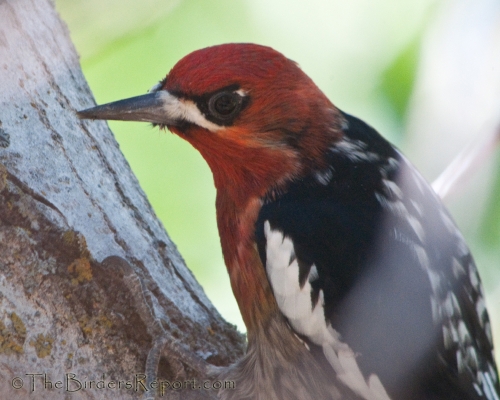 I was happy to be able to do some scouting on this warm and sunny day before the Northern California Audubon Council meeting our chapter hosted here at the McConnell Foundation headquarters at Lema Ranch.  As it turned out, we had some precipitation yesterday morning for our 7:30 a.m. bird walk but a handful of birders braved the weather and counted thirty two species in the hour before the meeting began.
In contrast to the rain we are enjoying now, the day I scouted the ranch, just last week, the birds were gathering under the trees, at the drip irrigation emitters to take cooling baths.  Here is a video of a Spotted Towhee thoroughly enjoying itself in the water.
Enjoy more cool photos at Bird Photography Weekly, hosted by Birdfreak!