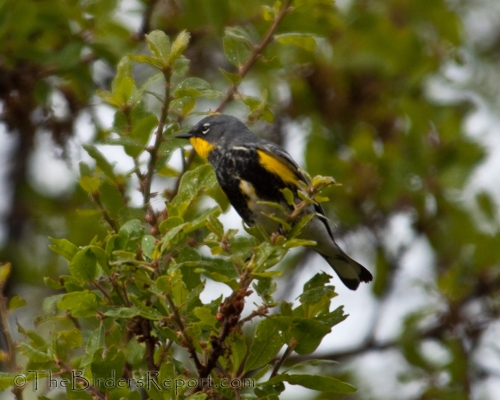 Yellow-rumped Audubon's Warbler photos by Larry Jordan
I watched as the first group of Yellow-rumped Warblers passed through my yard a few days ago.  A small flock of Audubon's Warblers was spotted in one of the oak trees in front of the house.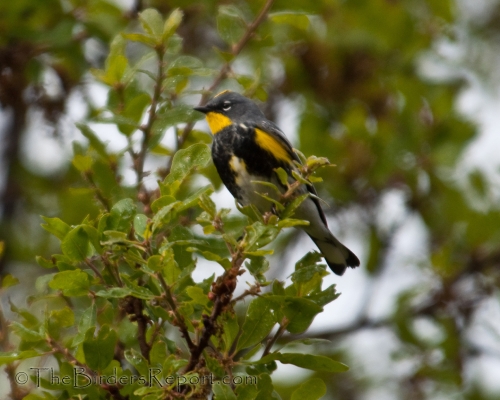 This male, in full breeding plumage, was very cooperative, perching on the ends of the branches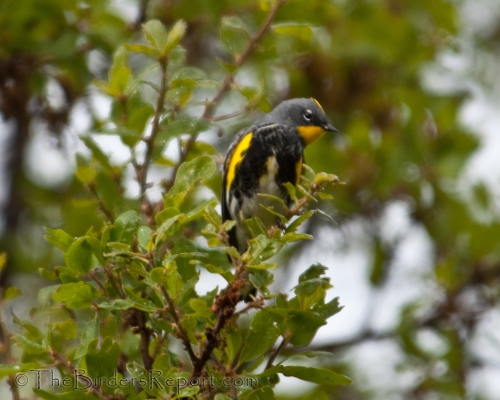 as he searched for grubs to glean from the scrub oak.  There's a nice juicy one!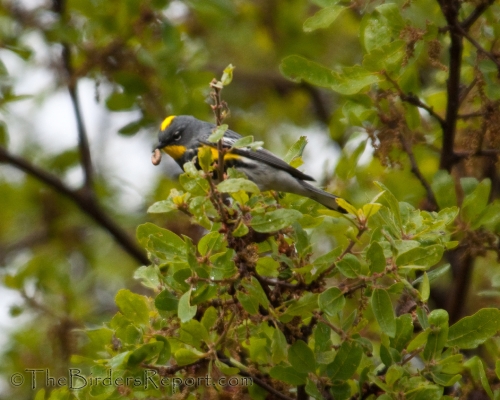 The female Audubon's Warbler was a bit more discrete.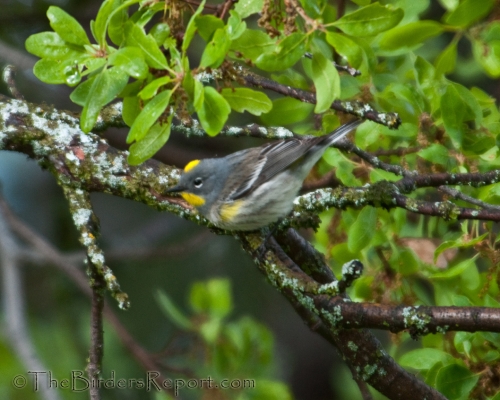 She foraged a little quicker than the male and seemed to remain more hidden.  Her subtle coloring creating its own appeal.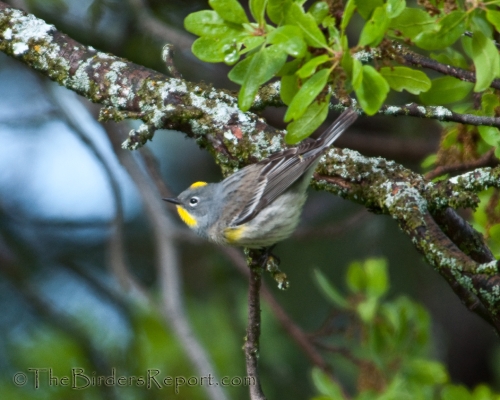 I love the way passerine birds take of from their perches.  Usually, they just jump into flight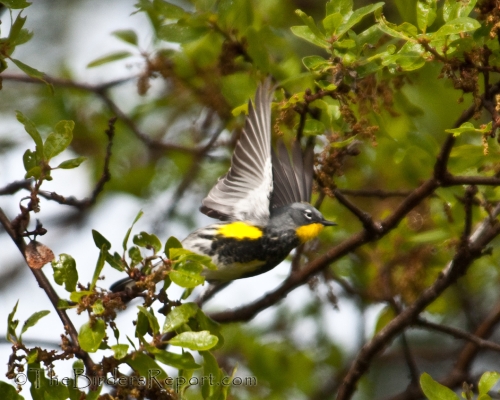 but sometimes they do some incredible dives that are tough to visualize in real time.  I was lucky to catch this guy as he made some twisting, back flip kinda thing that I thought was really cool.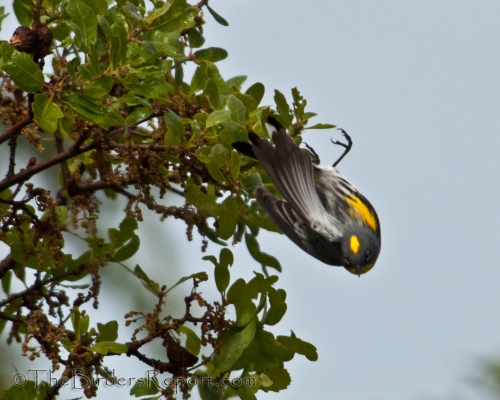 I hope everyone is enjoying the Spring Migration.  To see more cool bird photos, check out Birdfreak's Bird Photography Weekly!