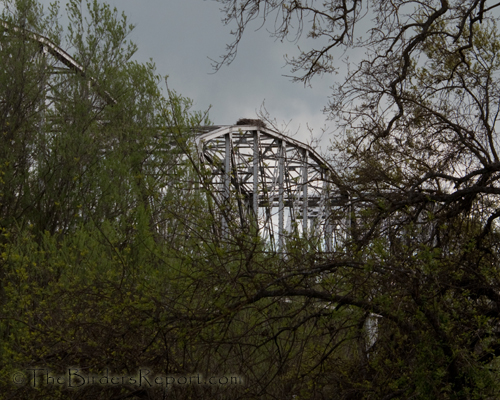 Osprey Nest On Bridge photos by Larry Jordan
I was told of an Osprey nest atop a bridge nearby so I thought I should investigate.  There was a big storm heading into northern California, winds 50 mph and rain coming, so I took the chance and headed out before the storm to see what I could see.
An Osprey's nest can be seen fairly easily if you know what you are looking for.  They are very large structures composed of sticks, usually brought to the nest site by the male and arranged by the female.  The nests range from 3 to 6 feet in diameter and become very large when built on a solid structure like a large tree or a man-made structure like a high tension power line or this bridge.  You can judge the size of this nest by comparing it to the bird's wingspan which is about 6 feet.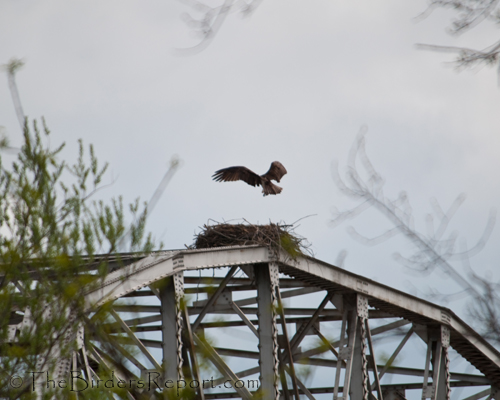 Since Osprey feed almost exclusively on fish, their nest sites are always near or over water.
The female is larger than the male, as in most raptors, and she usually has a more obvious darker breast band than the male.
Osprey Male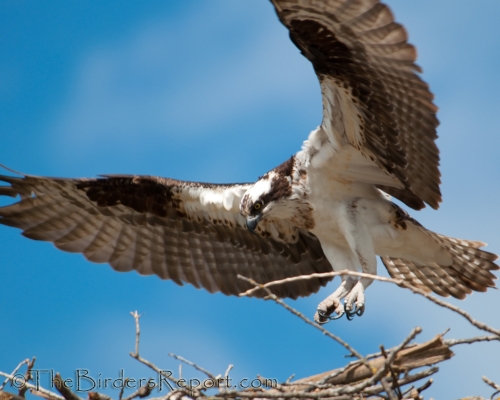 Osprey Female
As the wind picked up, I kept watching the male as he flew up and down river.  I assumed he was looking for a meal of raw fish, but he returned quite often to see what I was doing as I had my camera fixed on his mate in the nest.  He was watching me like a hawk!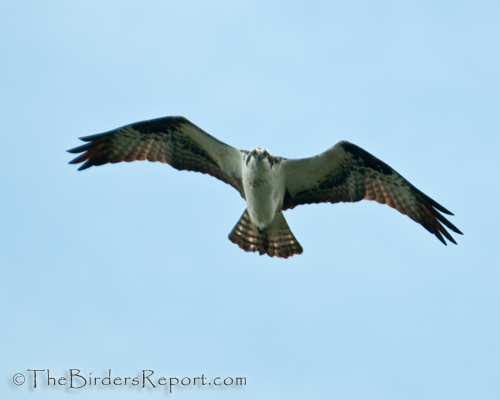 Then I finally understood why, they were beginning their breeding season and I had caught them during their courtship and mating activity which usually occurs at the nest and occurs most often just before or during egg laying.
This was my lucky day as the Osprey pair mated, enduring 50 mph winds and a photographic intrusion which began with the female hunkered down in the nest against the wind
as the male flew in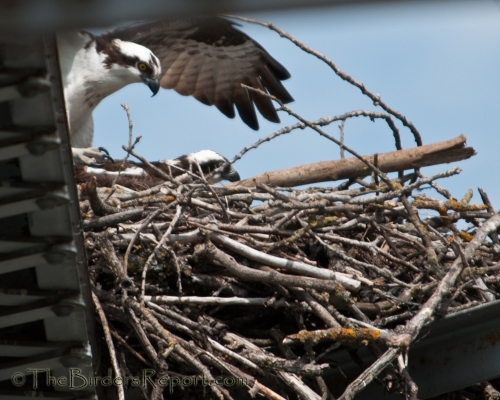 Notice how the male keeps his razor sharp talons curled up, protecting his mate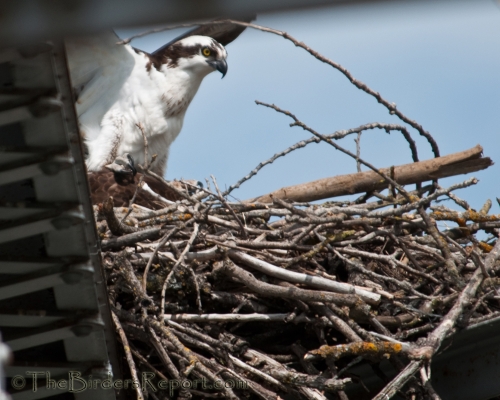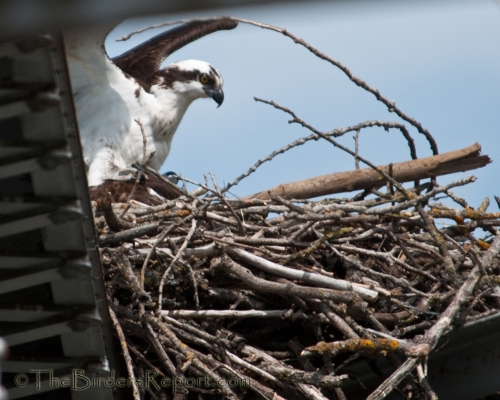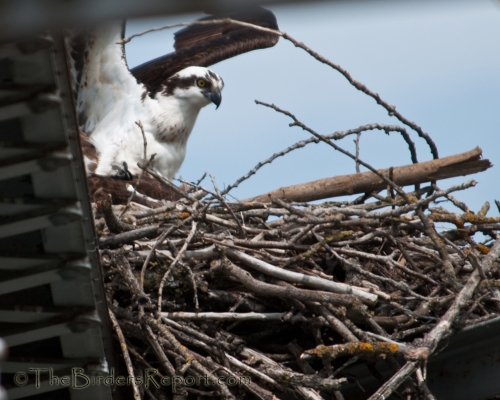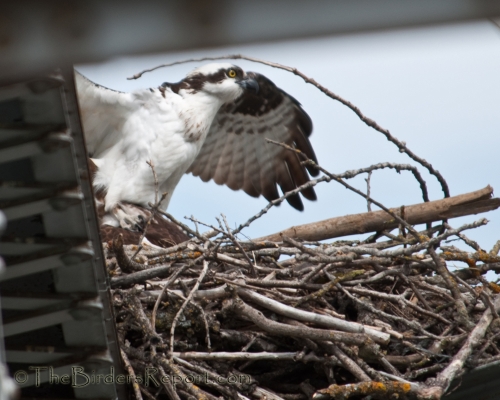 The entire encounter lasted about 10 seconds after which the male flew off to resume his fishing duties.  The male will feed the female from the time of courtship usually through the fledging of the young which is around three months after egg laying.
I will attempt to chronical the nesting of this pair of Osprey through the fledging of their young, sometime in late June or early July.  The rights of Spring can be a beautiful thing.