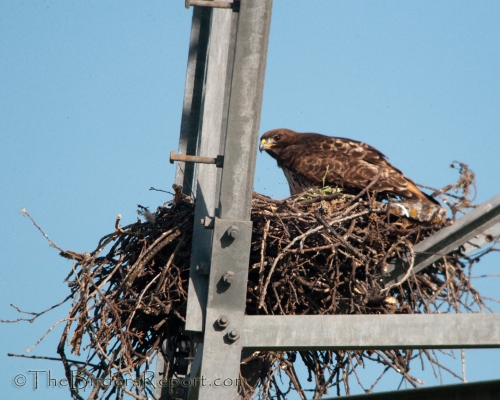 Red-tailed Hawk (Buteo jamaicensis) at Nest photos by Larry Jordan
This is the third year that I have monitored this Red-tailed Hawk's nest.  This pair of hawks has successfully raised and fledged three chicks each of the last two years.  You can see last years brood in this post.
This year's brood seemed to hatch around May 5th (click on photos for full sized images – the little specks you see are flies around the nest).  Not being able to see into the nest, this is a guesstimate on my part, making them a little over a week old.
As I was trying to get shots to see how many hatchlings there were in the nest, the male hawk brought a snake to the nest.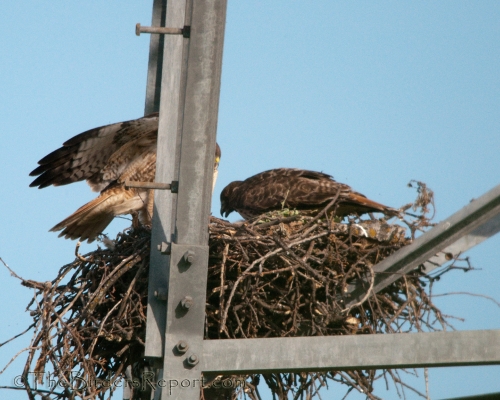 I thought that this would be food for the babies but soon discovered I was wrong.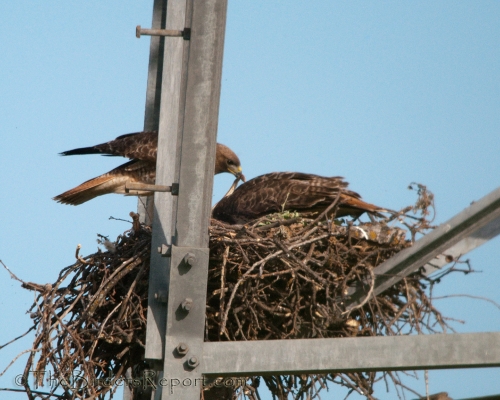 According to Birds of North America Online, "typically the female parent broods from hatching until the oldest nestling reaches 30–35 days of age.  The male provides most of the food for the female and their brood from hatching, although the female may occasionally vacate the nest for brief hunts."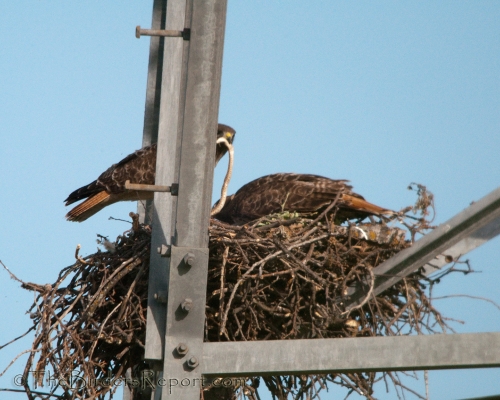 The male dropped the snake into the nest.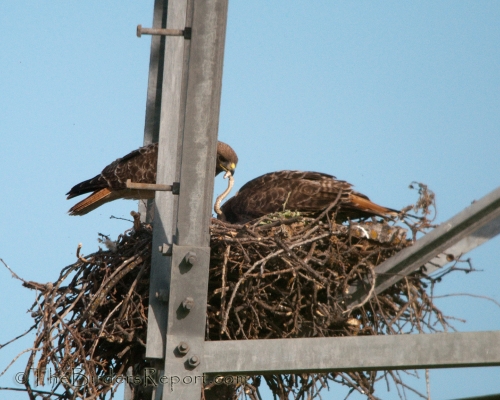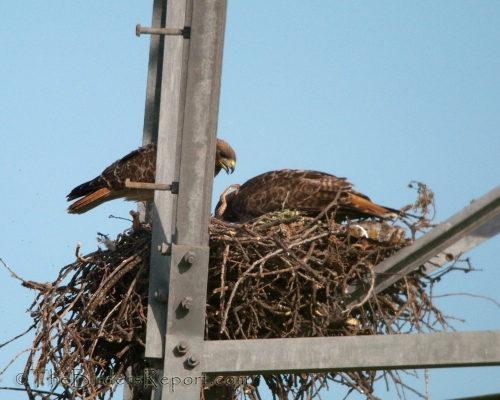 At this point, I thought the female Red-tailed Hawk would begin tearing the snake up to feed to the chicks but that didn't happen.  You can see one of the chick's head popping up in this photo.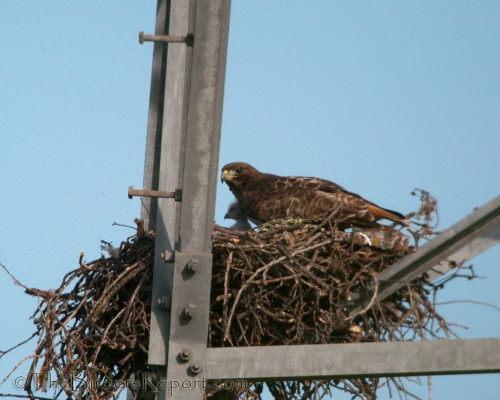 I decided to move to another vantage point to see if I could get a better view of the chicks.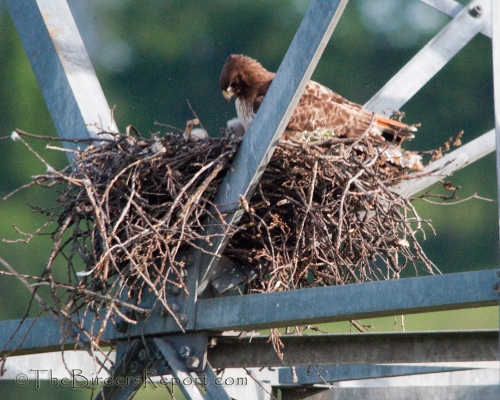 I saw only two nestlings moving under Mom but time will tell if the pair actually has three again this year.
Finally, the female picked up the snake.  I started recording this video as she swallows the snake whole!
I will follow the pair of Red-tailed Hawks again this year and keep you updated on their progress and for more great bird photos, check out Bird Photography Weekly!