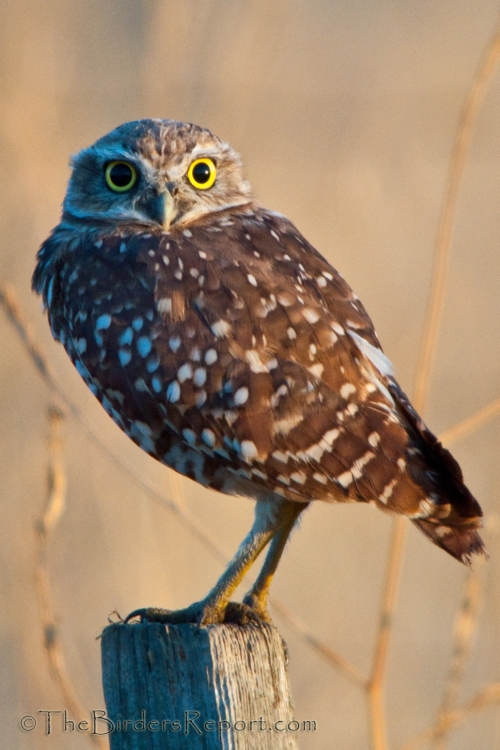 Burrowing Owl (Athene cunicularia) photos by Larry Jordan
Caution! Some people might find raptors staring at them a bit unnerving!
Click on photos for full sized images.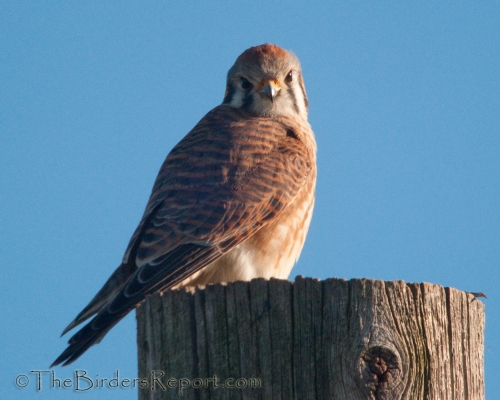 American Kestrel (Falco sparverius)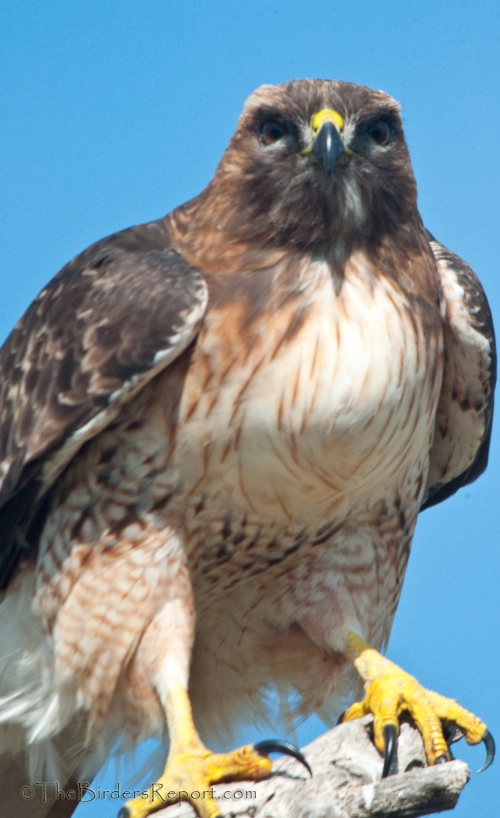 Red-tailed Hawk (Buteo jamaicensis)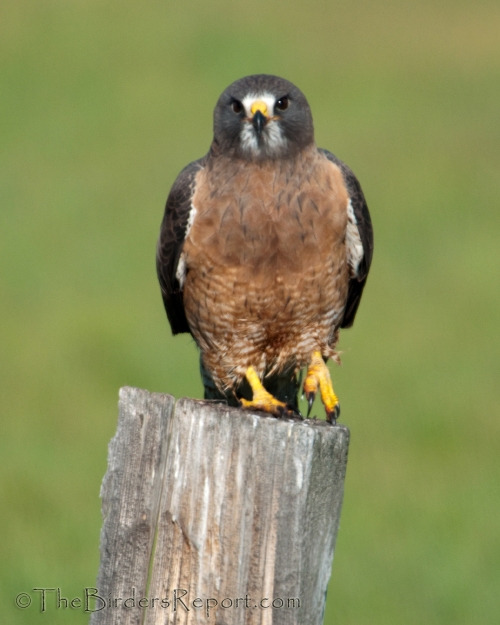 Swainson's Hawk (Buteo swainsoni)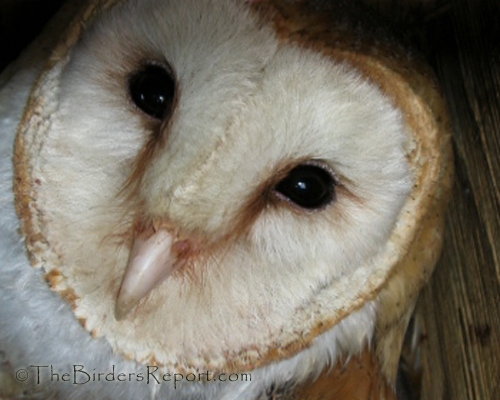 Barn Owl (Tyto alba)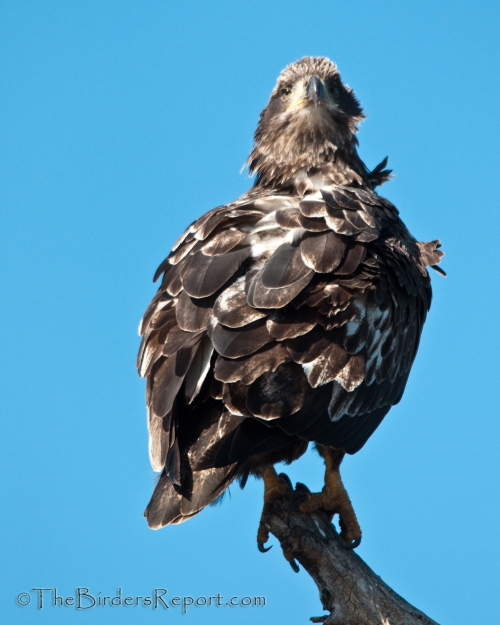 Bald Eagle Juvenile (Haliaeetus leucocephalus)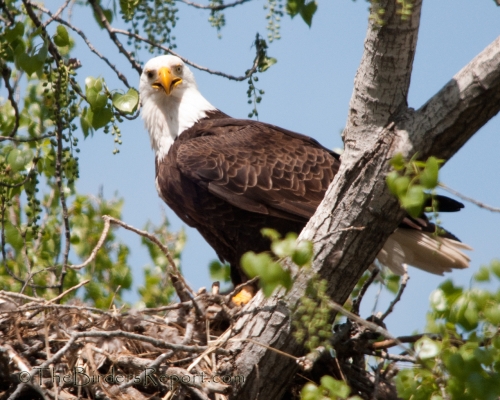 Bald Eagle Adult (Haliaeetus leucocephalus)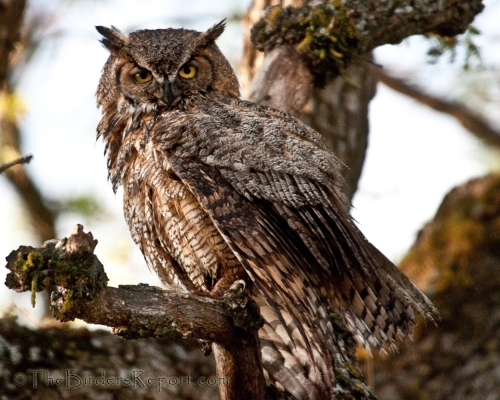 Great Horned Owl (Bubo virginianus)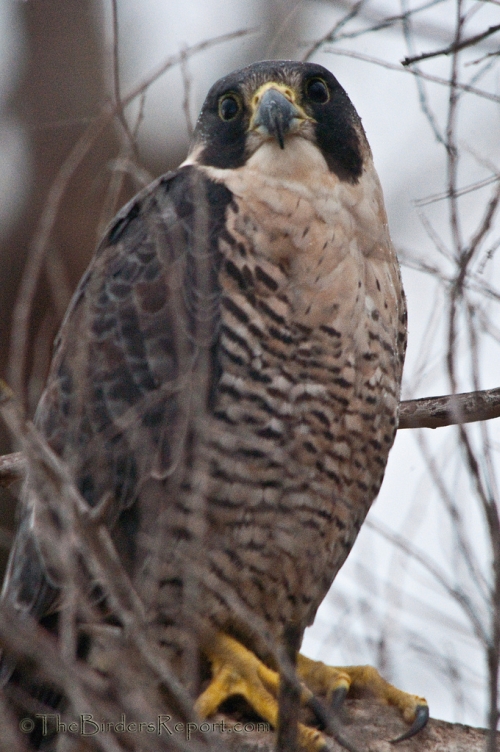 Peregrine Falcon (Falco peregrinus)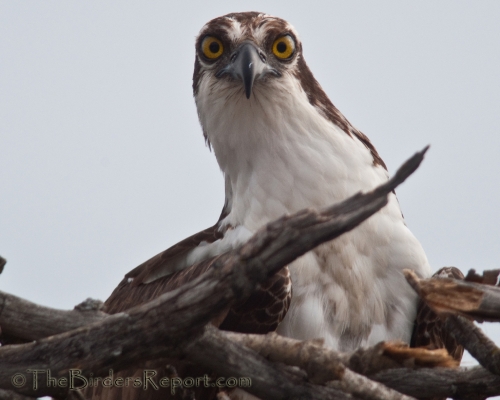 Osprey (Pandion haliaetus)
And my favorite Buteo, the Red-shouldered Hawk.  I know this isn't the best photograph but this bird was flying right at me as I was looking through the lens so I clicked away and got only this one interesting shot.  You can sure see his red shoulders though 😉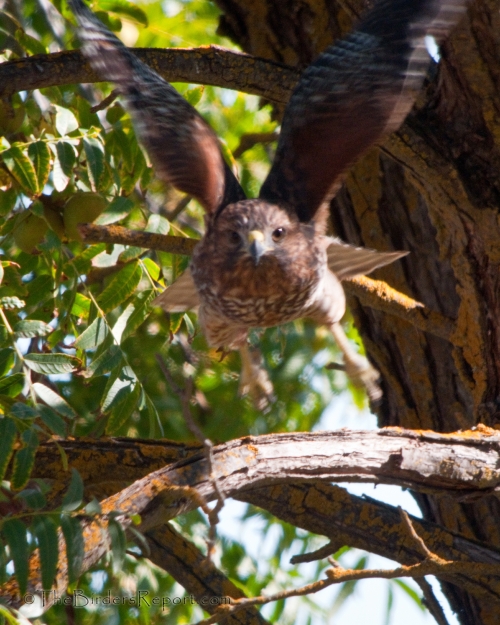 Red-shouldered Hawk (Buteo lineatus)
To see some really incredible bird photographs, check out World Bird Wednesday!