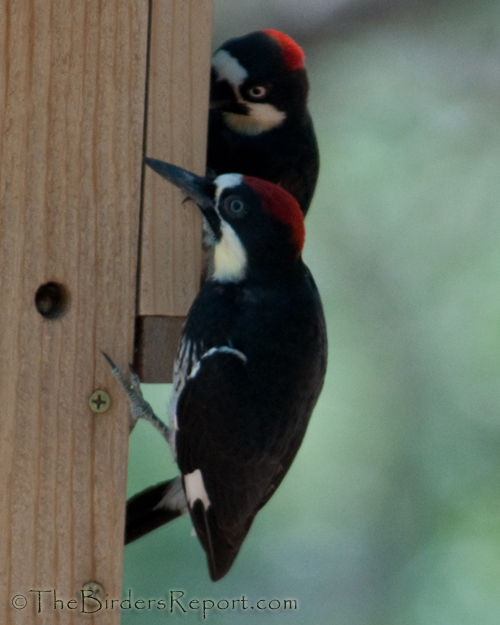 Acorn Female With Juvenile all photos by Larry Jordan
Acorn Woodpeckers are cooperative breeders and live in family groups of a dozen or more individuals. I have been getting daily visits by a family teaching their juveniles where to go to get the good stuff!
Note this juvenile (in the foreground) has blue irises and a solid red crown. This is the plumage of both male and female juveniles of this species.
The adult female has a wide black band separating the red crown from her white forehead.
Female Acorn Woodpecker
The adult male Acorn Woodpecker has a solid red crown which I was able to capture standing up.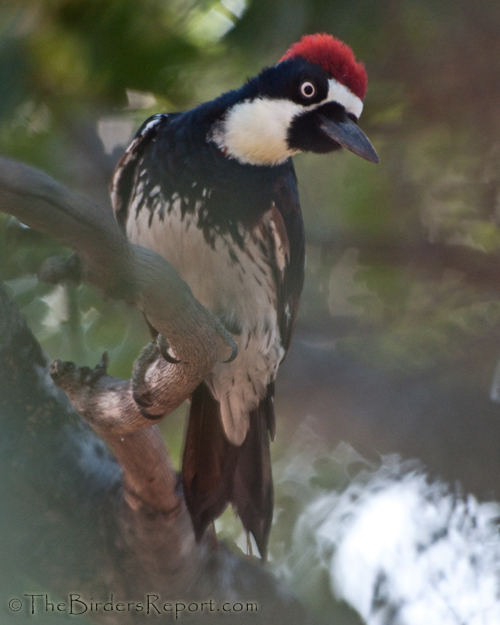 To see more great bird photos, go to Bird Photography Weekly.