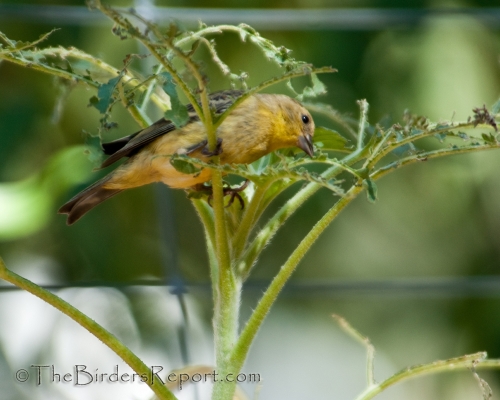 Lesser Goldfinch (Spinus psaltria) Female photos by Larry Jordan
I have two 36 inch Nyjer seed tube feeders made by Droll Yankees that attract goldfinches and Pine Siskins like crazy.  Little did I know that Lesser Goldfinches (Spinus psaltria) like a bit of salad with their seeds.  Click on photos for full sized images.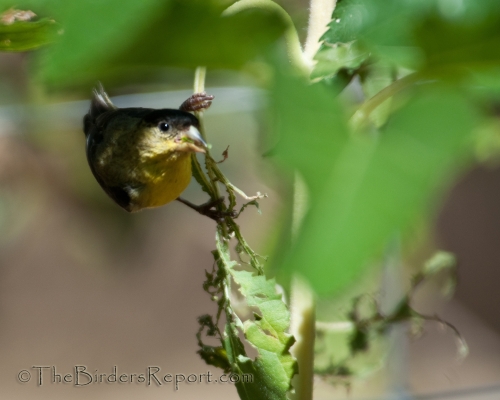 According to one source I read, Lesser Goldfinches like the male pictured above, "nibble at leaf margins and eat small new leaves."  Apparently, they not only like Nyjer and sunflower seed, they love the sunflower plant's leaves as well.
Here you can see a few Lesser Goldfinches chowing down on a sunflower that's growing next to a young Corkscrew Willow in our garden.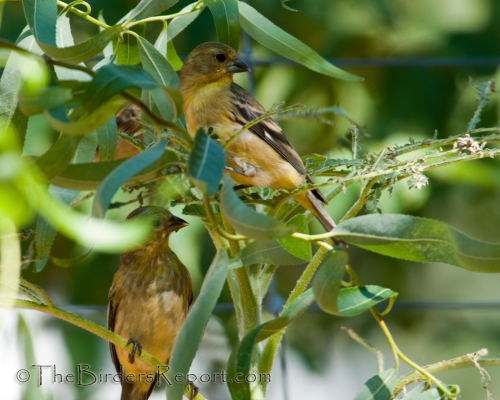 We actually planted the sunflowers mostly for the birds but they don't produce many seeds when their leaves are all gone.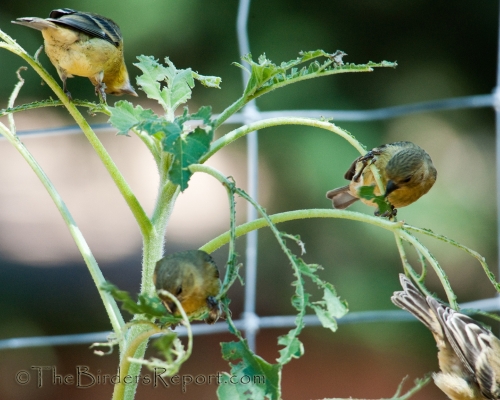 Well at least this activity must be keeping my Nyjer seed bill down a little bit 😉
To see more great bird photos, check out Bird Photography Weekly.