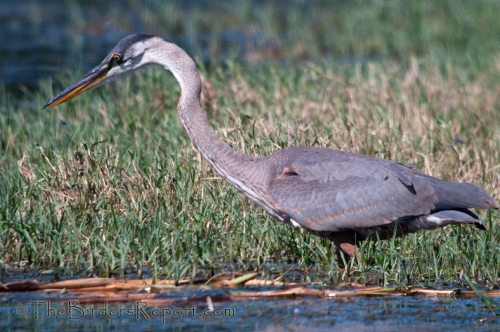 Great Blue Heron (Ardea herodias) Juvenile photos by Larry Jordan
I went over to my friends Norm and Chris' house the other day to see their new group of nesting Green Herons (all of that in a future post).  They have three Green Herons nesting in their yard!  Yes, pretty amazing I must admit.  I will bring you the whole story soon, but until then I wanted to share these shots of a juvenile Great Blue Heron (Ardea herodias) I encoutered at Mary Lake after leaving the nesting Green Herons.
He or she was very intent on its prey, and then the plunge (click on photos to see full sized images)!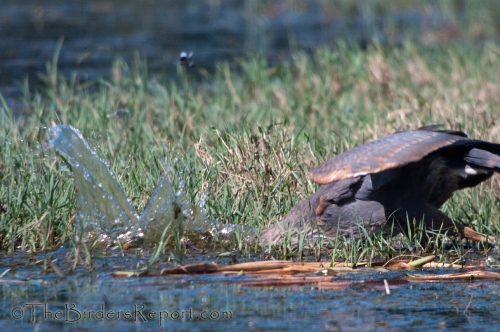 This bird was serious!  You can see the nictitating membrane over its eye as it emerges from the water.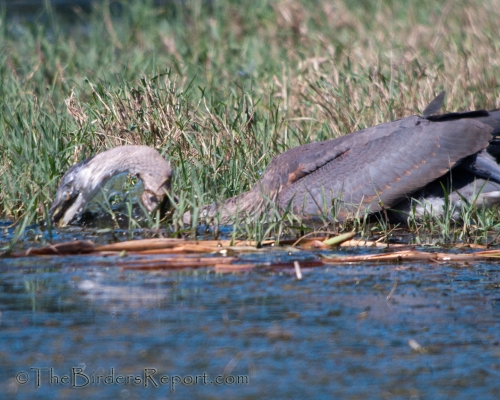 Apparently this juvenile missed at this attempt for an afternoon snack.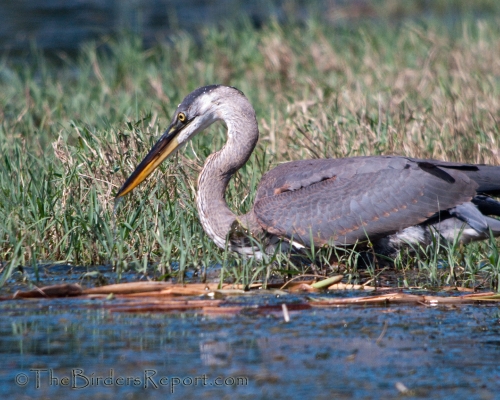 He shook his head from side to side…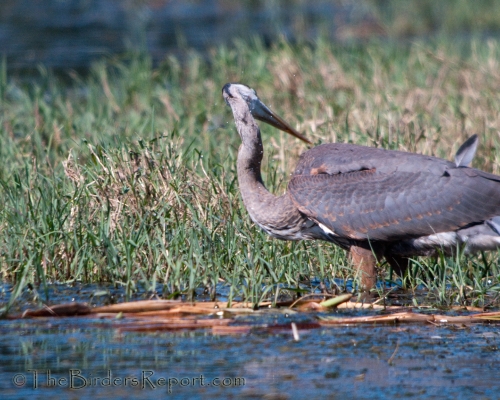 and I think he may have been a bit disgruntled with his attempt but…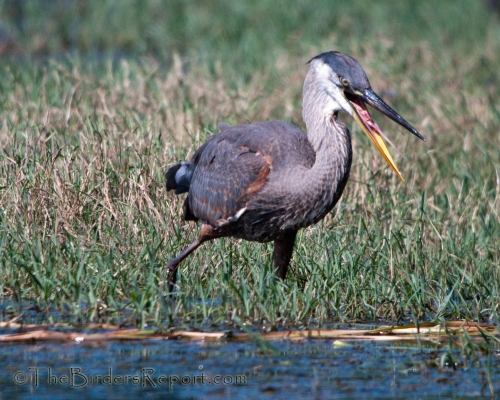 hey, he says, I'm a Great Blue Heron, I can eat just about anything.  I'll get this down!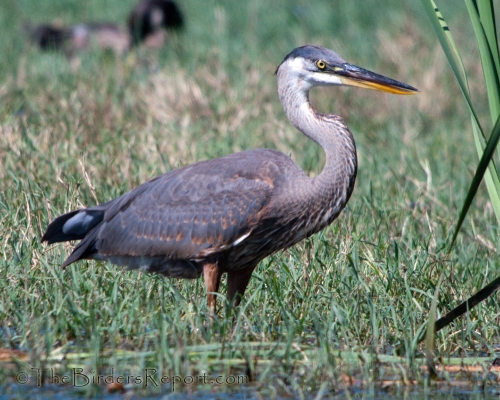 If you like bird photos you can see more from all around the globe at World Bird Wednesday!